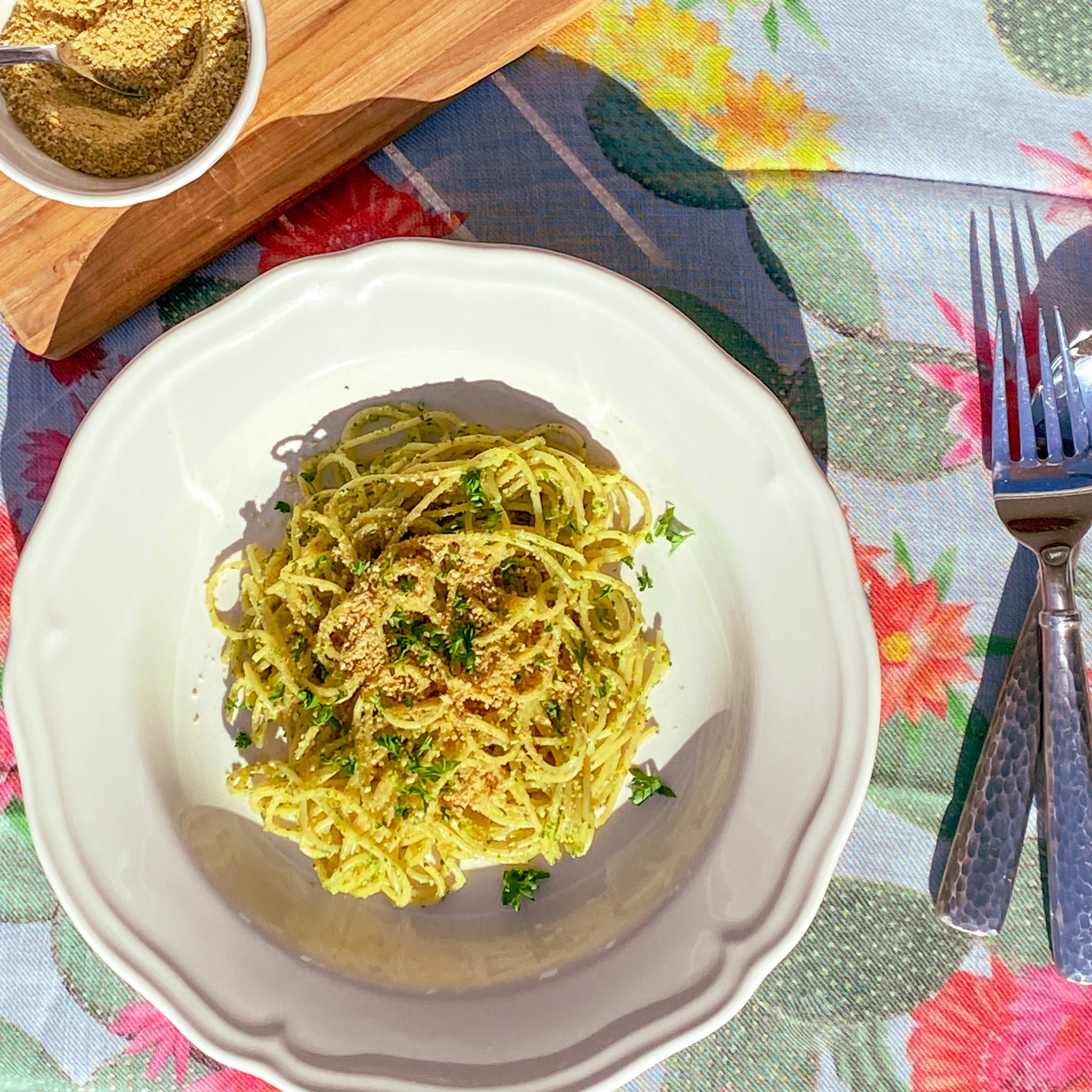 Broccoli Pesto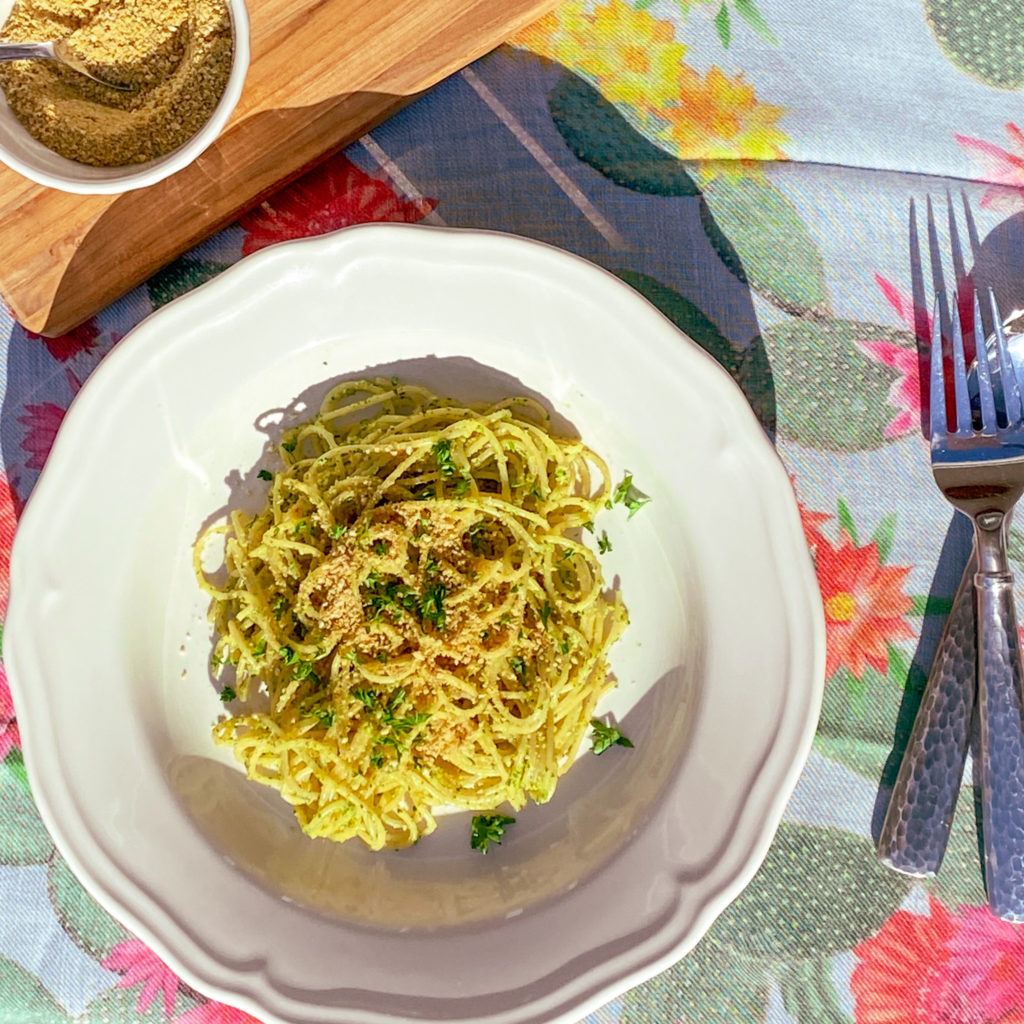 Rather than Flowers, nutritional yeast, cashews and pine nuts here are combined and sprinkled over the top of herb and broccoli pesto.  Delicious on pasta (either hot or cold), in a wrap or as a dip for crudité
INGREDIENTS – Umami Blend
1 Tbsp Rather than Flowers
½ Cup Cashews, raw (either pieces or whole)
2 ½ Tbsp Nutritional Yeast
2 Tbsp Pine Nuts, raw
½ tsp Fine Sea Salt
INGREDIENTS – Pesto
1 head of Broccoli, cut into florets
4 Cups Parsley, fresh and finely chopped
¼ Cups Dill, fresh and finely chopped
1 Clove of Garlic, minced
½ Cup Olive oil
Freshly squeezed lemon, to taste
Salt and pepper, to taste
⅓ Cup Umami Blend
DIRECTIONS
Boil water in a medium-sized pot. Blanch the broccoli florets for 2 minutes. Remove from boiling water using a slotted spoon and a bowl of cold water to stop the broccoli from cooking further: Pat or air dry.
In a food processor, combine the Umami blend ingredients at high speed. Set aside in a jar or bowl.
Using the food processor again, combine the broccoli, parsley, dill and garlic. Once finely chopped, scrape the sides down and add the olive oil in slowly. Add lemon juice, salt and pepper as needed.
If using as a spread or as a dip for crudité, add the Umami topping to the broccoli pesto. If using on pasta, toss the cooked pasta in the pesto, and serve topped with Umami blend.