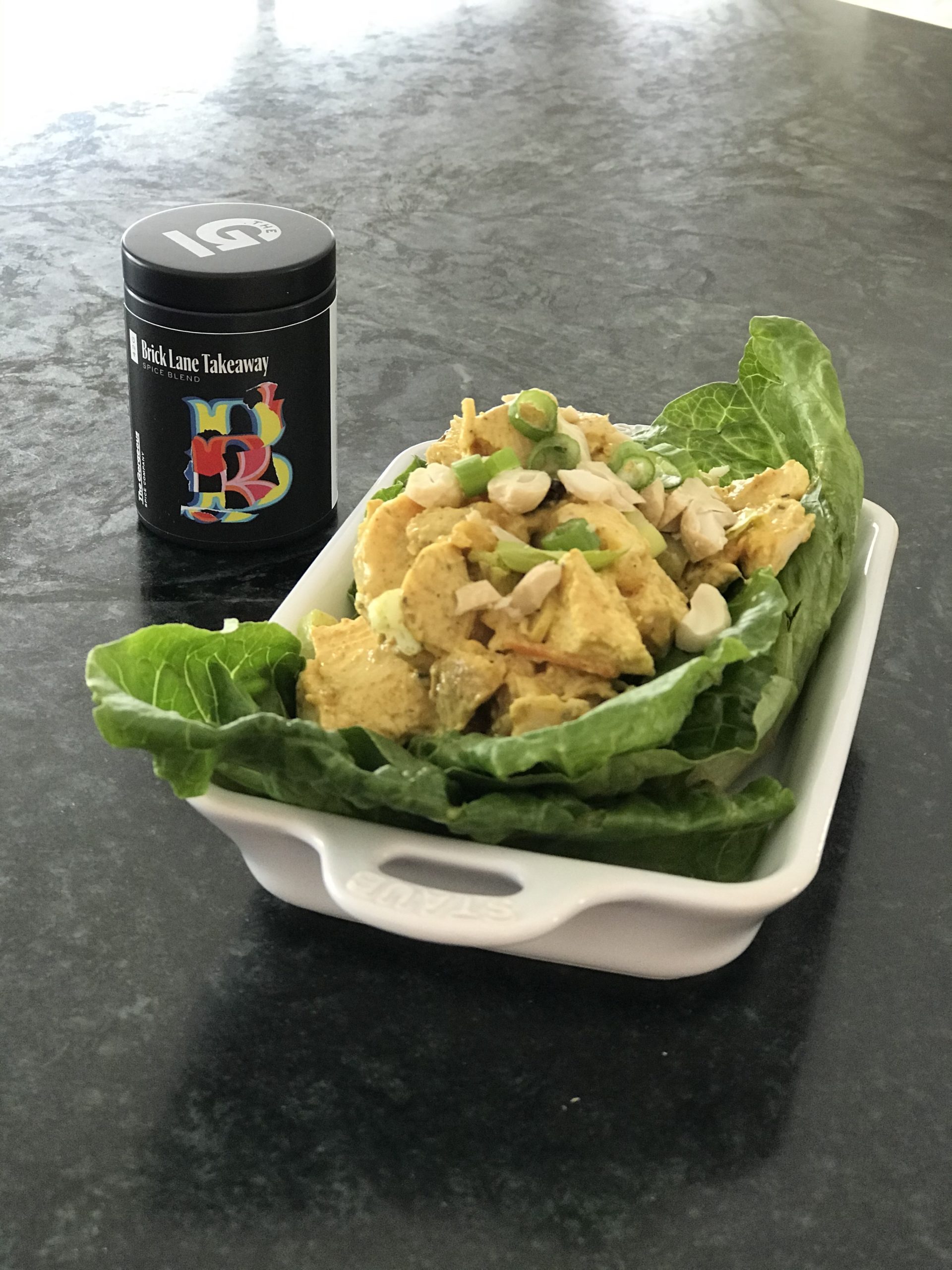 Brick Lane Chicken Salad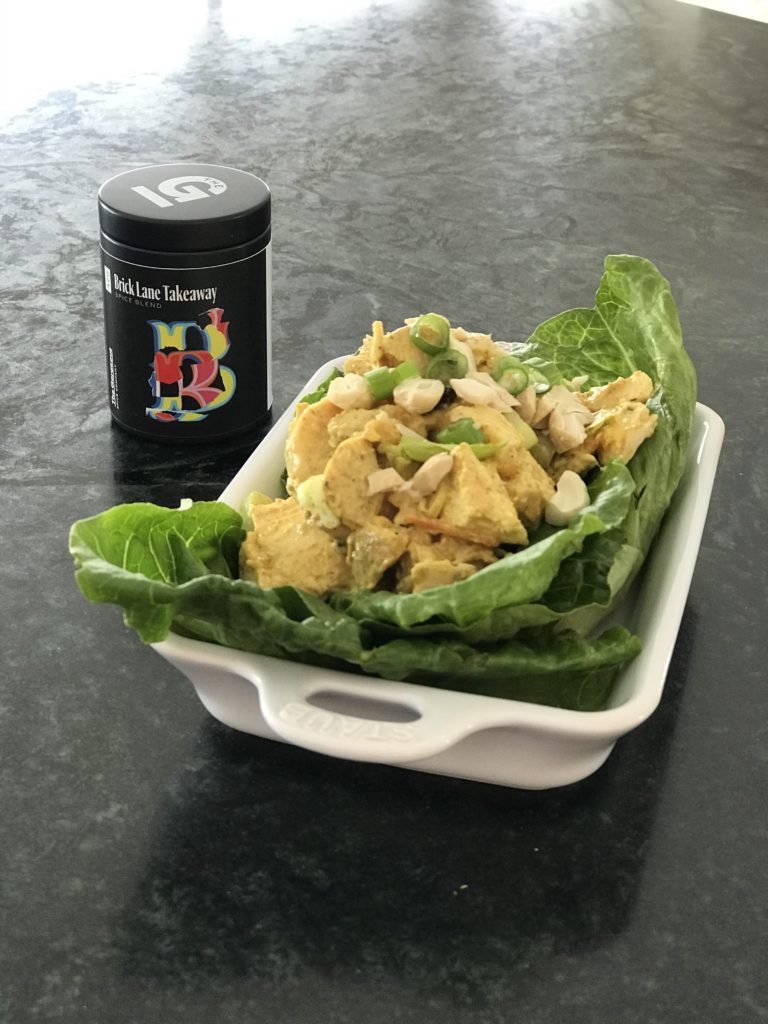 3 Chicken breasts
2 Carrots (grated)
2 Tbsp Olive oil
1 cup mayonnaise (recommend Hellman's Olive Oil or other premium mayo)
2 Tbsp white wine vinegar (lemon juice also works well!)
3 Tbsp Brick Lane Takeaway
1 cup Celery (chopped or diced)
2 Scallions (white and green parts / chopped finely)
Salt and pepper to taste
¼ cup Raisins
1 Apple, medium-sized, and chopped up *Optional
½ cup roasted cashews (salted, chopped up)
Preheat oven to 350 degrees
Coat the chicken breasts with olive oil, sprinkle lightly with salt and pepper and ½ Tbsp of Brick Lane Takeaway.
Roast for 35-40 minutes so that the meat is fully cooked. Remove from oven and let rest.
Once the meat is cooled, cut the chicken into cubes.
Combine mayonnaise, vinegar, and 2 Tbsp Brick Lane Takeaway – mix thoroughly.
Toss chicken, carrots, celery, scallions, raisins and apple with the mayonnaise mixture.
Serve on a bed of lettuce (or wrap) and top with crushed cashews.