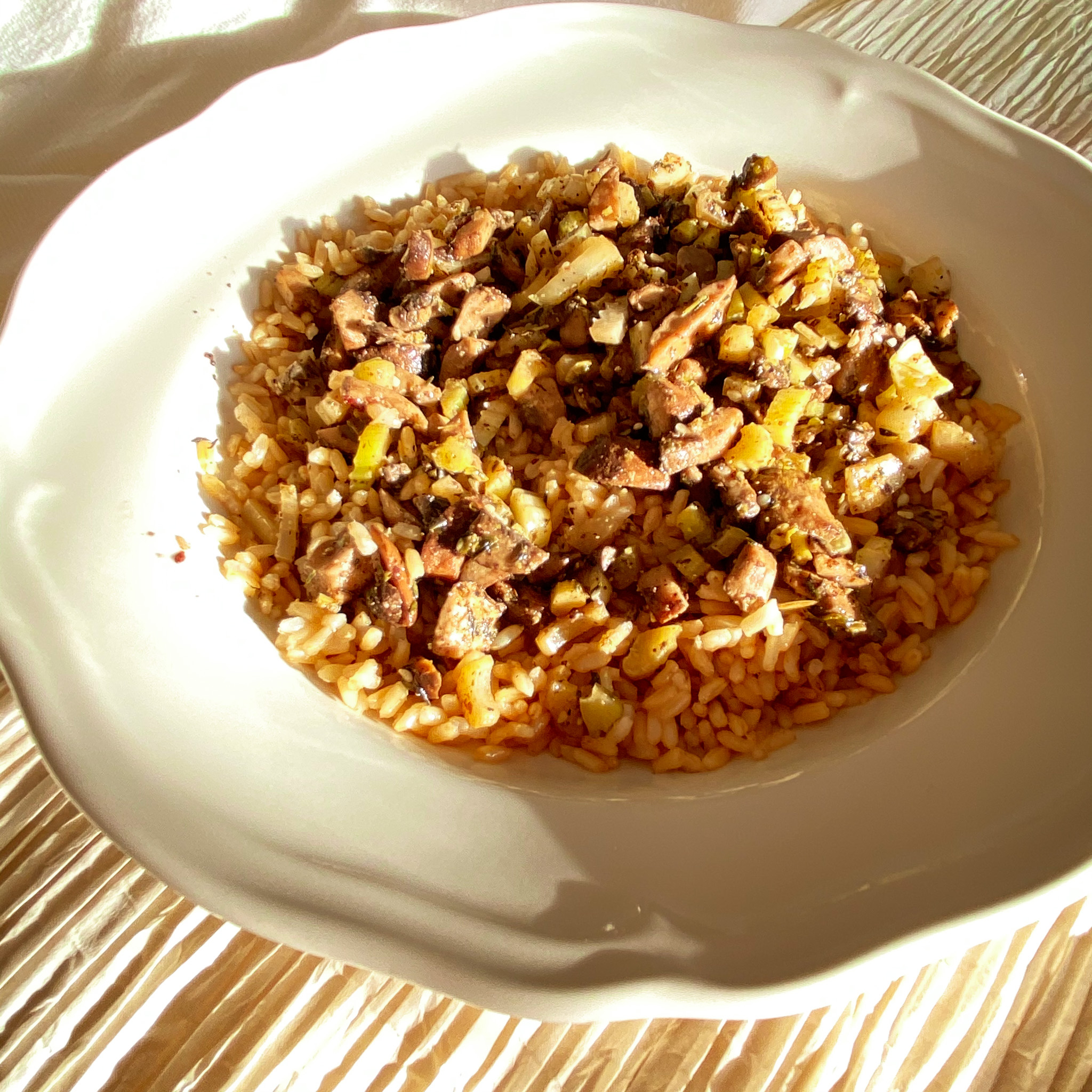 Bad'Az Mushrooms & Brown Rice
Wonderfully savoury and satisfying as part of a meatless meal or as a side dish.  Try it with fish, chicken or pair it with Za'Atar Marinated Tofu.
INGREDIENTS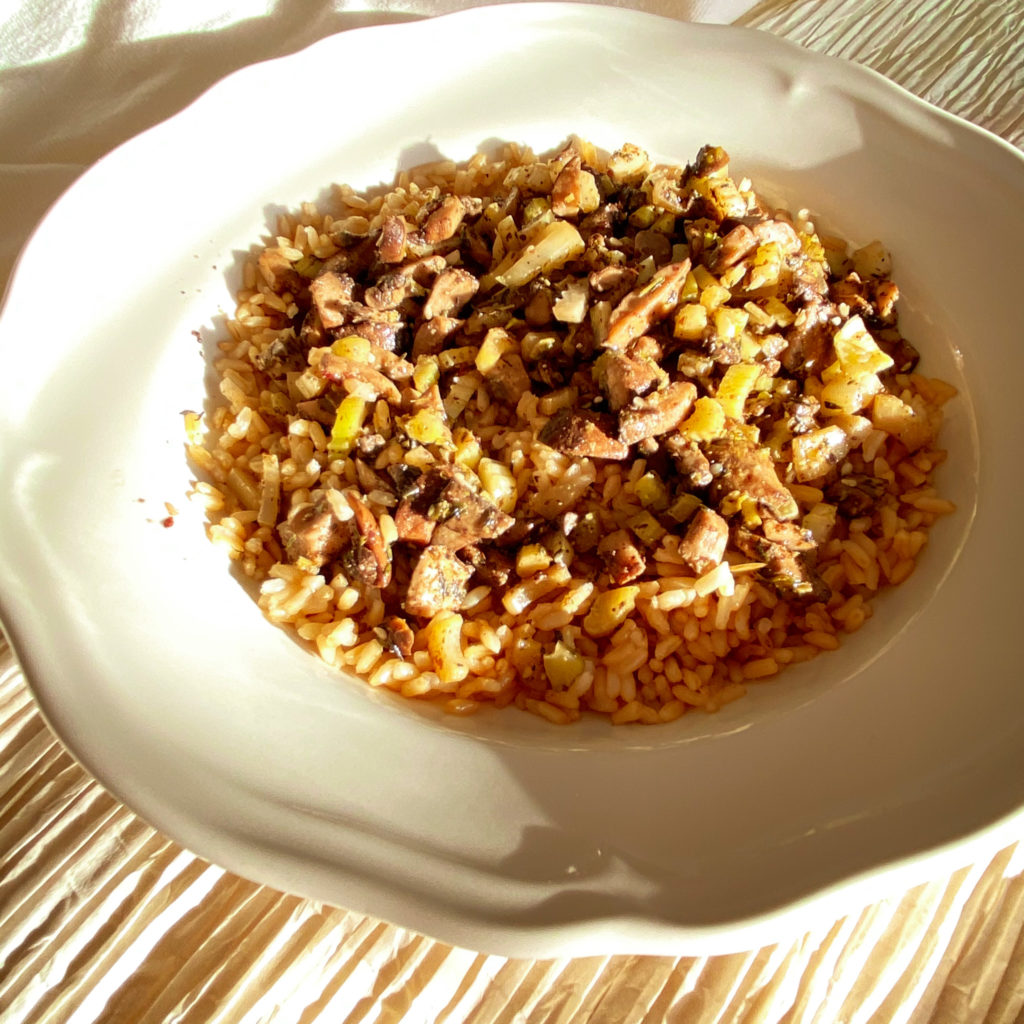 1 onion (diced)
2 Celery stalks (chopped)
2 cloves garlic (minced)
2 tsp Bad'Az
3 cups Mushrooms (sliced)
1/3 cup fresh parsley (chopped)
1 Tbsp Pine nuts, toasted
Salt and pepper (to taste)
1 Cup Brown and/or Wild Rice, cooked (in vegetable broth ideally)
DIRECTIONS
Heat olive oil in a large skillet or frying pan. Saute onions, garlic and celery for about 6 minutes. Add Bad'Az Za'Atar and mix well.
Add mushrooms and saute for 5-8 more minutes. (add a dash more olive oil if needed)
Fold in the cooked rice, and the chopped parsley. Top with pine nuts and serve warm.