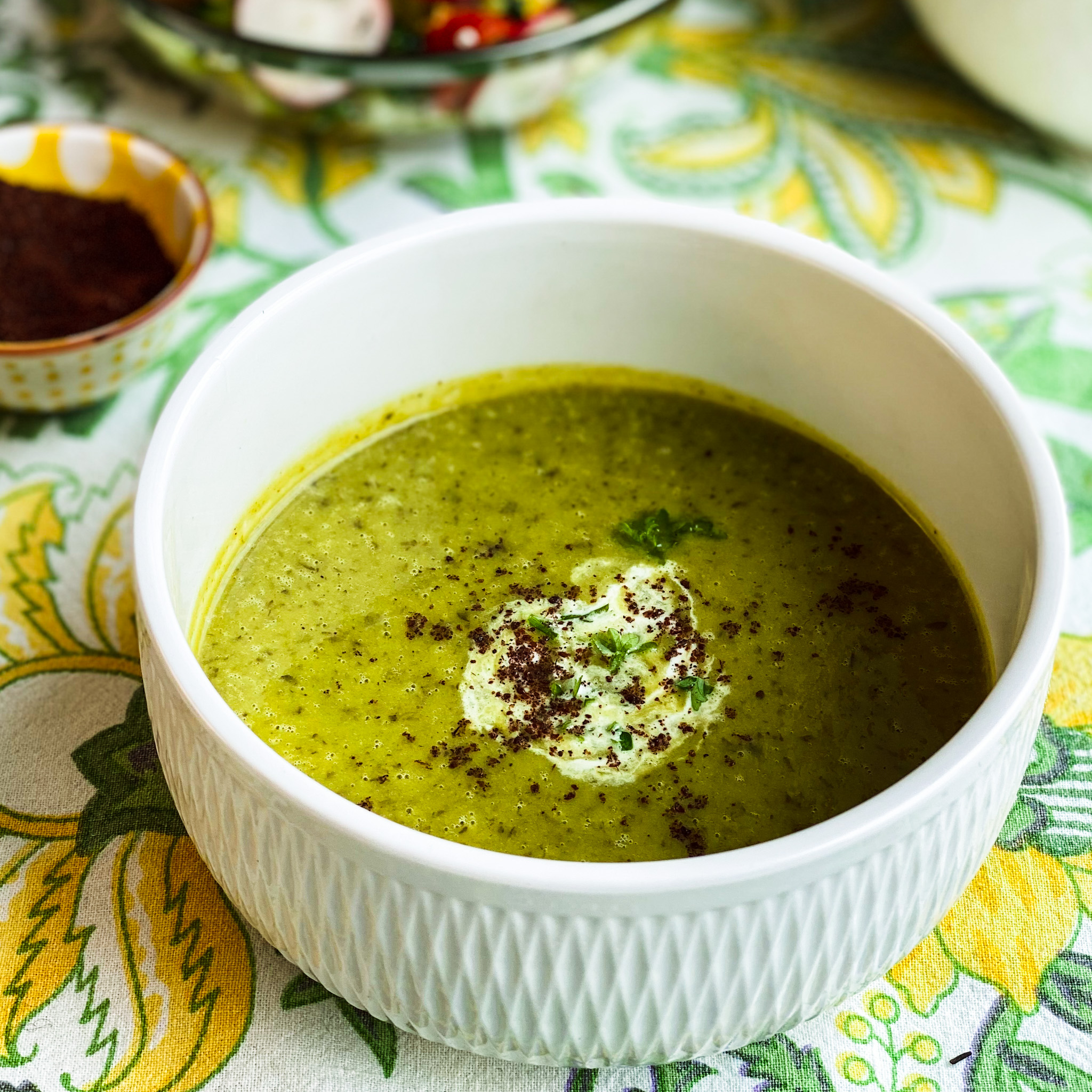 Asparagus Soup with Sumac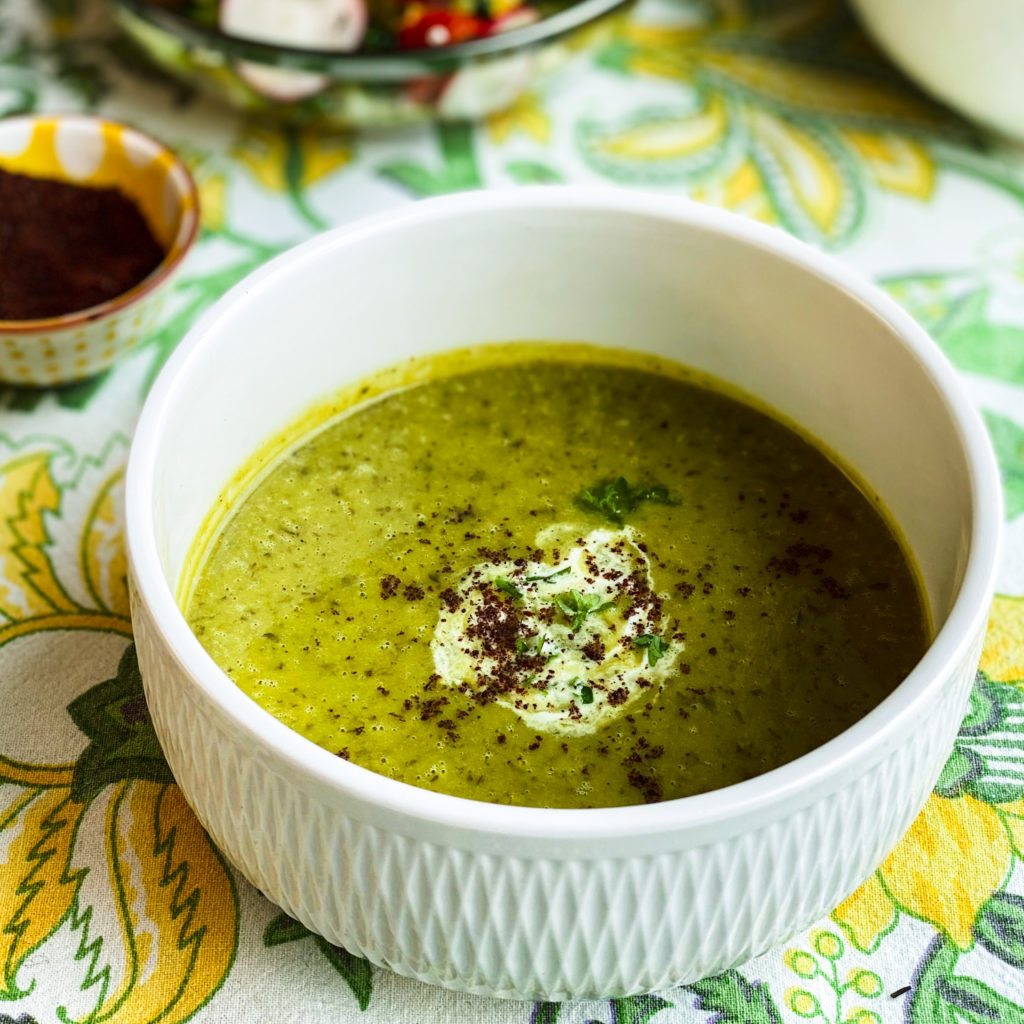 Silky, creamy asparagus soup tastes like springtime in a bowl. And adding sumac to it gives it an extra bright flavour profile.
This recipe is pretty easily adapted to whatever are your dietary preferences (vegan, dairy-free) and what you might have in the fridge (add zucchini, watercress, spinach), so have fun with it.
INGREDIENTS
2 Tbsp Olive or avocado oil
1 small onion, chopped
½ Cup Celery, chopped
3 Cloves Garlic, minced
1 medium Potato, peeled and cut into 2 cm pieces
1 Bundle Asparagus, cleaned and trimmed (either fresh or frozen)
1 Cup of Peas, either frozen or fresh – not canned
1 Cup Parsley, stems removed and chopped (sub in watercress or spinach for variations)
4 Cups of Vegetable broth
½ Cup Milk (cashew, almond or dairy)
2 tsp Sumac
Salt and pepper, to taste
DIRECTIONS
In a large saucepan, heat the oil (medium heat) and add the onions and celery. Cook until starting to become translucent. Add the garlic and potato and continue for 3 -4 minutes longer.
Add in the asparagus, peas, parsley (and any other green veg) as well as the broth, and let simmer for 25 minutes.
Use an immersion blender or transfer to a standup blender. Add the milk and sumac, and blend it until smooth.
Serve warm with a drizzle of cream and sprinkling sumac.