Episode 1 -Dial R for Ras & Bar Sybanne
Show Notes
Bar Sybanne, a delightfully hip Mediterranean and Moroccan restaurant in Toronto. Here are some pictures to give you a sense of the vibey décor and a look at the portraits of Howard's grandmothers. Bar Sybanne is located at 229 Ossington Ave. Toronto.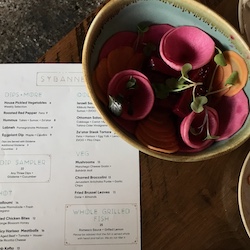 Reservations and more info can be found on their website https://www.barsybanne.com/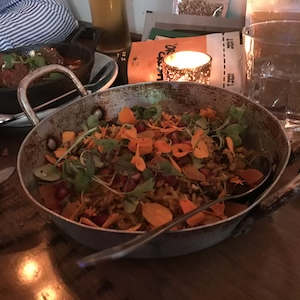 The Stop was one of Canada's first food banks and it has now become a thriving community hub with a range of programs that provide healthy food and foster community connections. Find out more about this wonderful organization at , or donate money, your time or expertise.
We mentioned 5 Stops in our podcast, the wonderful Food & Drink original ten-part mini-series that shares hidden food and drink gems from across Ontario. It's a delightful and delicious journey to such places as Oxford County, Creemore & Caledon, Sudbury and Manitoulin Island… well, you get the idea. Subscribe (for free) here or just leap in and watch the first episode Prince Edward County: More Than Wine County.