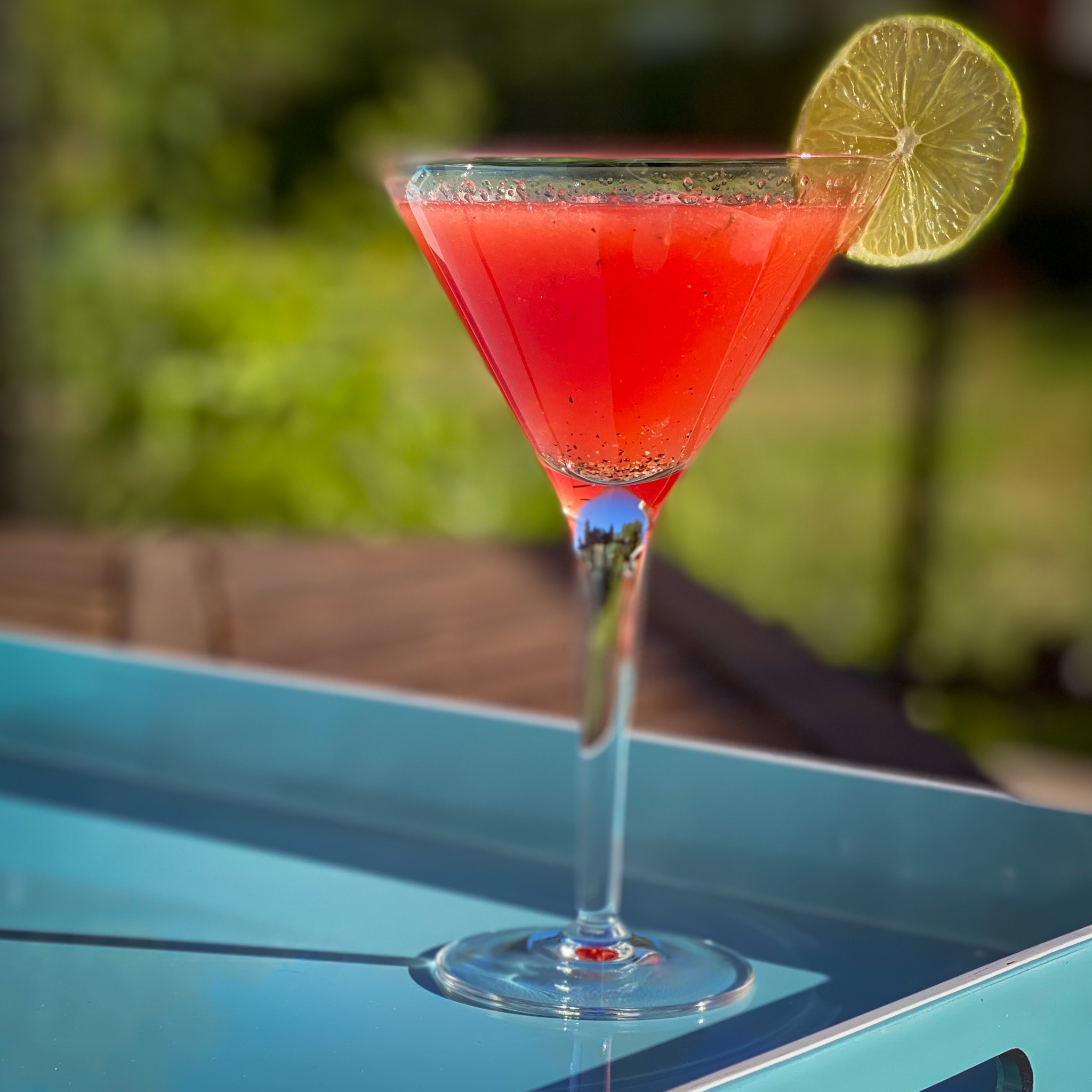 Watermelon Granita Cocktail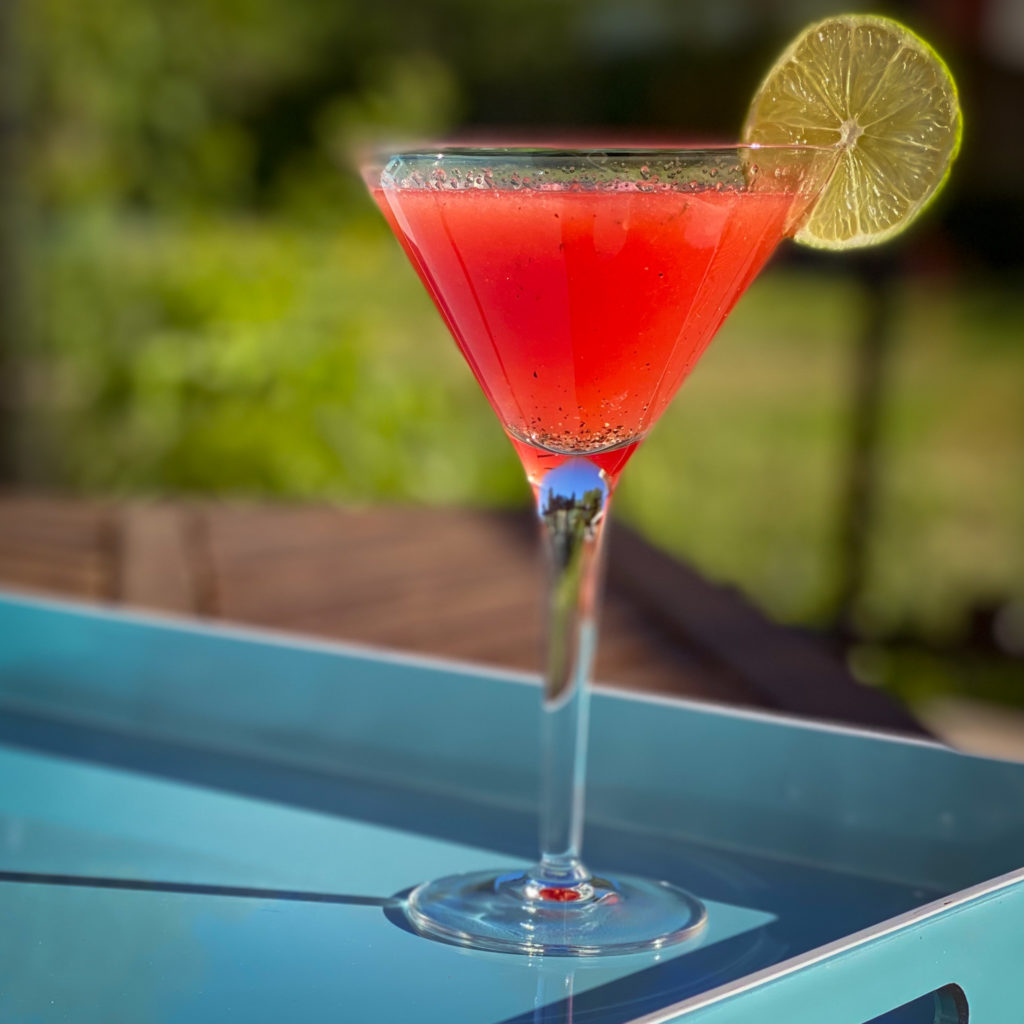 This recipe is totally inspired by Sam Sifton's newest 'No-Recipe Recipes' cookbook. The colour is delicious all on its own, and it's so absolutely refreshing! (Leave the vodka out for a perfectly glamourous mocktail.)
Homemade watermelon granita is refreshing and delicious (and quick to make). Served right away when it's really cold, is almost like having a slushy.
INGREDIENTS
1/2 C Sugar
1/2 C Water
2 tsp Lime Pepper
⅔ C Watermelon, cut into chunks and frozen for at least 1 hour (measurement is per person)
1 1/2 – 2 ounces Vodka, chilled *Optional
Mint or Lime Wedges for garnish
DIRECTIONS
In a small heavy-bottom saucepan, bring the sugar and water to a boil until the sugar is totally dissolved. Add the Lime Pepper and stir. Pour into a glass or plastic container and set aside to cool. (Double the recipes and make a large batch for the summer. It keeps well in the fridge.)
Pulse the frozen watermelon in the food processor, until the texture is smooth. Add 1-2 Tbsp of the Lime Pepper simple syrup and vodka (optional) for the last couple of pulses.
Serve cold with a garnish of lime of mint.
TIPS
For a delicious variation, try Beatties Blueberry & Lemongrass or Strawberry Flavoured Vodka.
Optional – If you are serving guests and would rather contend with the food processor clean-up at the moment you are serving drinks, you can keep it in the freezer fr 2 – 3 hours. Use a shallow flat disk and a fork to stir it gently every hour.
Make the simple syrup with Lime Pepper ahead of time, so that the cocktails come together easily.
Ideally, keep your vodka in the freezer so that the cocktail stays slushy-like for longer when served.