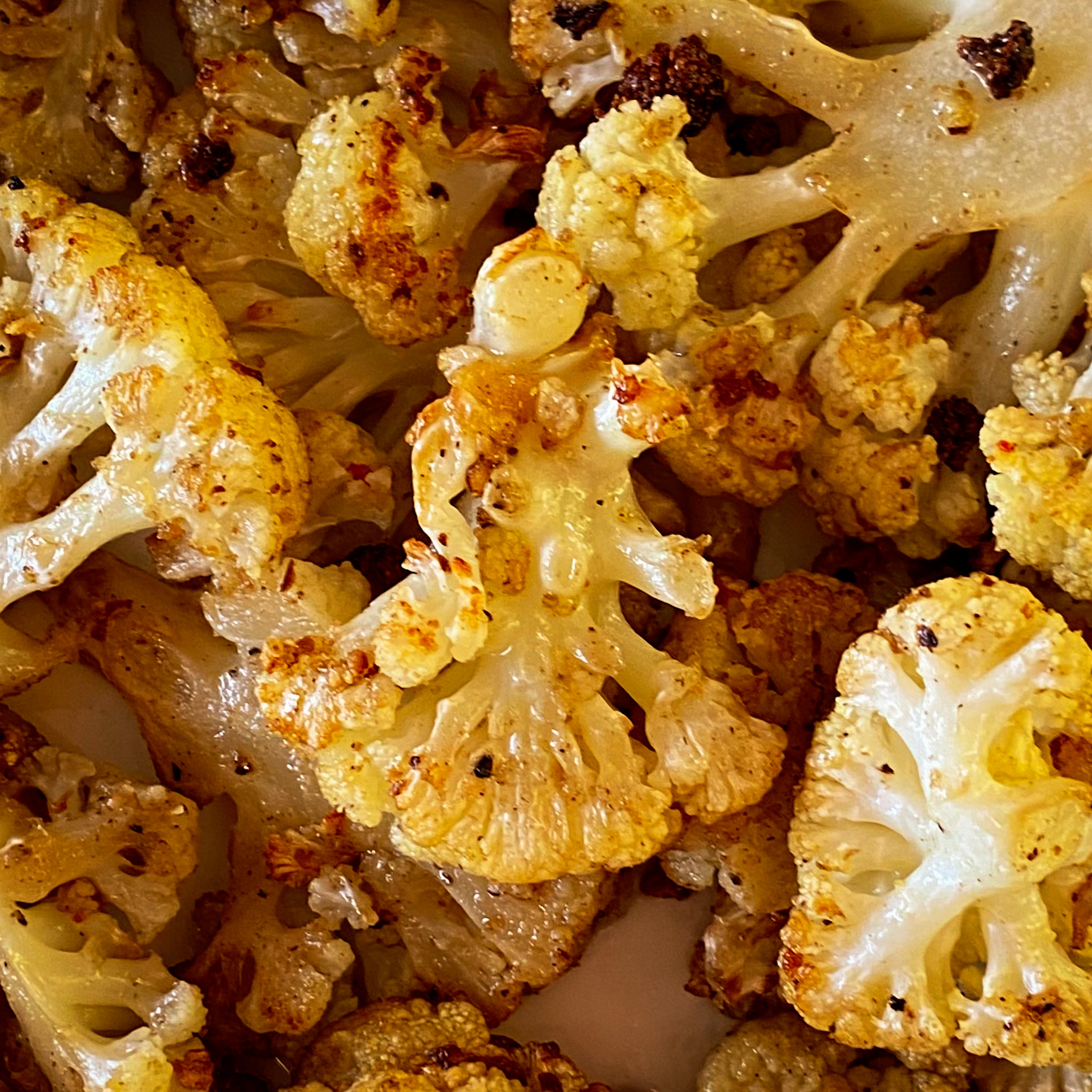 Umami-Roasted Cauliflower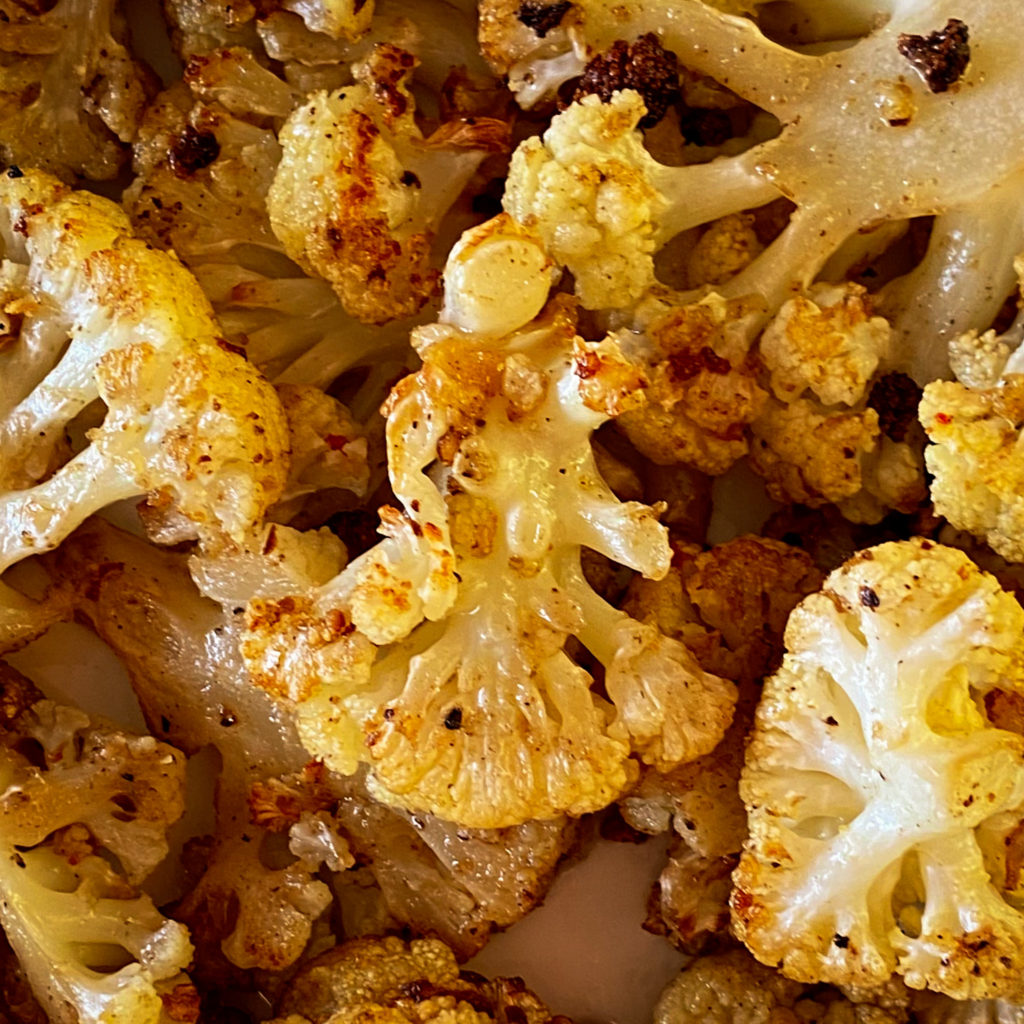 So, it turns out the humble cauliflower has a most unexpected addictive quality when combined with the umami-rich flavours of Rather than Flowers.
It takes on a savoury depth that is perfect a central part of a plant-forward menu or served as a side to beef, pork or chicken.
Cut the florets thin and try to keep them separated in a hot oven to boost the sweetness of the caramelizing effect (this will also reduce the time in the oven). And finish the dish with a few chile flakes for a bit of heat.
INGREDIENTS
The Florets of 1 head of cauliflower, trimmed, washed and dried
1 Tbsp Olive oil
⅓ Cup Coconut Amino's
1 ½ Tbsp Rather than Flowers
1 tsp Garlic powder
1 tsp Onion powder
1/4 tsp Chiles * Optional
DIRECTIONS
Preheat the oven to 425 and prep a sheet pan with foil.
In a small bowl, mix everything but the chiles.
In a large bowl, drizzle the mixture over the cauliflower. Toss using your hands to get the flavours into the nooks and crannies of the cauliflower.
Place cut cauliflower on the pan, sprinkle the chiles overtop and bake for 18 minutes. Turn and continue to bake for another 12 minutes.
If Coconut Amino's are challenging to find, here is a DIY recipe that's a great substitute.