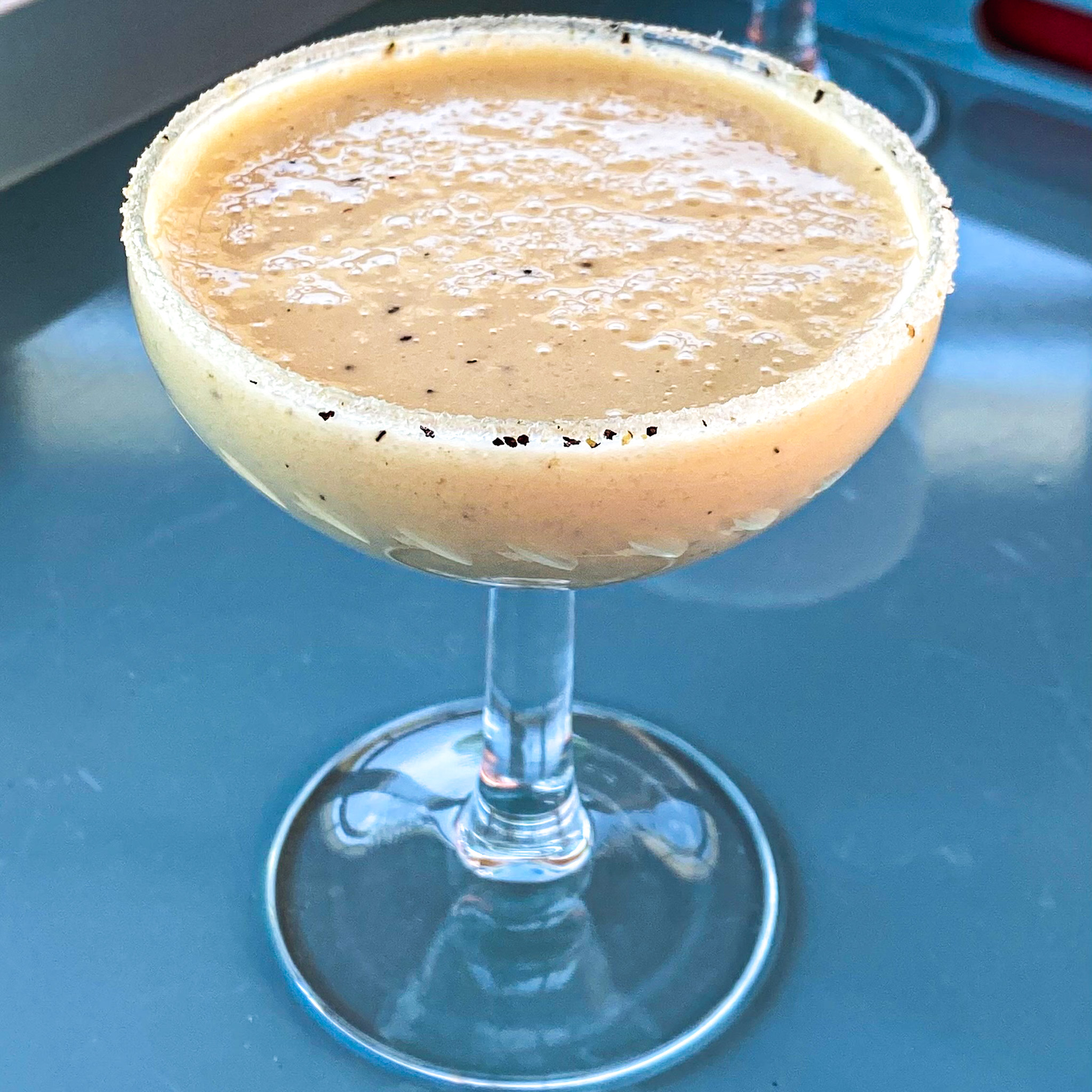 Twisted Whipped Mango Cocktail (Or mocktail)
This is a beverage and a dessert all in one!  And it's so scrumptious you could even freeze it as a gourmet popsicle (minus the vodka).
INGREDIENTS
½ Cup Mango Juice
⅓ Cup Condensed Milk
⅓ Cup Half & Half Cream (or whipping cream if you prefer)
¼ tsp Lime Pepper
2-3 oz Vodka *Optional
2 Cups of Ice
1 tsp of Sugar + 2 pinches of Lime Pepper (for the rim)
DIRECTIONS
Combine the first 5 ingredients (6 ingredients, if using the vodka) in a blender.
Combine the sugar and Lime Pepper in a small bowl and set on a plate. Using a lime or mango peel, create a sticky edge on the glass. Dip in the sugar/Lime Pepper combo, then fill the glass and serve.
If using Smirnoff Whipped Cream Vodka, reduce the condensed mile to ¼ Cup.