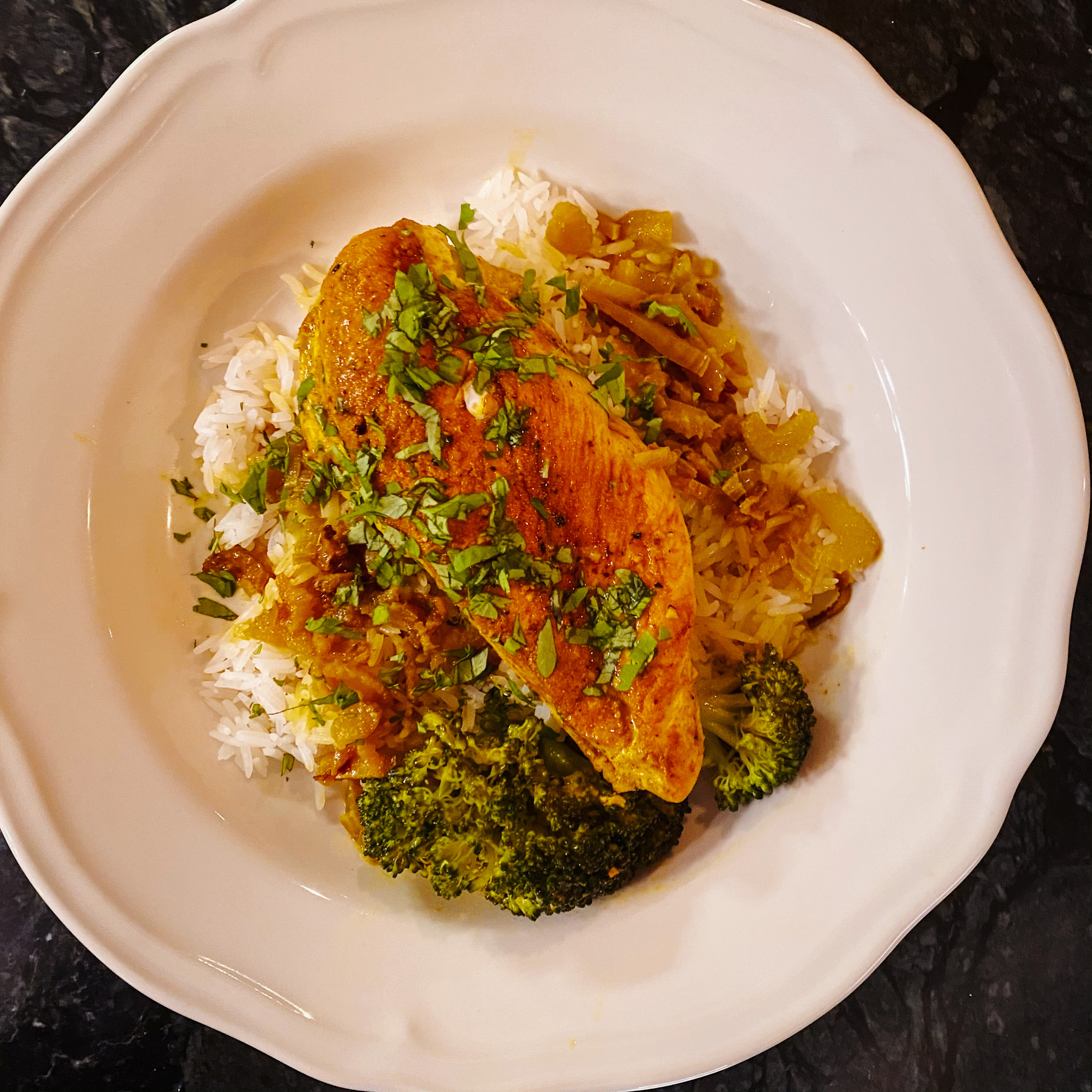 Honey Turmeric Chicken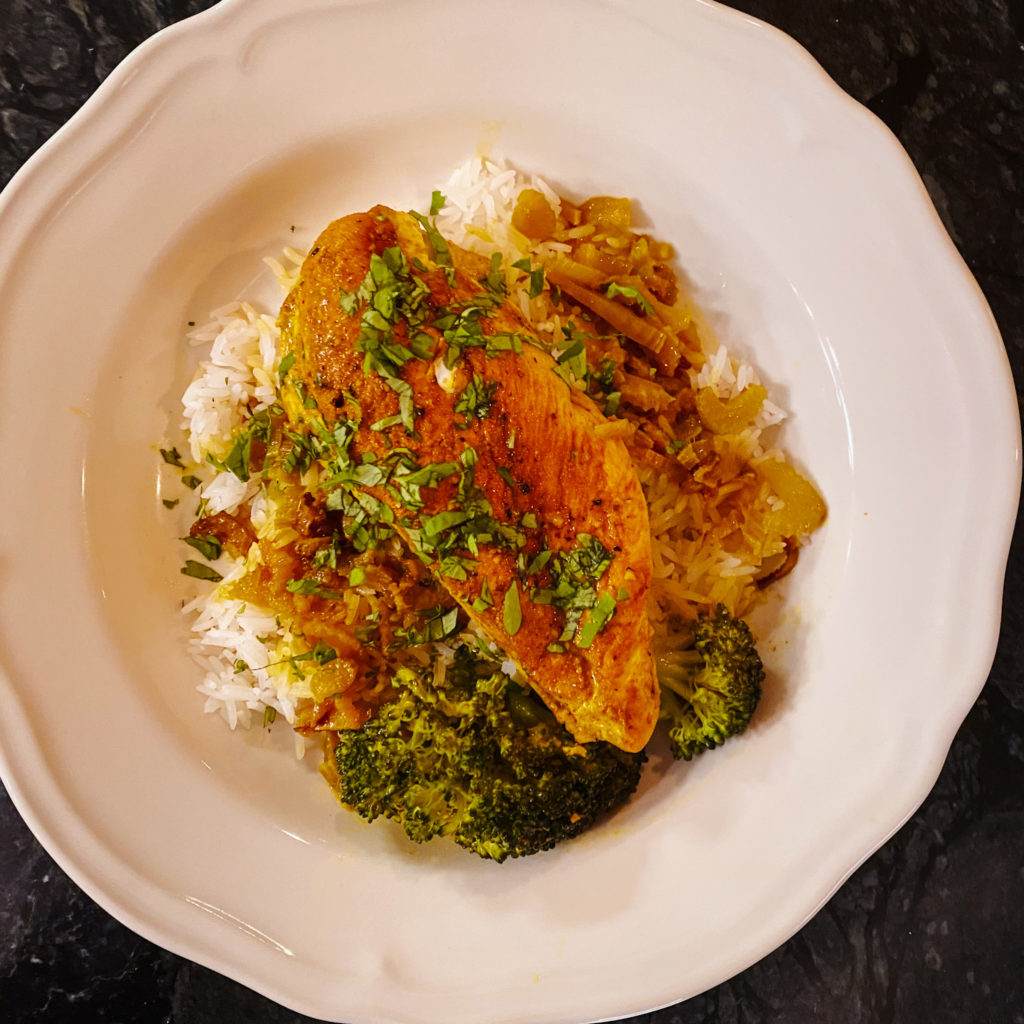 Exotic and versatile, this marinaded chicken is a treat on a bed of rice (or cauliflower rice), together with a salad or paired up with a side of Curry-Roasted Sweet Potatoes & Brussels Sprouts!
INGREDIENTS
4 Chicken thighs or 2 Chicken breasts
2 tsp Olive oil
1 tsp Turmeric
2 ½ tsp Honey
1 Garlic clove, minced
1 tsp Soy Sauce (or oyster sauce)
A pinch of Salt
A pinch of Cayenne
DIRECTIONS
Mix together a marinate combining the olive oil, turmeric, honey, garlic, salt and soy sauce
Cover chicken in marinade and let sit for 10 – 15 minutes on the counter, until room temperature.
Heat up a skillet or frying pan on medium, then add the chicken. Cook for about 12-13 minutes, adjusting the heat as needed to prevent it from burning. Turn the chicken to the other side and continue to cook for another 8 minutes or until chicken temperature reads 165º.
Serve with rice, or cauliflower rice, mash or Brick Lane Hash.