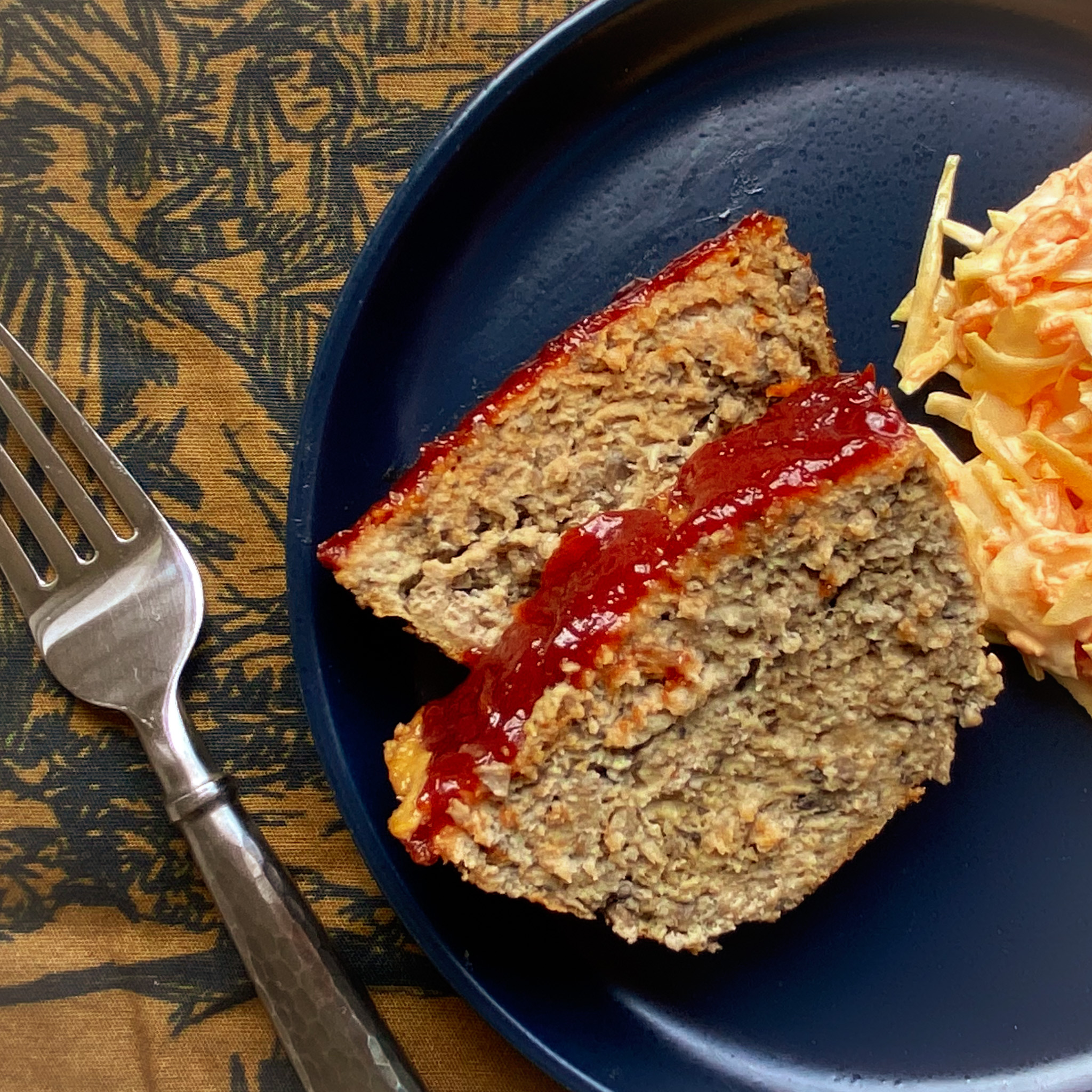 Turkey Mushroom Meatloaf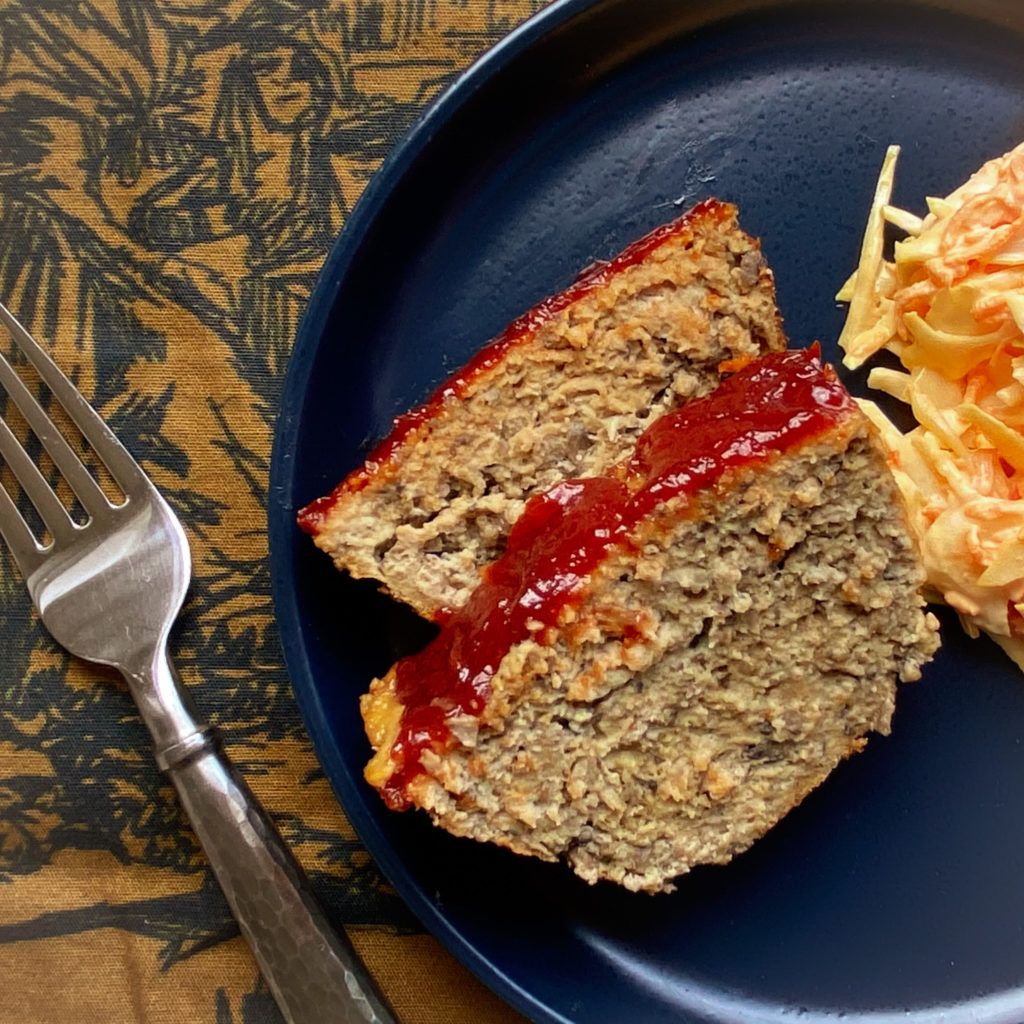 Ground turkey is a popular choice around here because of the lean protein quality turkey has, but any ground meat (or ground-meat replacement) option works well. 
Regardless of what meat you use, cooking the mushrooms before adding them to the ground turkey is the secret, as it helps both with the texture (so the finished loaf isn't too moist) and the flavour has a deeper, rich meaty flavour, too.
INGREDIENTS – LOAF
454 g Ground Turkey
227 g Cremini Mushrooms (chopped finely)
2 Eggs, whisked in a bowl
¼ Cup Milk
⅓ Cup Breadcrumbs
2 cloves Garlic, minced
1 ½ tsp Onion powder
1 ½ Tbsp Worchester Sauce
1 Tbsp Rather than Flowers
1 Tbsp Olive or Avocado oil
1 ½ tsp Salt
Fresh ground pepper, to taste
INGREDIENTS – TOPPING
½ Cup Ketchup
1 ½ Tbsp Brown Sugar
½ tsp DSF Mustard, ground
1 Tbsp Apple Cider Vinegar
DIRECTIONS
Preheat your oven to 350 degrees.
Heat the oil in a large skillet on medium-high. Add the finely chopped (food processor fine, if you have a food processor), onion powder and garlic. Saute, letting the moisture escape from the mushrooms.
While the mushrooms are cooking, whisk the two eggs, milk, salt, pepper and Rather than Flowers together in a small bowl. Add the breadcrumbs and let sit.
Remove the mushrooms from the heat and allow them to cool slightly.
Put the ground meat into a large bowl. Add the mushrooms and the breadcrumb mix. Using your hands, combine all the ingredients and gently pack the mixture into a loaf pan.
Mix all the ingredients for the topping together. Using a ladle (or the back of a spoon) cover the entire top surface of the meatloaf with the sauce.
Bake for 55 minutes. Remove from the oven for 10 minutes allowing to cool slightly before serving. Makes a great sandwich, served either hot or cold and is delicious served with potatoes, too!