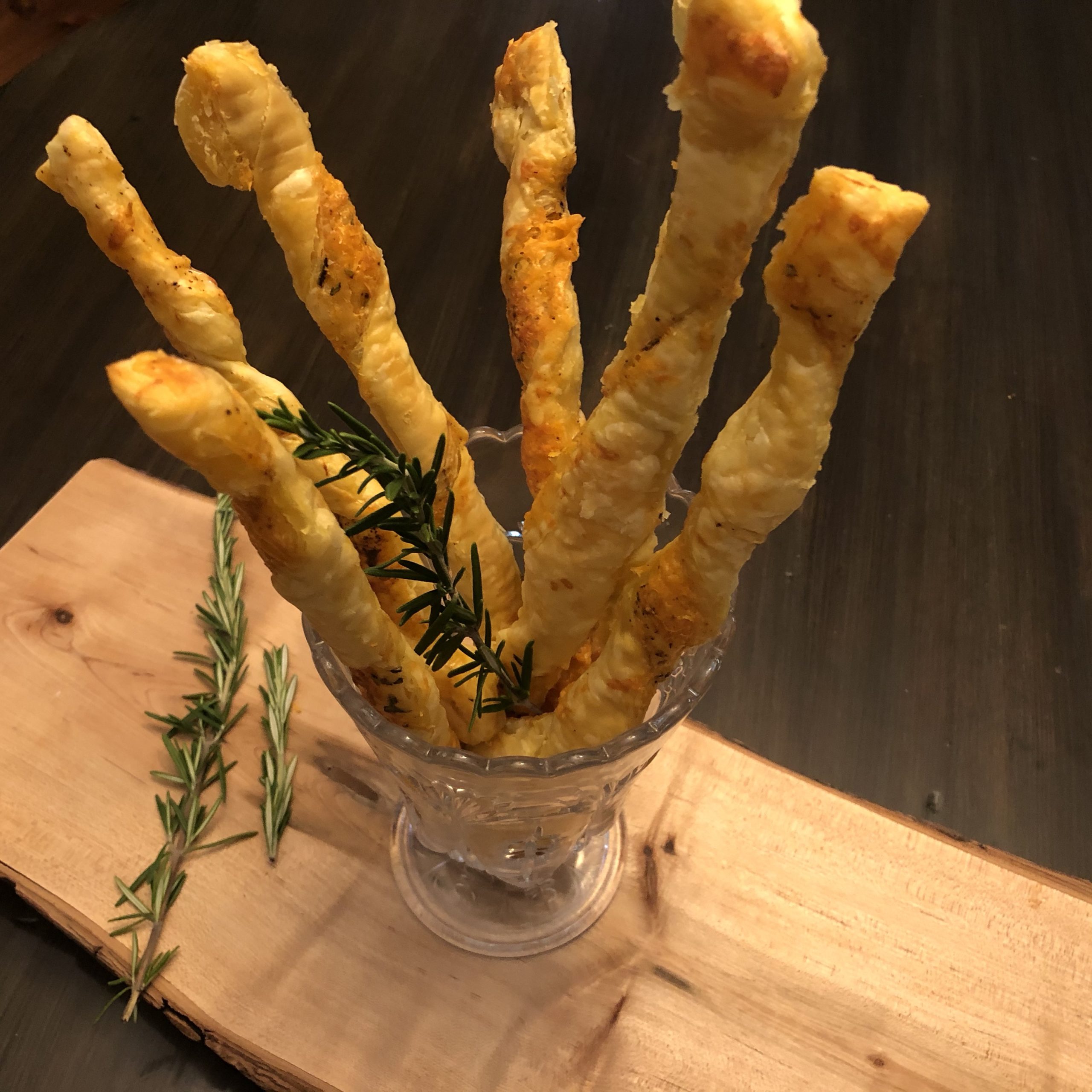 Smoked Paprika & Rosemary Cheese Straws
These flaky hors d'oeuvres are easy to put together, impressive to look at and best of all incredibly delish. This savoury finger food works as an appetizer or an accompaniment to soup.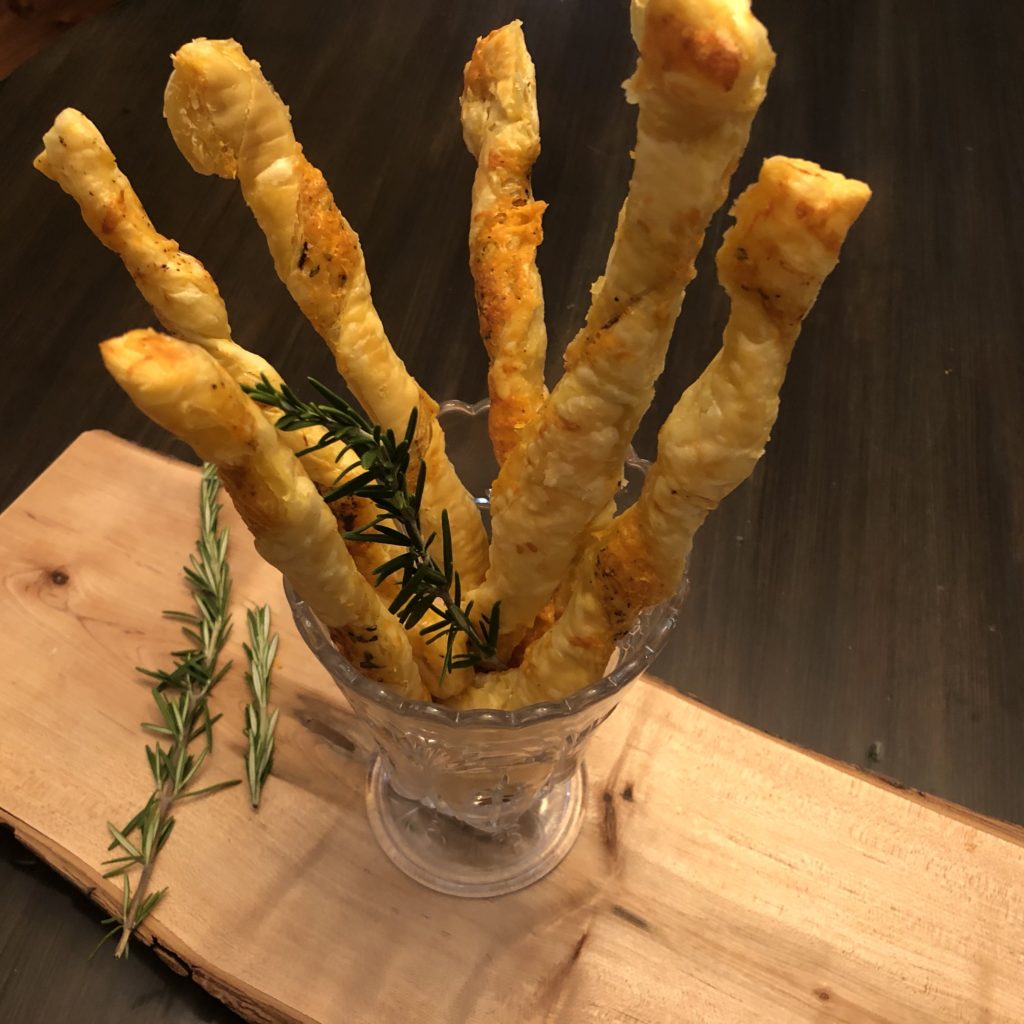 Serves: Makes 24 cheese straws
Time: Prep: 30 mins; Cook Time: 20 mins
Ingredients
1 box (2 sheets) of frozen puff pastry, defrosted in the fridge
2 eggs
1 Tbsp (15 ml) water
2 tsps smoked paprika
1 ½ cups finely grated cheddar cheese (or parmesan)
1 Tbsp minced fresh rosemary
Salt and pepper (to taste)
Preheat the oven to 400 degrees F.
Combine the eggs with 1 Tbsp of water and paprika. Mix well.
Roll out each sheet of puff pastry to 12" square(ish)
Brush the egg mixture all over the pastry. Sprinkle the cheese and fresh rosemary over top and salt and pepper. Lightly press the flavourings into the pastry. Cover with cling wrap and refrigerate for 15 mins.
Cut each sheet into 11 or 12 strips using a pizza wheel or knife. Twist each strip and lay on baking sheets lined with parchment paper. (If you're a perfectionist you can twist around the handle of a wooden spoon and slide off).
Bake for 12- 15 minutes, or until lightly browned and puffed. Turn each straw and bake for another 2 minutes. Cool and serve at room temperature.