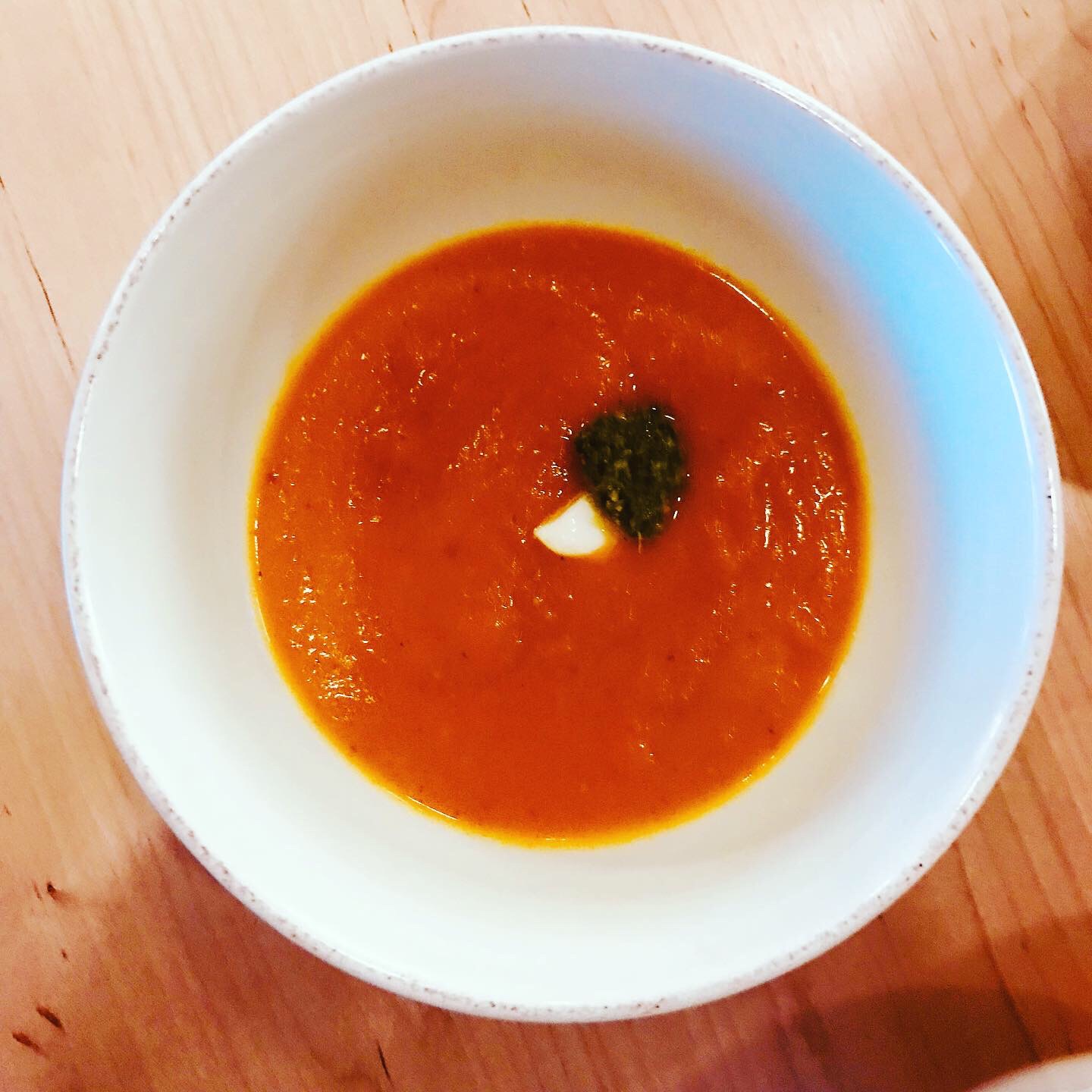 Carrot & Coriander Soup
This healthy soup will warm your soul—kissed with orange and ginger, its coriander imparts a lovely aroma. Perfect for a light lunch or dinner, we recommend you serve it with warm, crusty bread.
Serves: 6 Time: Prep: 10 mins; Cook Time: 40 mins
1 ½ Tbsp (30 ml) whole coriander seeds (divided)
1 ½ Tbsp (30 ml) olive oil
2 lbs (1 kg) carrots, peeled and roughly chopped
1 medium onion, chopped
2 garlic cloves, chopped 1-inch fresh ginger, peeled and chopped
5 cups (1.25 L) chicken stock (or vegetable stock)
Salt and freshly ground black pepper
½ cup (125 ml) orange juice, freshly squeezed
Salt and pepper to taste
Fresh cilantro to garnish
1. Dry roast the coriander seeds in a small frying pan over medium heat, stirring and tossing for 1-2 minutes or until they begin to look toasted. Coarsely grind the toasted seeds using a pestle and mortar or a spice grinder. You can also crack them using a mallet or a rolling pin.
2. Heat the olive oil in a large saucepan over medium heat, then add the carrots, onion, garlic, ginger and 1 tablespoon of the crushed coriander seeds. Mix well, cover the pan and let the vegetables cook over a gentle heat until they begin to soften— about 10 minutes. 3
. Add the stock to the saucepan and bring to a boil.
4. Reduce the heat to low and simmer, covered, for a further 20 minutes until all the vegetables are tender. Leave the soup to cool a little, then purée it in batches.
5. Return the puréed soup to the pan and stir in the orange juice. Season with salt and pepper to taste. 6. Serve in warmed bowls and garnish each with a sprinkling of the remaining toasted coriander seeds and a sprig of fresh coriander.