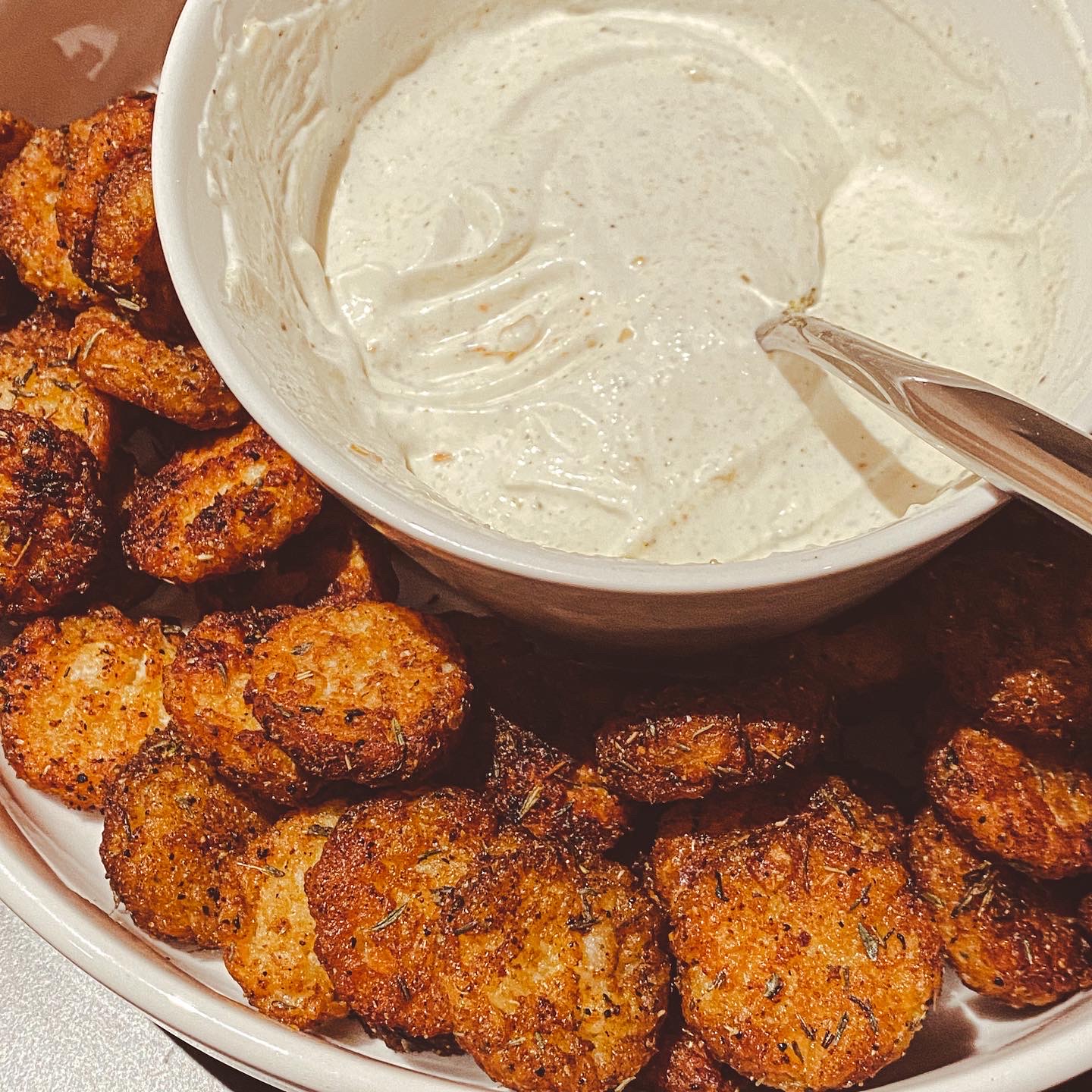 Taters with Lonestar's Leap
Whether your local grocery carries Tater Tots, Tater Rounds, Tater Treats or Spud Puppies, these are great to have on hand for a quick snack or side dish. You can dress them up with nacho toppings, serve them with a dip or use them in a casserole. We like to leave them in a few minutes more than the instructions for a little extra crispiness!
INGREDIENTS
Taters (We typically make half a bag to leave lots of space on the cookie sheet, but you can double it and use a second cookie sheet.)
1 ½ TBSP Olive Oil
1 ½ tsp Lonestar's Leap Spice Blend
½ tsp Thyme, dried/crushed
A pinch of Salt
⅓ cup Mayonnaise
⅓ cup Sour Cream
2 TBSP Ranch Dressing
Dash of Tobasco *Optional
DIRECTIONS
Preheat the oven to 400° and prep a cookie sheet with foil, Silpat matt or cooking spray.
Whisk oil, Lonestar's Leap, thyme, and salt in a large bowl.
Toss the frozen Taters of choice in the seasoned oil to cover them.
Bake for 3-4 minutes more than the recommended baking time for extra crispiness.
While they bake, mix the mayo, sour cream, ranch dressing and Tobasco, if using.
Serve hot or warm with the sauce on the side for dipping.