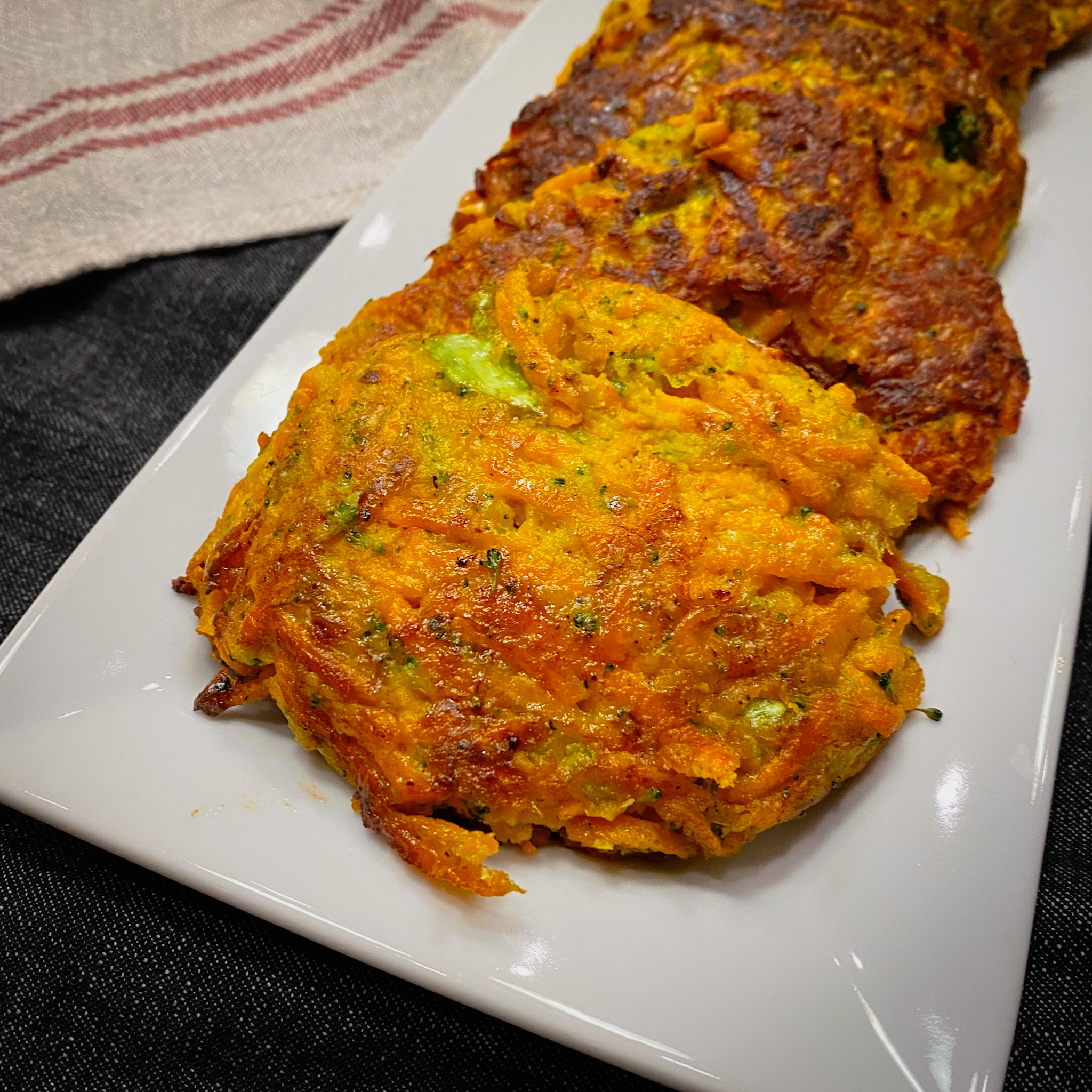 Sweet Potato & Broccoli Fritters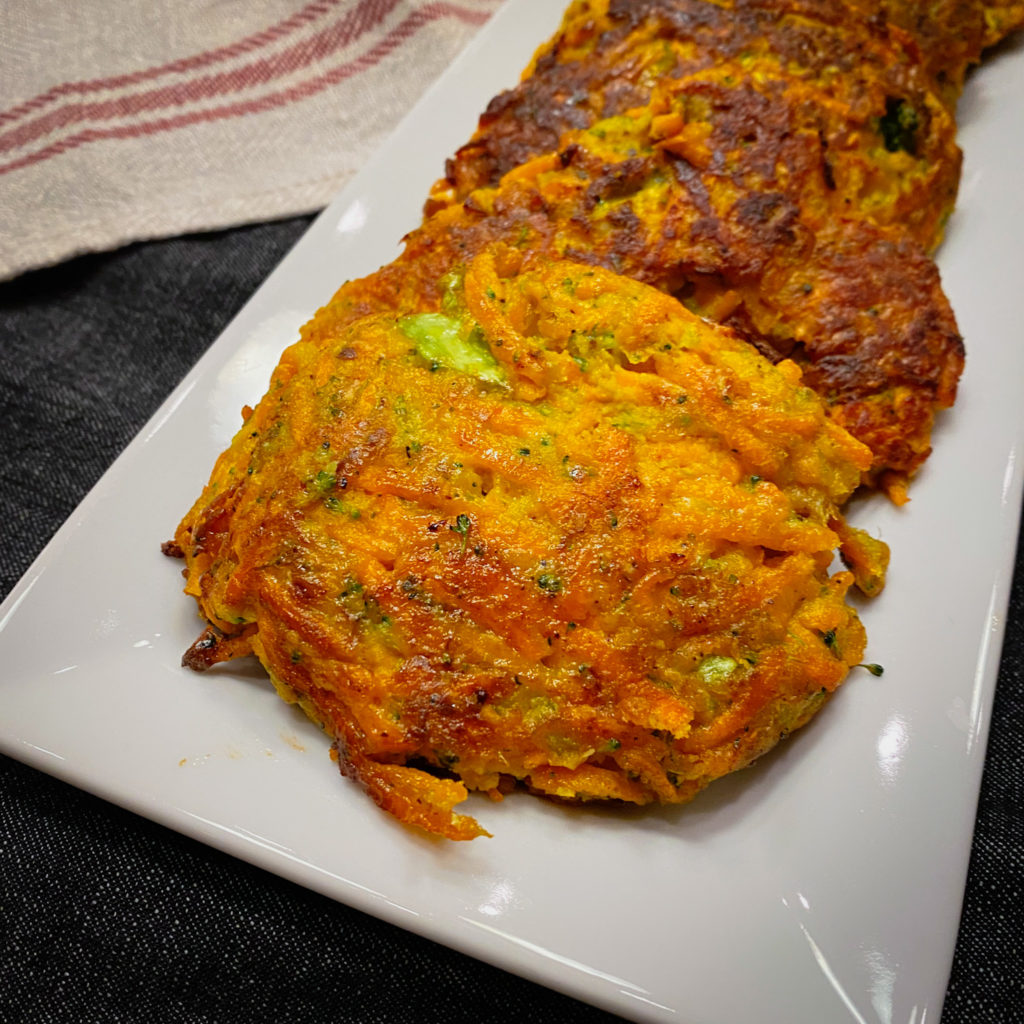 Fritter-ing up veggies is a favourite around here. And this combo definitely does not disappoint!
The secret to a great fritter seems to be in the texture you get with a 'shallow fry'. (You could bake fritters, but it's a bit hit and miss.) Get it right, and they will even keep quite nicely and serve up as a left-over or in a lunch box.
Makes 6 large fritters / Prep time 5 minutes / Cooking time 10 minutes
INGREDIENTS
2 TBSP Oil, either vegetable or canola
2 Cups Sweet Potato, grated (about 1 large-ish sweet potato)
½ Cup Broccoli, finely chopped (this is a delicious way to use up the broccoli stalk!)
2 Eggs
⅓ Cup Flour, all-purpose
1 TBSP Onion powder
1 ½ tsp Lonestar's Leap
½ tsp Salt
Course Pepper, to taste
DIRECTIONS
Using a large frying pan, heat up the oil to medium / medium-high (depending on your stove).
In a large bowl, mix the sweet potato and the broccoli.
In a small bowl, whisk to combine the flour, onion powder, Lonestar's Leap, salt and pepper.
Add the dry ingredients to the sweet potato-broccoli mixture and blend so it's evenly dispersed.
Using the small bowl again, stir up the two eggs gently – then add to the larger bowl and mix.
Using your hands, make patty-shaped portions of the fritter mix of about ⅓ of a cup each. (Aim to have them each about 1.5 – 2 cm thick and appx 6 – 9 cm in diameter)
Place them in the hot oil, allowing them to cook for about 5-6 minutes on each side. (Keep an eye on how quickly they are cooking, being sure not to burn them.)
Once they are nicely browned on both sides, remove them from the heat and set them on a paper towel to remove any excess oil.
Serve hot or warm, with a dollop of sour cream or another sauce of your choice!