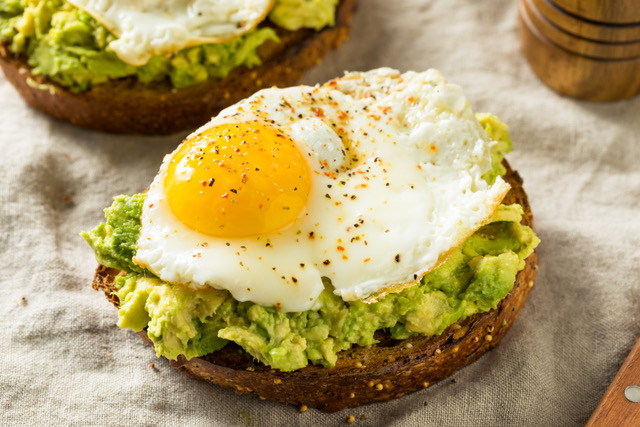 Sunday Morning Sumac-Avocado Toast
If truth be told, we could eat this mouth-wateringly delicious avocado toast for any meal, on any day. A splash of balsamic vinegar and the citrusy kiss of sumac are perfect foils for the creamy avocado. This is also divine with Za'atar sprinkled on top. You be the judge. And of course, you can top this off with a poached or fried egg. So many possibilities!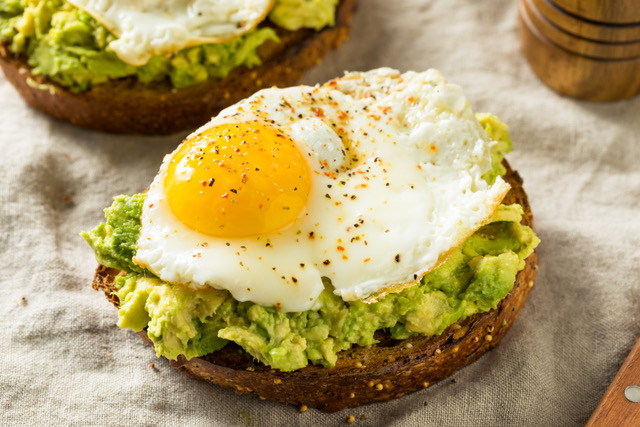 Serves: 2
Time: 5 min
Ingredients
2 large slices crusty, sourdough bread, sliced on the thick side
1 ripe avocado, halved, pit removed
1 Tbsp (15 ml) extra-virgin olive oil
1 Tbsp (15 ml) balsamic vinegar
Flaky salt and coarsely ground black pepper
2 tsp (10 ml) sumac
Cilantro, chopped
Optional: 2 poached or fried eggs
Instructions
Toast the bread.
Halve the avocado and use a wide spoon to remove the avocado halves from the peel. Mash the avocado with a fork in a shallow bowl until chunky.
Drizzle the hot toast lightly with olive oil and the balsamic vinegar. Divide the mashed avocado evenly between the toasts.
Sprinkle the avocado toasts with sumac, salt and pepper. Garnish with chopped cilantro. Serve immediately.
And if the spirit moves you, top with a fried or poached egg.