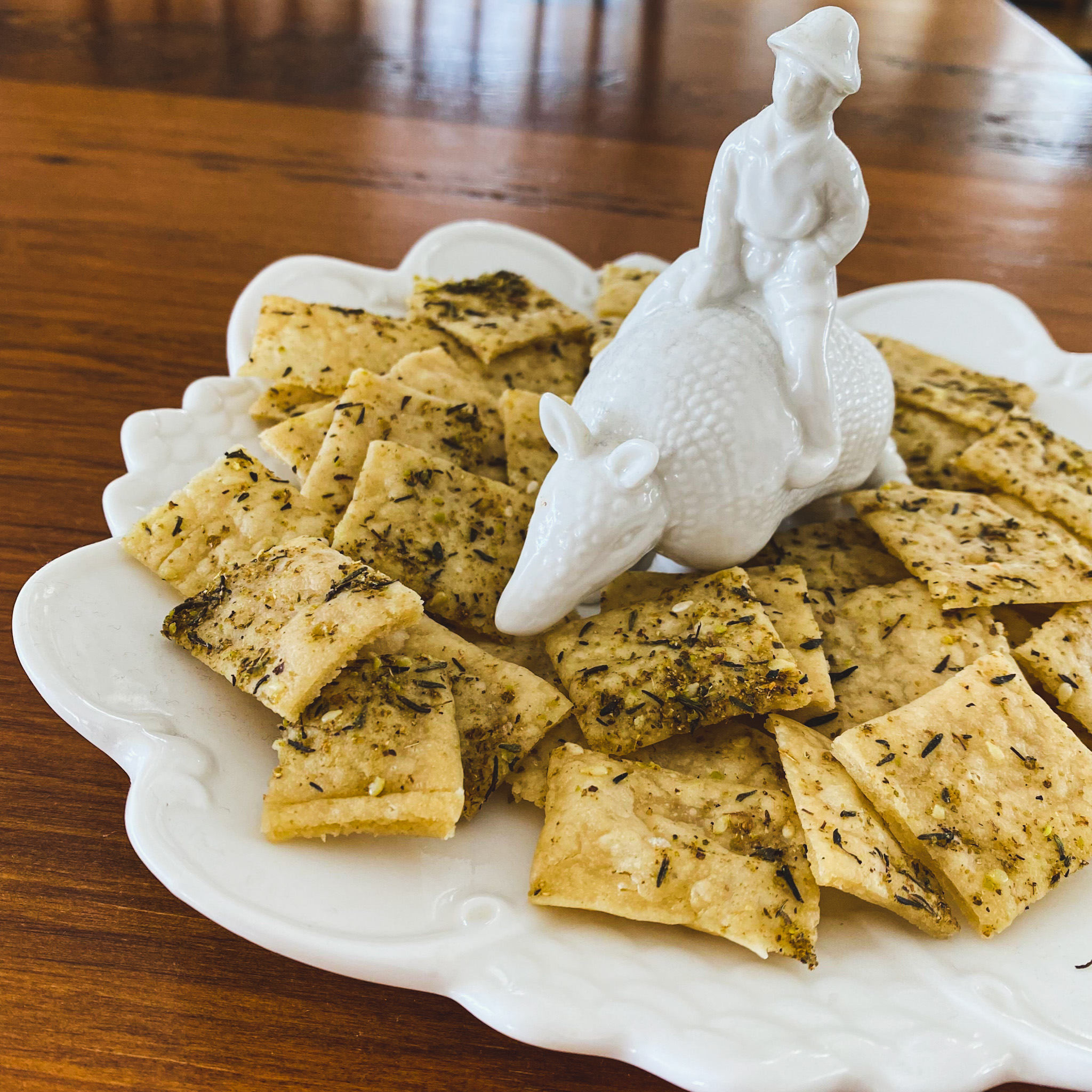 Sourdough Crackers with Za'atar
If you make sourdough bread, this is an awesome way to use up sourdough discard and create a cracker for snacking either all on its own or served with dips, labneh or cheese. Add parmesan cheese (or not) and try it with any of your favourite spice blends for a cracker to suit your taste. (We're currently obsessed with Bad'Az Za'atar!)
INGREDIENTS
¾ Cup (200 g) Sourdough Starter (use starter that is ready to be fed)
2 Tbsp (30 g) melted Butter (or Olive Oil)
3 Tbsp (18 g) grated parmesan (up to 5 Tbsp for a cheesier option)
¼ tsp Fine Sea Salt
2 tsp Bad'Az Za'atar
¼ tsp salt for sprinkling on top (Use either fine sea salt or flaked salt)
DIRECTIONS
Preheat the oven to 325° F and prep a cookie sheet with parchment paper.
Mix together stater, butter or oil, parmesan and salt and spread on a parchment-lined cookie sheet.
Sprinkle Bad'Az and Salt on top and bake at 325° for 10 minutes. Remove from oven and score into whatever size of cracker you prefer (3 cm square works well, but feel free to try different sizes)
Return to the oven for 15 minutes more, or until browned. Turn the oven off and allow the crackers to cool in the oven.
Serve with cheese, dips or all on their own! Best kept in a brown bag or wrapped in wax paper.
(Fabulous serving dish made by Flora Lam)