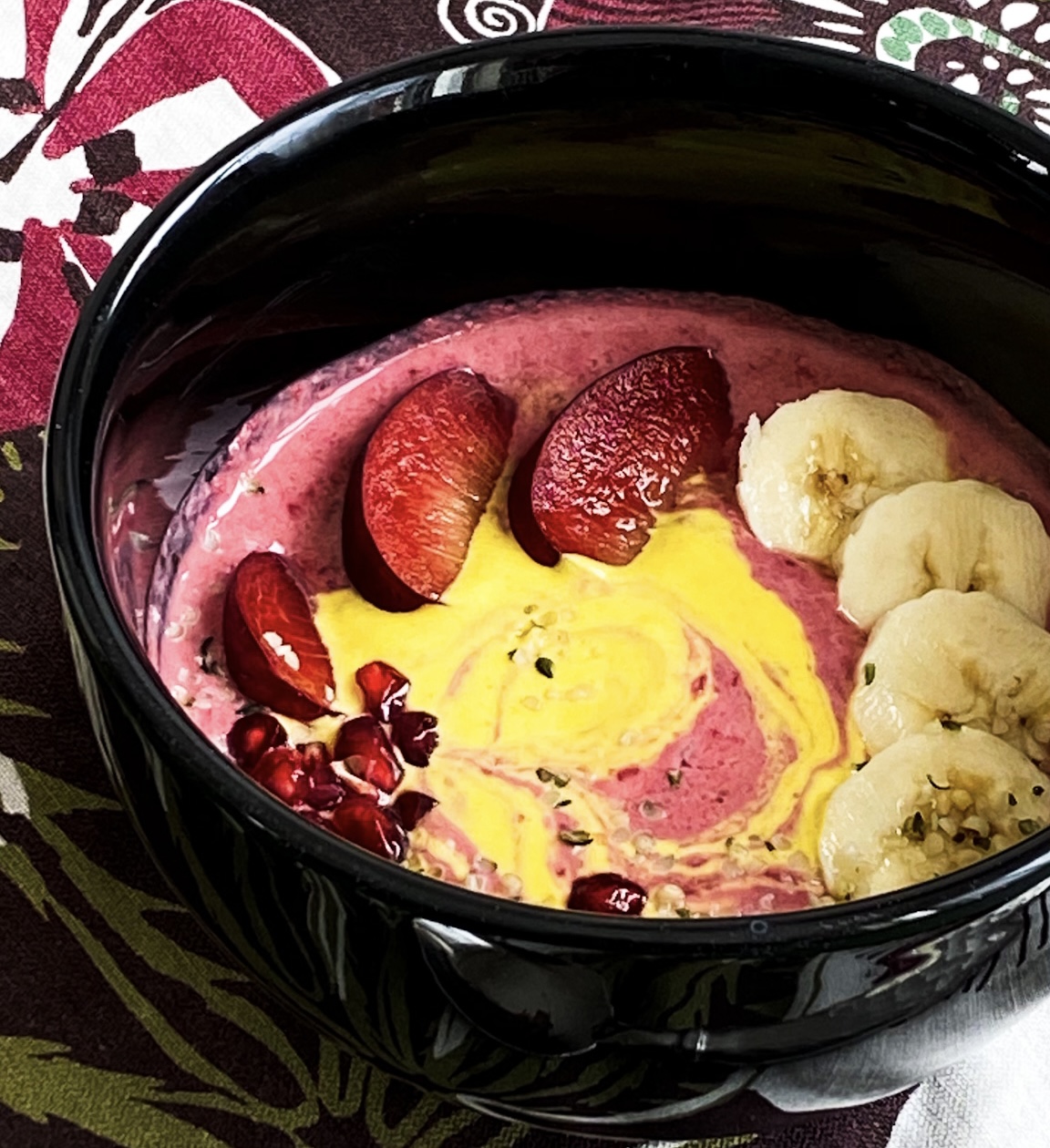 Smoothie Bowl w/ Golden Tahini Sauce
Be warned, you might just want this Golden Tahini Sauce with every meal!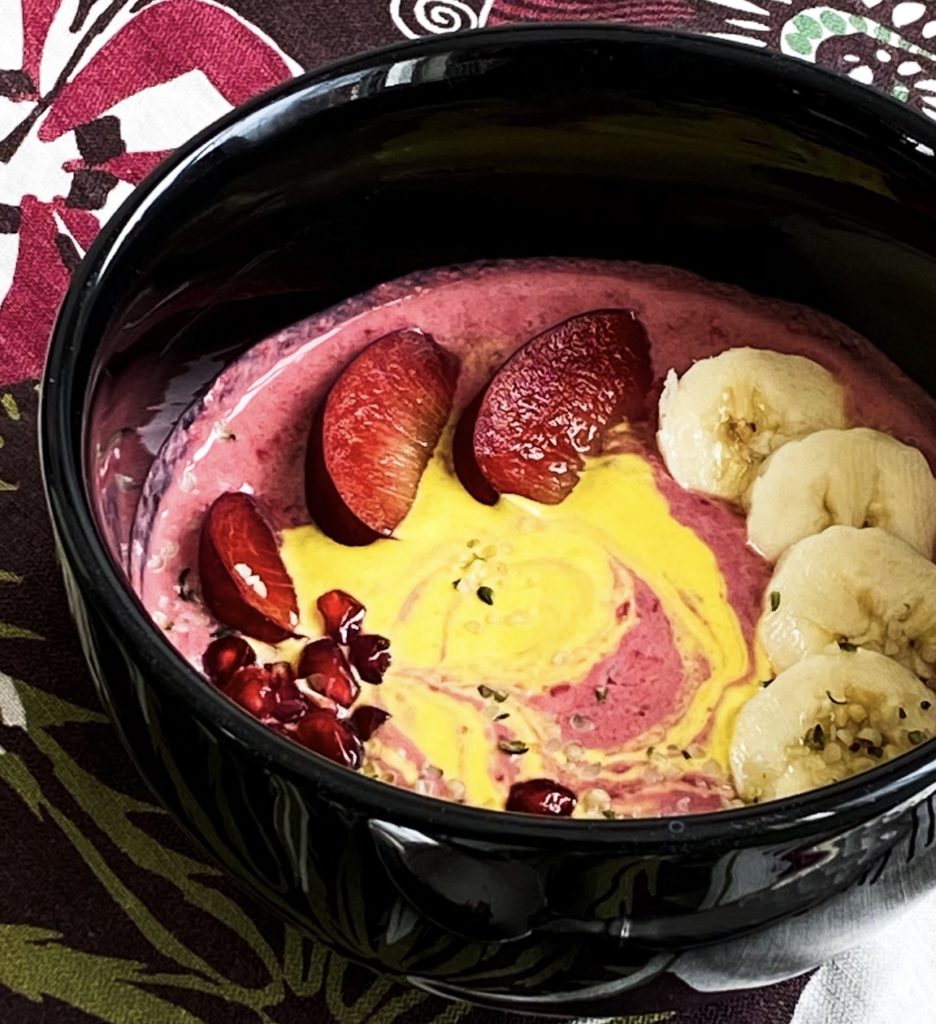 The mellow, earthy flavour and dazzling colour of Turmeric is magic when combined with Tahini and honey (or maple syrup, if you prefer)! It adds a nutty 'pop' to a smoothie bowl, and is a luxurious complement to your favourite fruits and seeds a. But wait, there's more! Add a bit of minced garlic and it's also fabulous as a dip for veggies or a spread on a sandwich or wrap. (You might want to make a double batch!)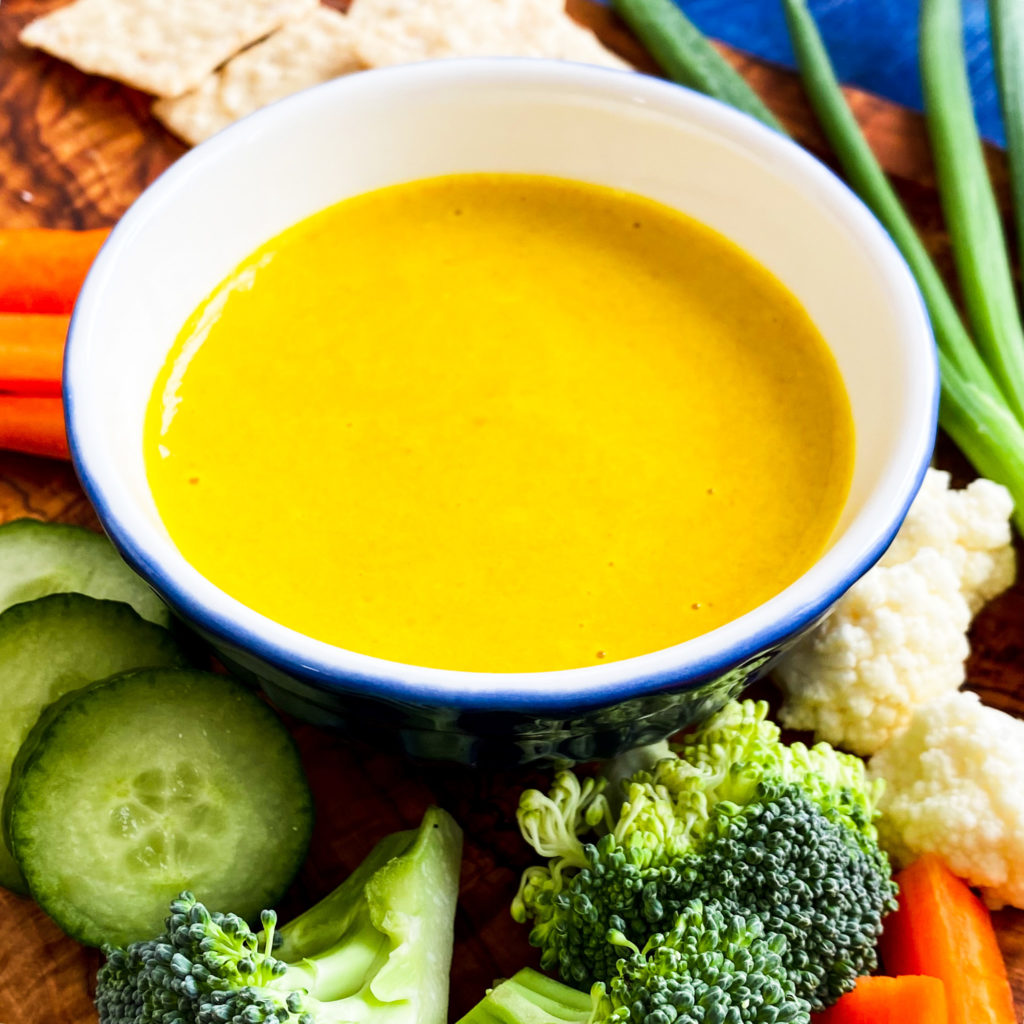 INGREDIENTS
½ C Tahini (well-blended)
1 TBSP Lemon, fresh squeezed juice
5-6 TBSP warm water
1 ½ tsp Turmeric
1 ½ tsp honey or maple syrup
½ tsp Ginger, ground
½ tsp salt
1 Garlic clove, finely minced *Optional – for veggie dip and savoury spread applications.
DIRECTIONS
Whisk tahini, 4 table spoons of water and lemon juice in a bowl.
Add honey, ginger, salt and garlic, if using.
Add more water, as needed to get your desired consistency.
Serve drizzled in a smoothie bowl, as a dip with fruit or veggies, as a salad dressing or as a spread in your sandwiches or wraps.