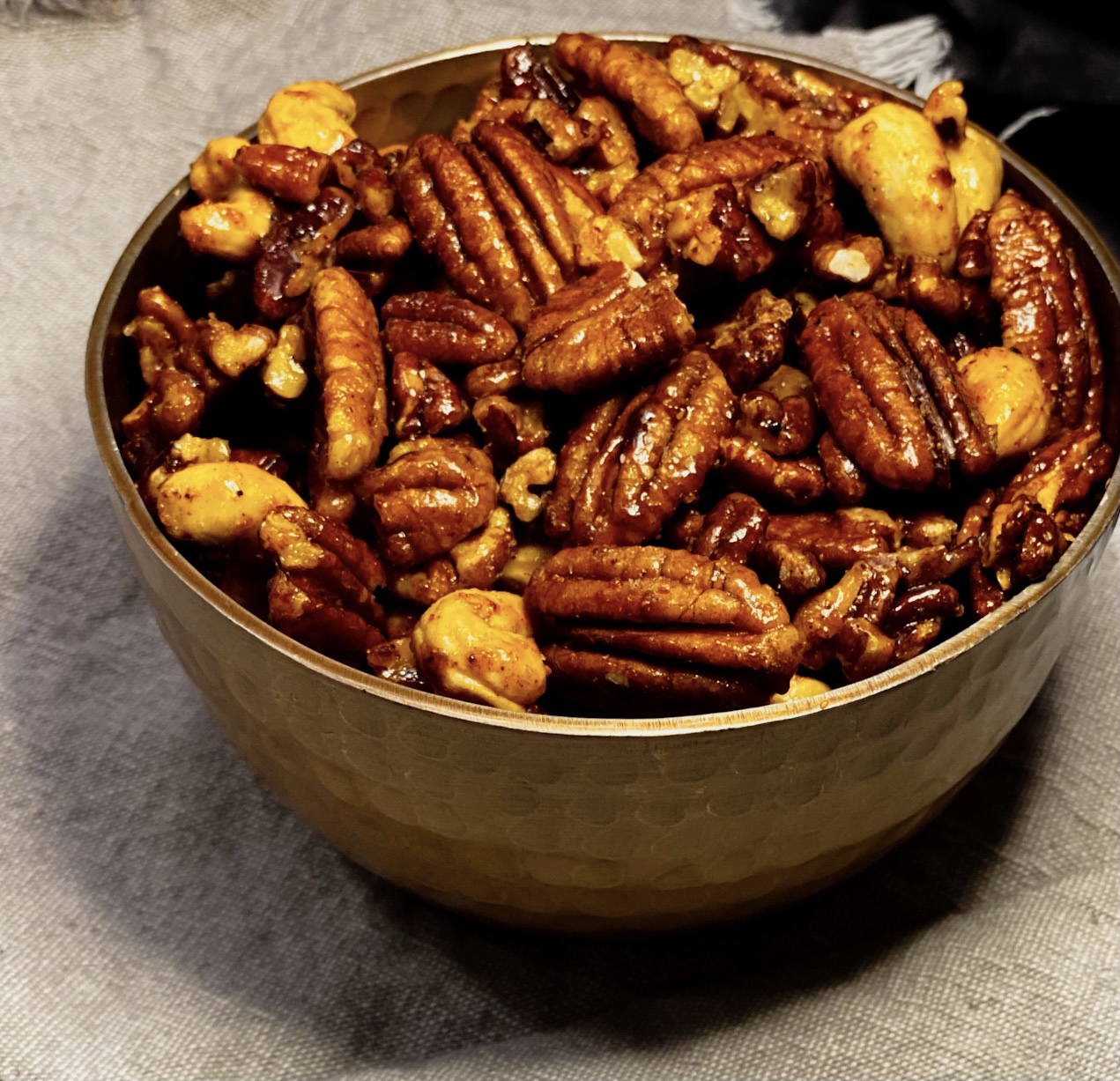 Smokey & Sweet Roasted Nuts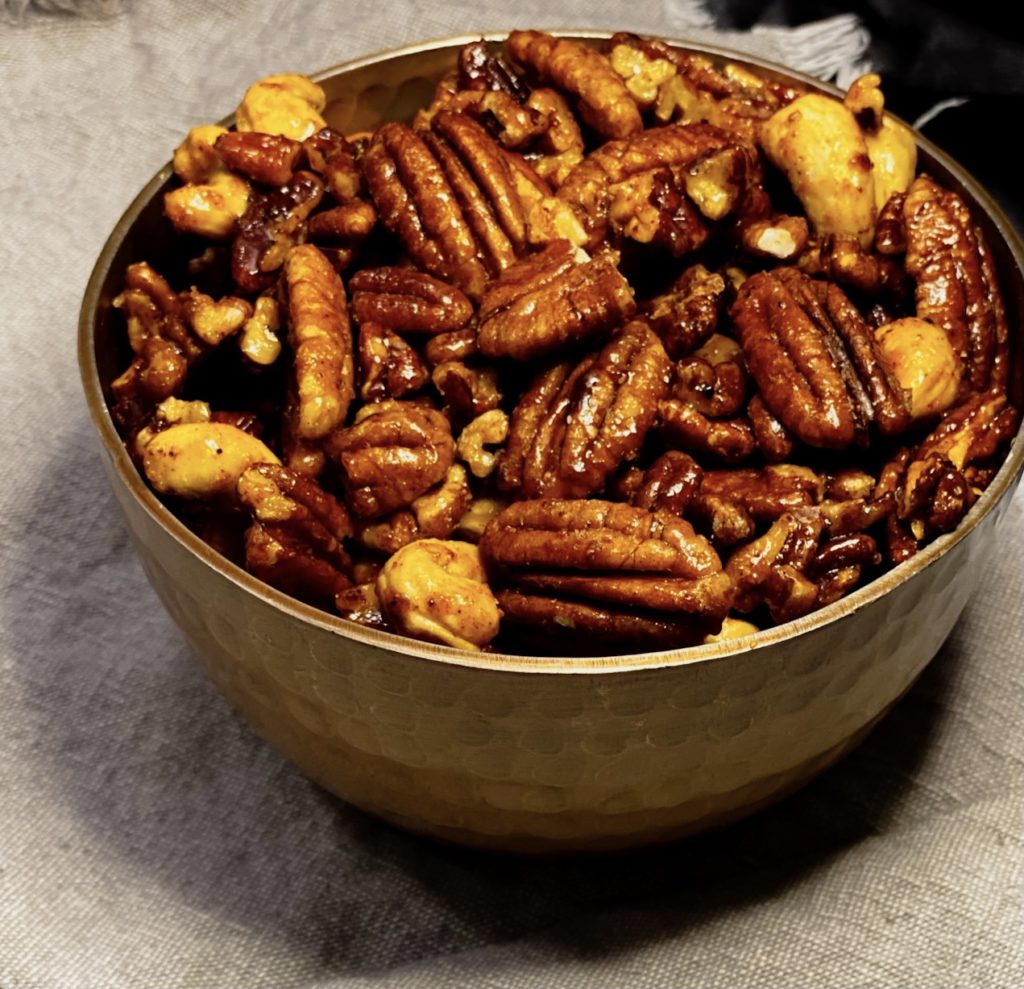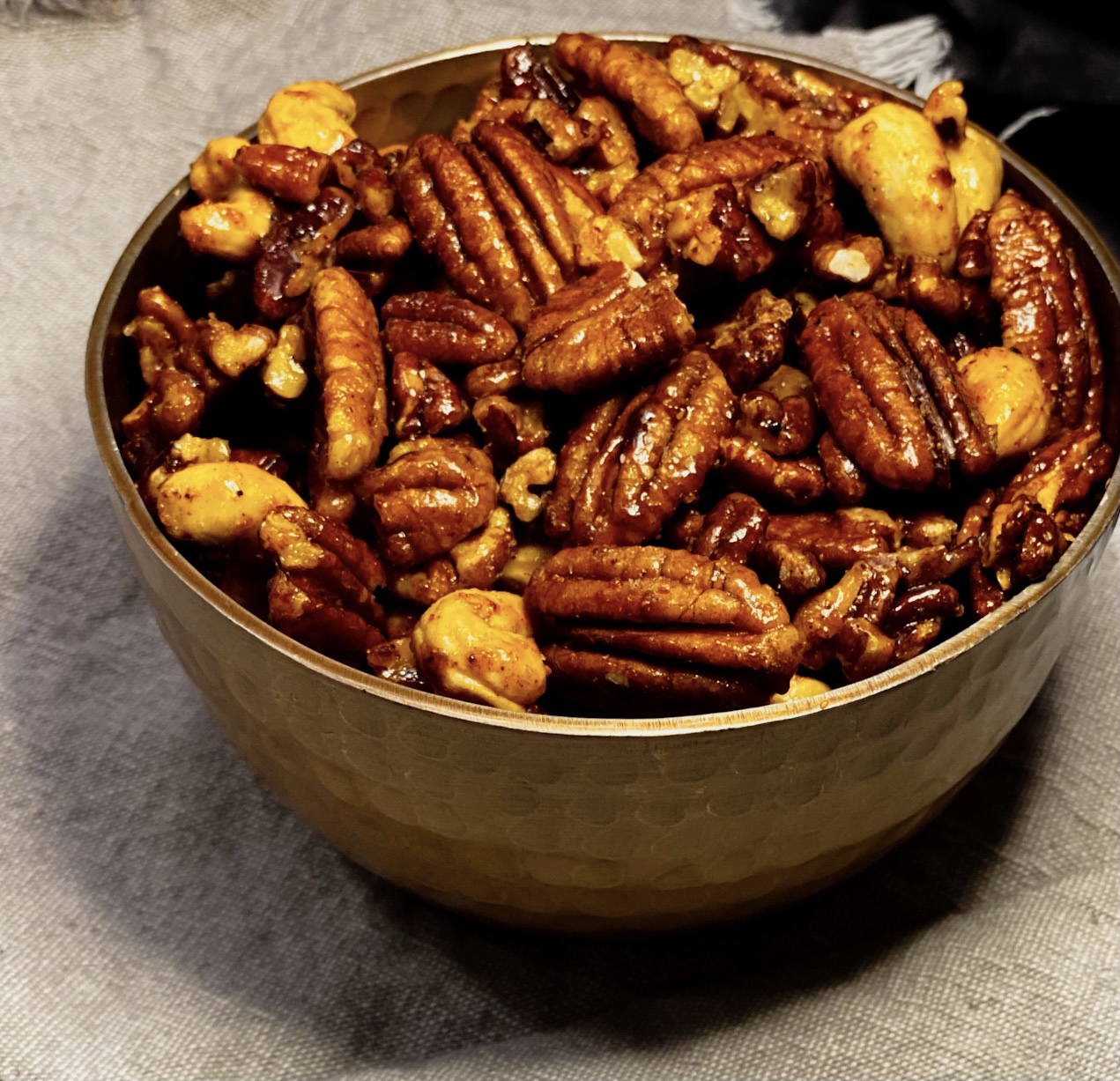 These smokey and sweet nuts are perfect to pack up as a snack on a hike (or snowshoeing), to munch on with a cocktail or serve up on a cheese plate! Or make a double batch and give some as a gift!
So far, we've found that pecans are the best. Cashews work, here, too – if mixed in with pecans. And we pretty sure that peanuts would also be a hit. (Let us know if you try any other nuts, we'd love to hear from you!)
INGREDIENTS
2 Cups Pecans, raw (Or a mix of raw nuts together with Pecans)
1/ Cup Icing Sugar
1 ¼ tsp Lonestar's Leap
¾ tsp Salt (Kosher, ideally)
4 tsp water
DIRECTIONS
Heat the oven to 275 degrees F and line a baking sheet with parchment paper.
In a medium sized bowl, mix together the sugar, salt and Lonestar's Leap.
Add water and mix, then add the nuts.
Using a spatula, gently roll the nuts around in the sugar mix, to evenly coat them.
Spread the pecans out on the baking sheet and bake for about 1 hour. Be sure to check on them every 15 minutes or so, to turn them and make sure they aren't burning. They will start to caramelize and turn brown when they are done.
Remove and let cool, and store in a sealed container or jar.