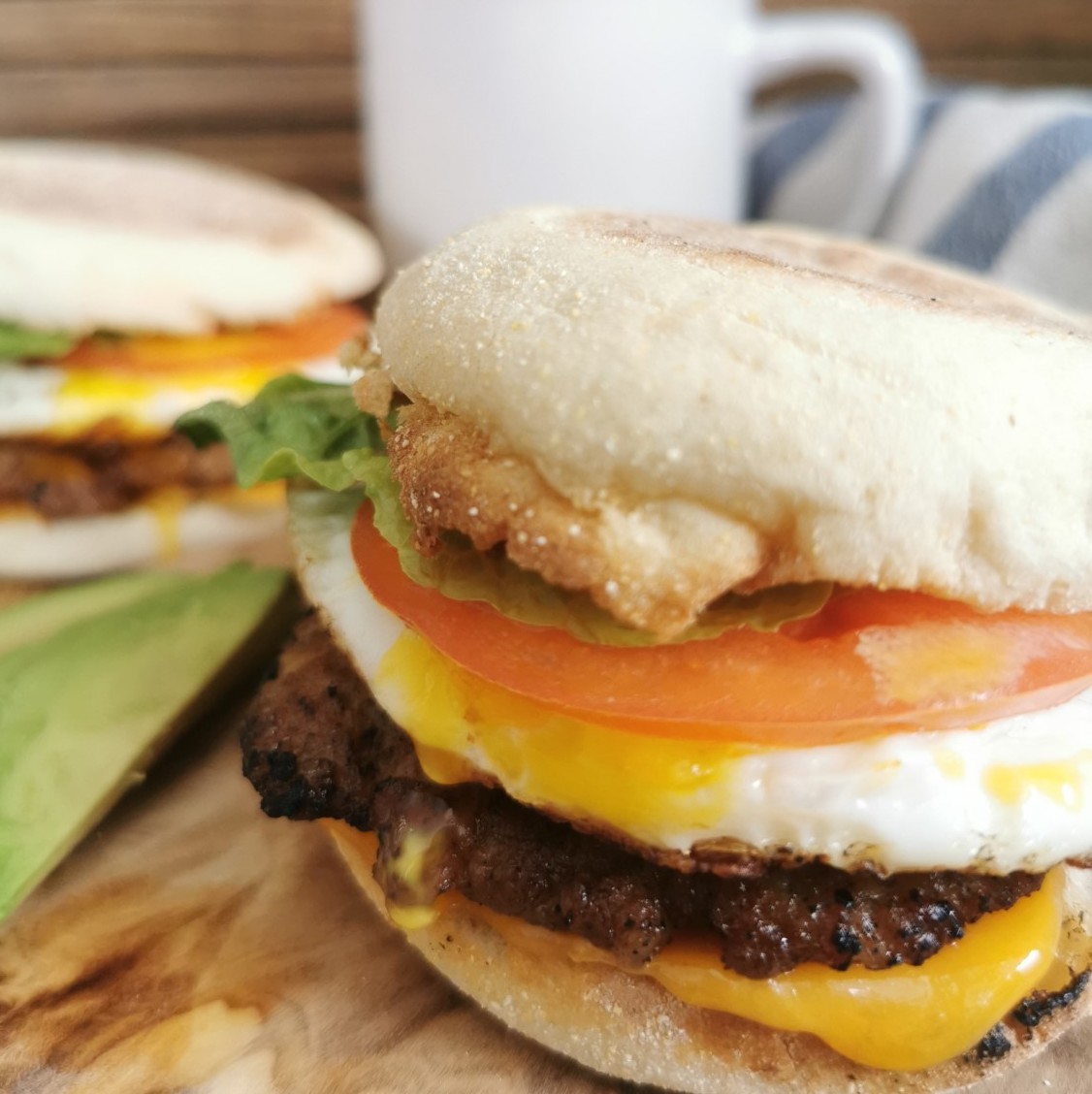 Smoked Paprika Breakfast Sammy
With its scratch-made sausage patty, this breakfast sandwich packs more flavour than you'll get at any drive-thru. They're surprisingly simple and require very little kitchen time. This tasty, handheld breakfast is especially quick to make when using this Freezer Breakfast Sandwich Method with these sausage patties. Change things up to suit your taste by using bagels, tortillas or go completely decadent and serve on a fresh butter croissant.
These sandwiches are also great for lunch, or even as breakfast-for-dinner! (Always popular with the kids!)You can get creative with how you top this sandwich or keep it super simple. Any which way you stack it, your tastebuds will thank you!
INGREDIENTS – Breakfast Sausage Patties
(Makes 6 patties)
454 g Ground Pork
½ tsp Kosher Salt
½ Tbsp Gorgeous Smoked Paprika
¼ tsp White Pepper
2 Cloves Garlic, crushed
½ Tbsp Maple Syrup
1Tbsp Butter
1Tbsp Oil
INGREDIENTS – Smoked Paprika Breakfast Sammy
6 English Muffins, toasted and buttered
6 Fried Eggs
Cheddar Cheese Slices
Tomato, fresh & sliced
Avocado
Romaine Lettuce, either chopped or as whole leaves, sized to fit
Ketchup
DIRECTIONS
Add all the ingredients to a bowl and mix thoroughly.  (The flavours are best if you can mix the meat and let it rest overnight, but if you're tight for time, mixing and frying right away works as well.)
Portion the seasoned pork into 6 equal meatballs and place one at a time, between 2 pieces of parchment paper and use a flat bottomed dish to flatten the balls into patties, about ½ an inch thick.  You'll want the circumference of the patty to be bigger than the English muffin, as they will shrink up when cooked.
In a large frying pan, add the butter and oil and heat over medium-high heat.  Fry the patties for 2-3 minutes per side, until the pork is cooked thru. Set aside.
To assemble the sandwiches, toast and butter the English Muffins, add the sausage patty, cheese, lettuce, tomato, avocado, salt and pepper and ketchup.  Enjoy!