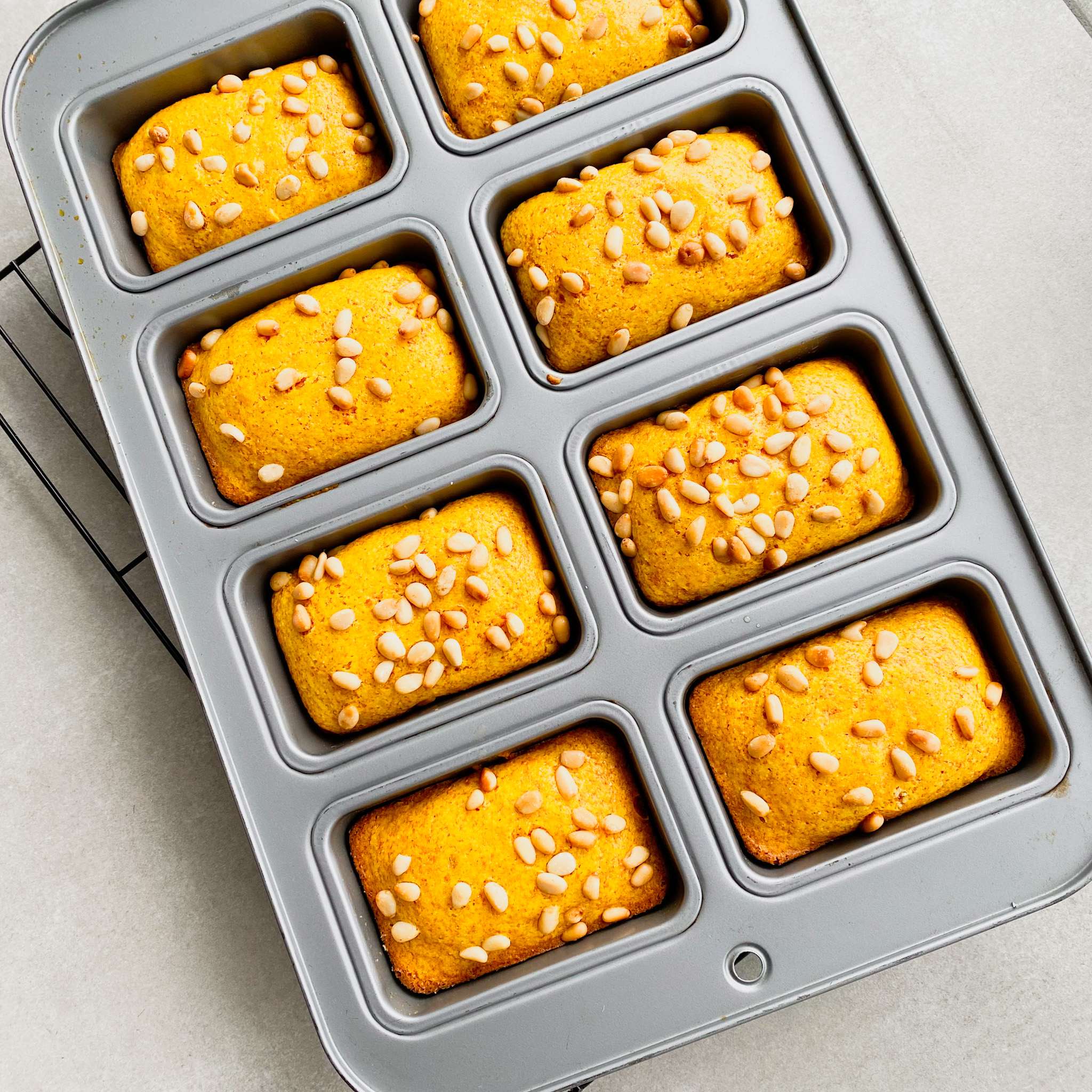 Sfouf (Turmeric Cake)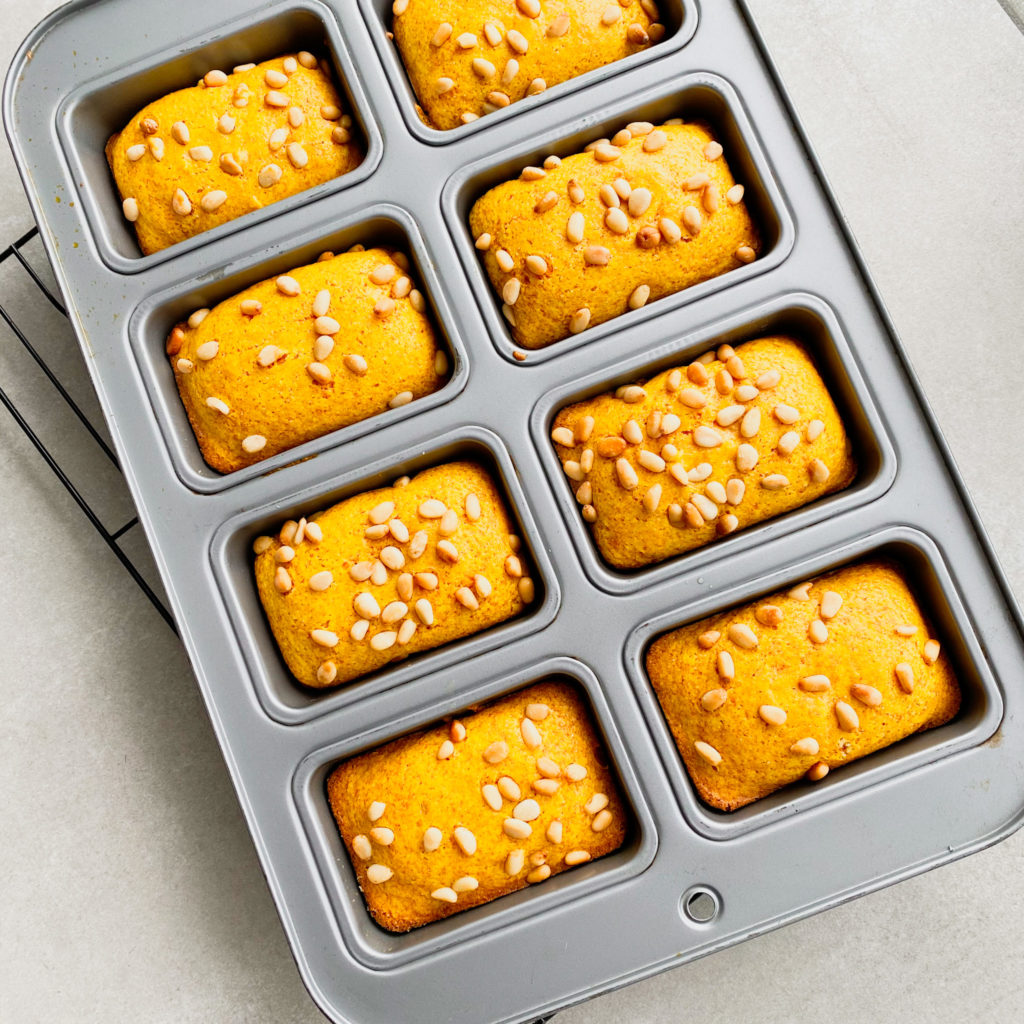 Turmeric isn't a particularly extraverted flavour, but it sure is pretty! It adds a fabulous glow to everything it touches (including your hands if you aren't careful)! Flavour-wise, it lends an earthy, mildly bitter warmth that hints of something exotic.
Sfouf is a popular Lebanese cake often served on special occasions, like birthdays and family reunions. But it's sweet, slightly exotic flavours are also perfectly suited to an afternoon tea.
Made with just a few simple ingredients (no eggs or butter), it's perfect for following a vegan diet.
(Use Semolina flour ideally, but if you don't have Semolina flour in your pantry, you can use a combination of regular flour and fine ground cornmeal.)
INGREDIENTS
1 ½ C Semolia flour (either course or fine, or a combo of both)
⅓ C Flour (all-purpose)
1 TBSP Turmeric
1 ½ tsp Baking Powder
¼ tsp Salt
½ C Canola Oil (+ ½ TBSP to grease the pan. Or you can sub the additional oil with Tahini to grease you pan and add an additional nutty flavour.)
1 C Milk (dairy – or unsweetened cashew or oat, if vegan)
1 C Sugar (white)
⅓ C Pine nuts
DIRECTIONS
Preheat your oven to 375ºF. And prep your muffin, mini-loaf or 9 x9″ baking pan with non-stick spray or oil. (OPTIONAL You use a little tahini on a paper town to grease your pan, instead of oil for an additional nutty flavour.)
Combine the dry ingredients (both types of flour, turmeric, salt and baking powder) in a large bowl, using a whisk to mix well.
In a second large bowl, mix together the wet ingredients then fold the dry ingredients into the wet. Mix well so that the batter is smooth. Pour into prepared pan and sprinkle pine nuts on top.
Bake for 20 – 25 minutes for muffins or mini-loafs or 30-35 minutes if using a single cake form.
Cool and serve.