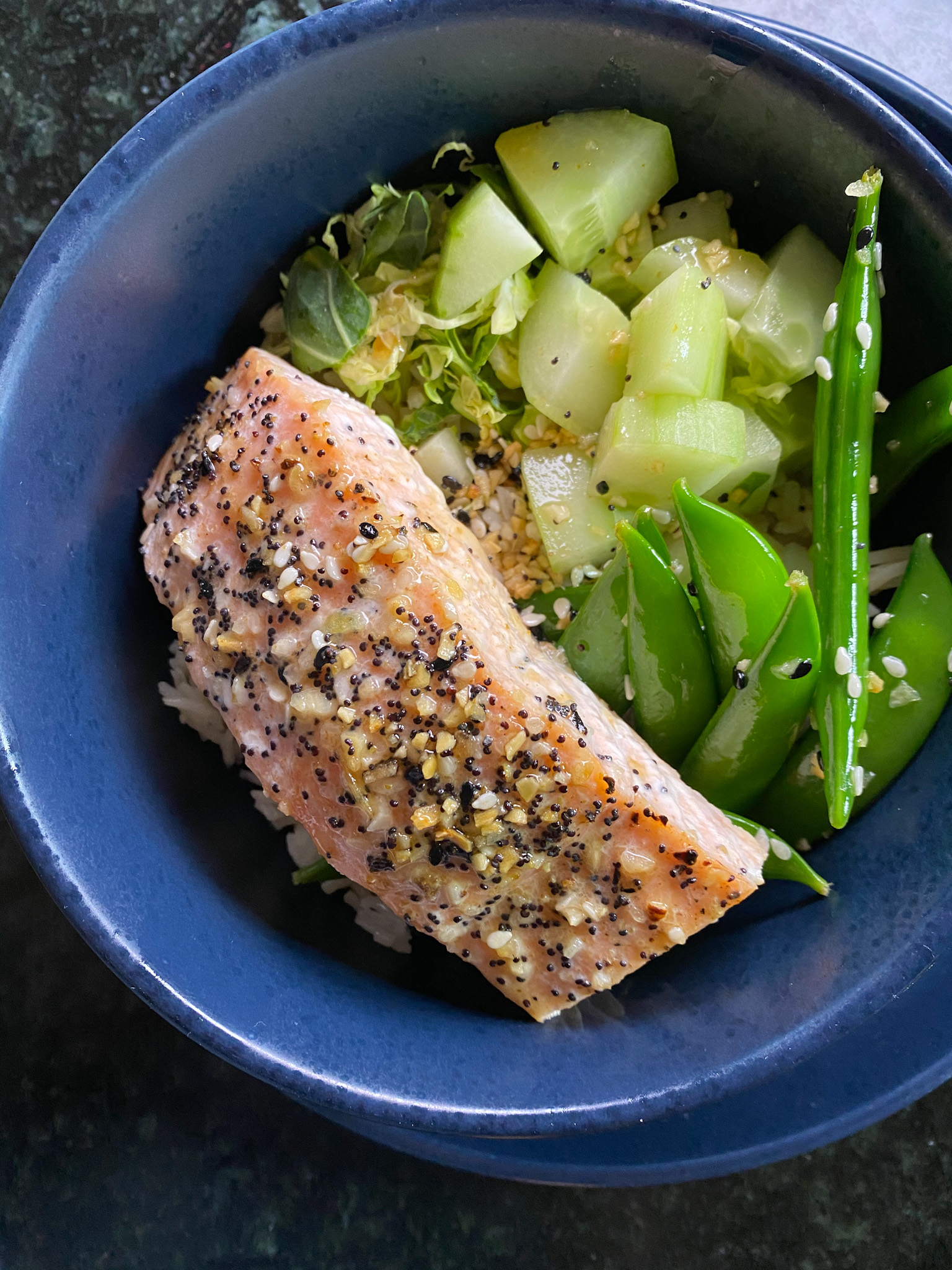 Salmon Rice Bowl with Flavomatic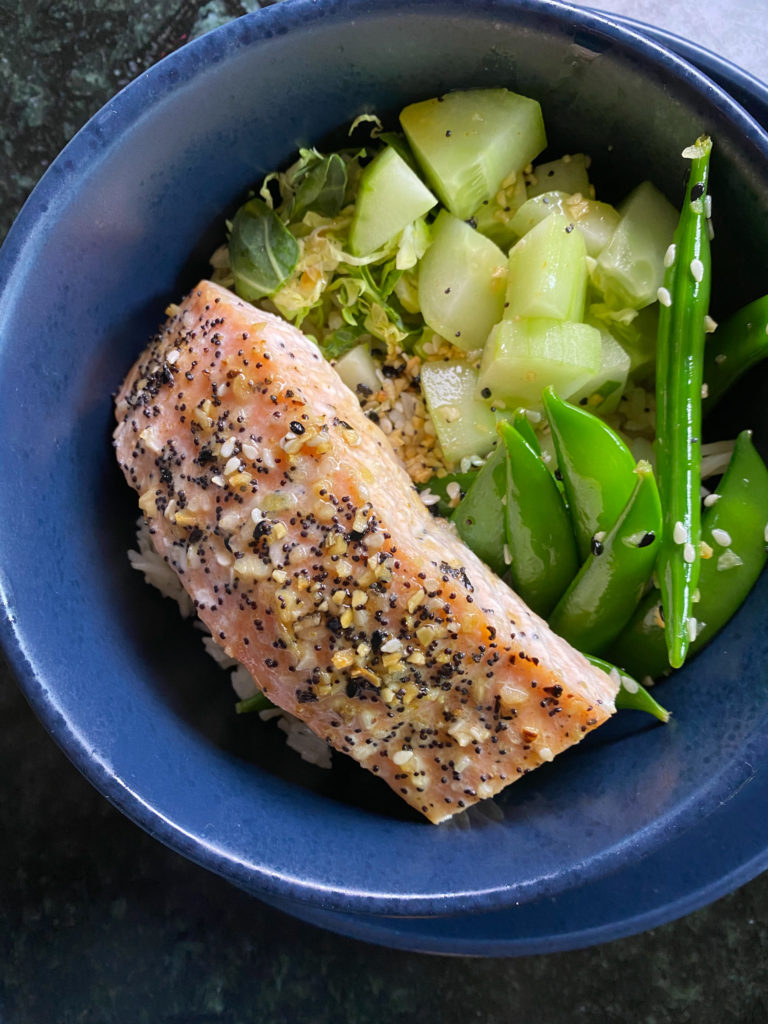 Flavomatic, with hints of garlic, onion, and sesame, combine with the sweet, tangy flavours of honey and mustard to give this salmon dish a delicious Asian flavour. 
INGREDIENTS – SALMON
2 6-8 oz Salmon filets
1 Tbsp Flavomatic
½ Tbsp Honey
½ Tbsp Dijon
½ Tbsp Cooking oil
INGREDIENTS – DRESSING
2 Tbsp Rice vinegar
1 tsp Honey
1 tsp Soya sauce
1 tsp Garlic, minced
1 tsp Flavomatic
½ tsp Sesame oil
A dash of Fish sauce
DIRECTIONS
Mix the ingredients for the dressing all together in a small bowl and let sit at room temperature while you cook the salmon.
In another small bowl, combine the honey and mustard. Rub this on the flesh sides of the salmon. Add Flavomatic to the top and sides. (Let salmon come to room temperature before cooking rather than go straight from the fridge.)
Heat a skillet or grill to medium-high and place the salmon fillets, skin-side down, to sear. Cover with a lid (if cooking on the stovetop) and reduce the heat to medium-low. Cook for 7-9 minutes, depending on thickness, to an internal temperature of 145 degrees. (135 if you like it a little less done.)
Remove from heat and let sit for 3 minutes before serving.
Serve with a mix of your favourite vegetables like cucumber, peas, beans, avocado, and broccoli on a bed of rice.
Add dressing to serve.