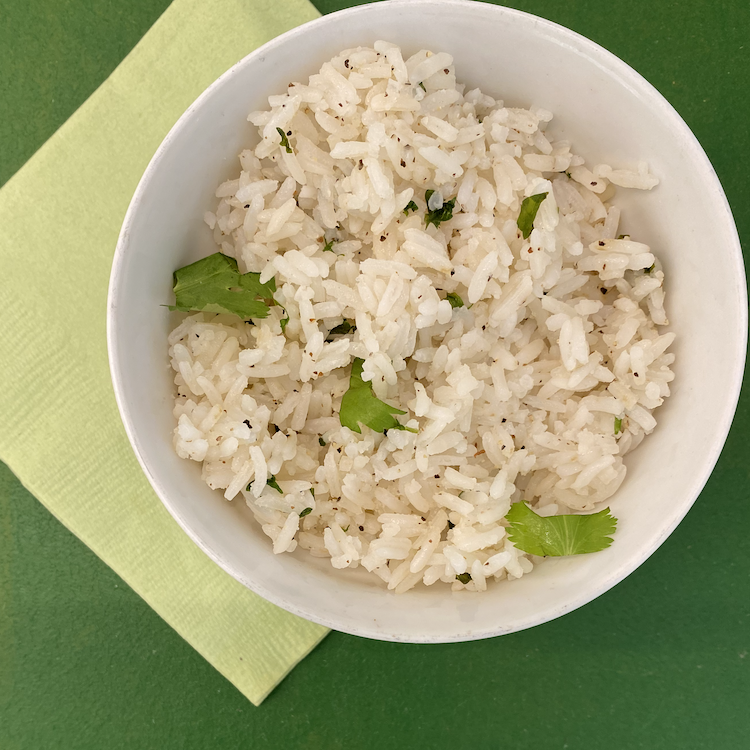 Rice with Lime Pepper & Cilantro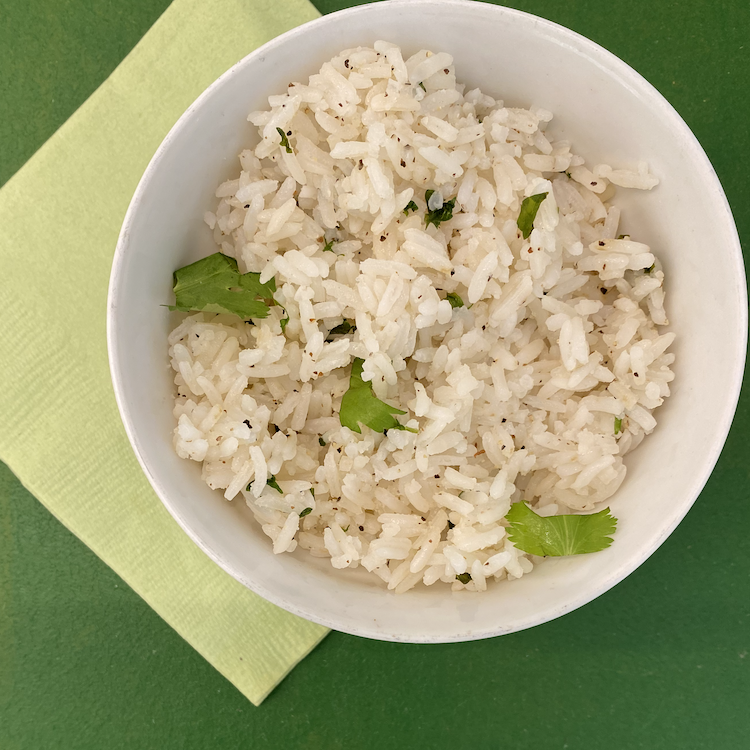 The bright flavours of lime and cilantro make this a perfect side dish for fish or chicken. And it pairs wonderfully with our Marinated Tofu recipe, too!
Serves 2
Prep time – 5 mins
Cook – 20 mins
Total – 25 mins
Ingredients
1 cup long-grain Jasmine rice (rinsed well and drained)
1 1/2 cups water
3 tsp olive oil
1 tsp Lime Pepper
1 tbsp chopped cilantro
1 small garlic clove
2 scallions, chopped finely *optional
Pinch of red chile flakes
Directions
Rinse off the rice using a sieve, place in a small pot and toast it on medium heat for 3-4 minutes.
Add 1 tsp of olive oil and Lime Pepper. Stir and then add water.
Bring water to a boil, cover and reduce to a simmer for 20 minutes. (check rice package for cooking time, as they sometimes vary.)
Remove the lid, fluff with a fork and add the garlic and scallions. Mix lightly.
Let cool and then add cilantro, red pepper flakes and remaining 2 tsp of olive oil.