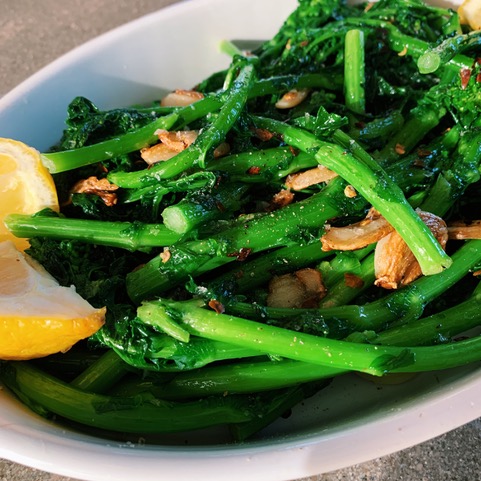 Rapini with Garlic & Crushed Chilies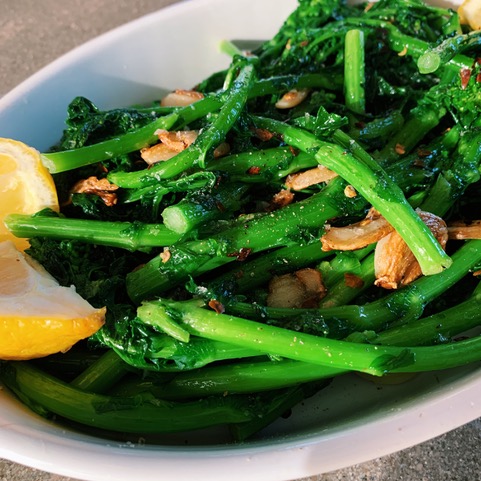 An easy, quick, healthy and delicious side dish. Rapini is kicked up a notch through the addition of zippy garlic and chili flakes. Feel free to substitute with broccolini.
Serves: 4
Time: Prep: 10 min
Ingredients
1 large bunch rapini
2 Tbsp olive oil
2 cloves of garlic, slivered
½ tsp chili flakes
½ lemon, squeezed
salt & freshly ground black pepper
Instructions
Bring a large pot of salted water to boil.
Chop off the bottom inch of the rapini stalks. Add rapini to the boiling water and blanch for about two to three minutes or until crisp-tender. Drain.
Heat olive oil in a skillet on medium high heat. Add garlic, pepper flakes and rapini. Toss together for a minute or two, reduce heat, cover pan and cook three minutes. Remove cover, season and serve.