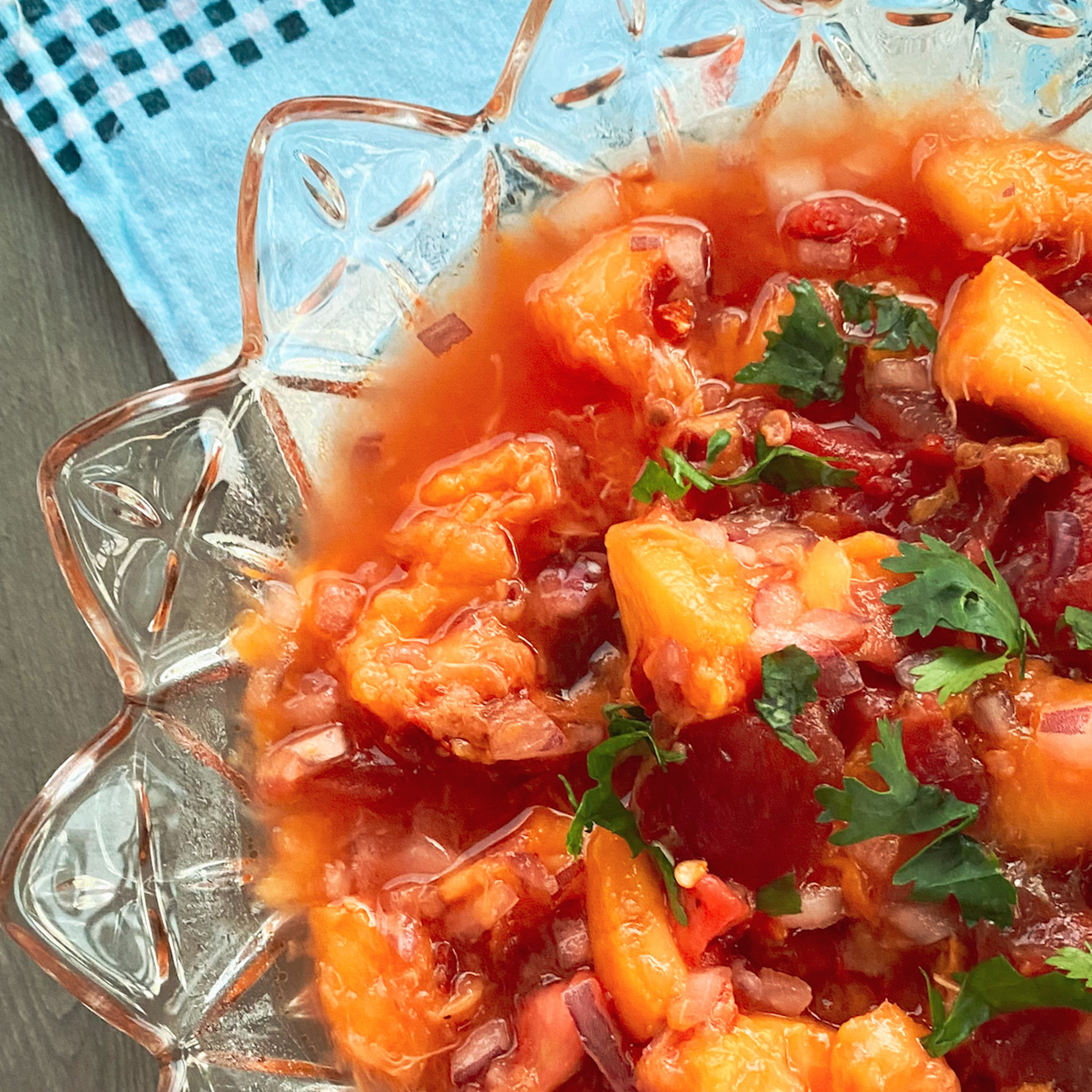 Peppy Peach Salsa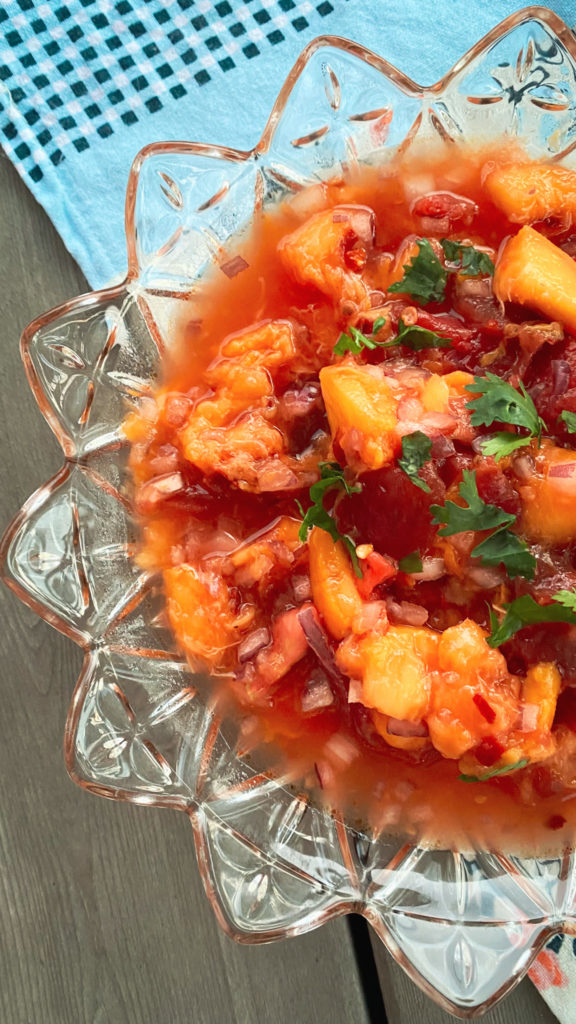 This seasonal salsa adds a spicy-sweet zing to any snack or meal. Try it with the Jerk Nachos, or throw it on top of chicken or pork tenderloin on the barbecue. It's even great with cheese and crackers at your next summer picnic!
INGREDIENTS
7 or 8 Peaches (firm but ripe), peeled, pitted and diced
3 – 5 Roma tomatoes (red), peeled, seeded and diced
1 Red Onion, chopped
3 tbsp Apple cider vinegar
1 tbsp The Gorgeous Spice Crushed Chile flakes
1 bunch Cilantro or Parsley (or both), roughly chopped
1 tsp Sugar
1 tsp Salt
Generous pinch black pepper
DIRECTIONS
Combine the peeled and pitted peaches, peeled and deseeded tomato, onion, vinegar, Gorgeous Spice crushed chile flakes, salt and pepper.
Add the cilantro just before serving.
If you prefer to leave the tomato seeds in, set the peeled, diced peaches and tomato in a strainer for 10 minutes, occasionally stirring to remove liquid.
Catch the juice, add ice and your mix of choice, and you have a tasty bevy, too!