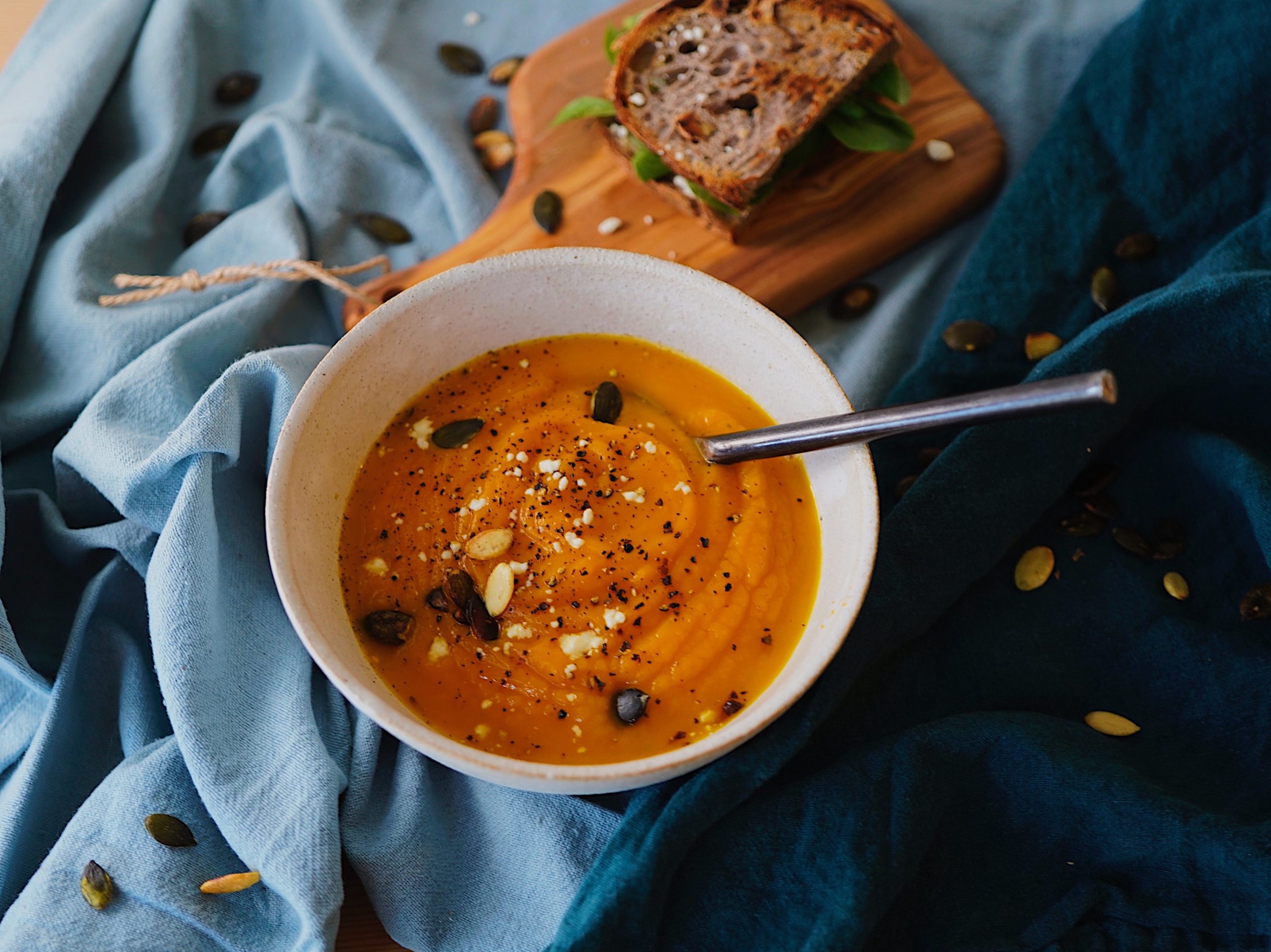 Parsnip & Carrot Soup
The slightly sweet, warm flavours of root vegetables combine to make this soup into a healthy but hearty lunch or appetizer.
Add a bit of water if the consistancy is too think, or if you are rewarming it.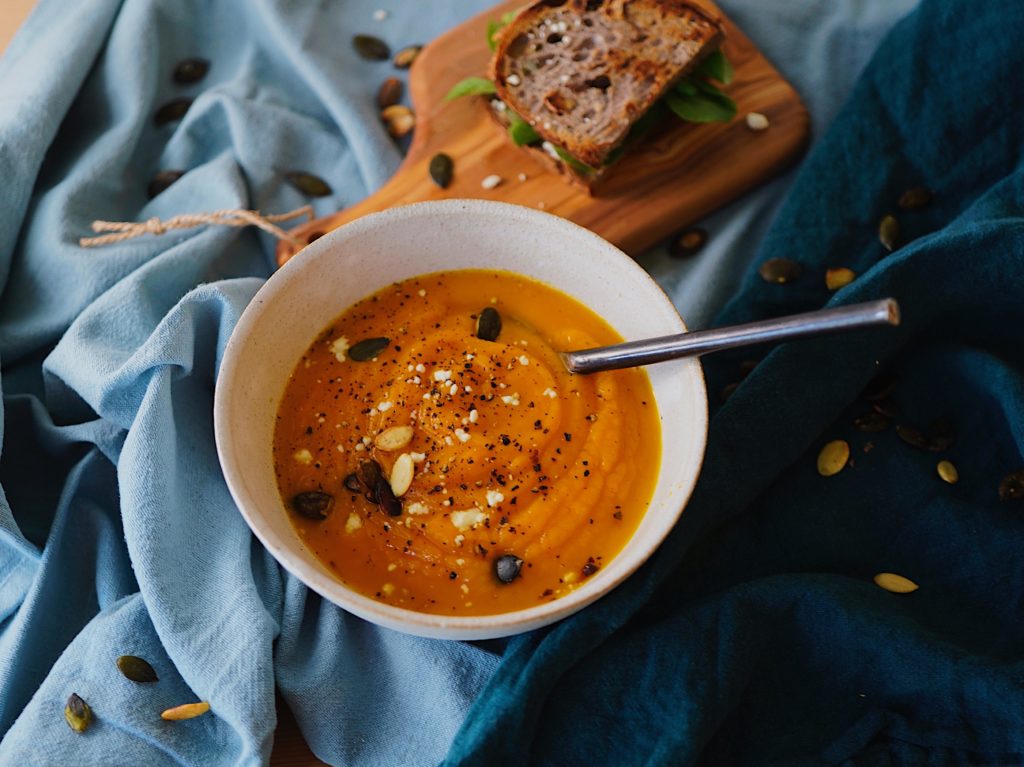 INGREDIENTS
1 Tbsp Olive Oil
1 Cups Spanish Onion
1 Cups Celery
3 Cups Parsnip (chopped)
2 Cups Carrot (chopped)
900 ml Vegetable Broth
½ tsp Cinnamon
½ Tbsp Balsamic vinegar
2 Tbsp Cup Pumpkin Seeds, Toasted
Salt and pepper to taste
DIRECTIONS
Heat oil and cook the onion and celery until slightly translucent. (8-10 minutes).
Add the cinnamon and balsamic vinegar, and stir to evenly distribute spice.
Add parsnips, carrots, and broth. Simmer until veggies are tender (appx 45 min.)
Toast pumpkin seeds gently in a small frying pan. Stirring regularly so as to not burn.
Pour soup into a blender (or use immersion blender) and puree. Season with salt and pepper.
To serve, garnish with toasted pumpkin seeds and a dusting of cinnamon.