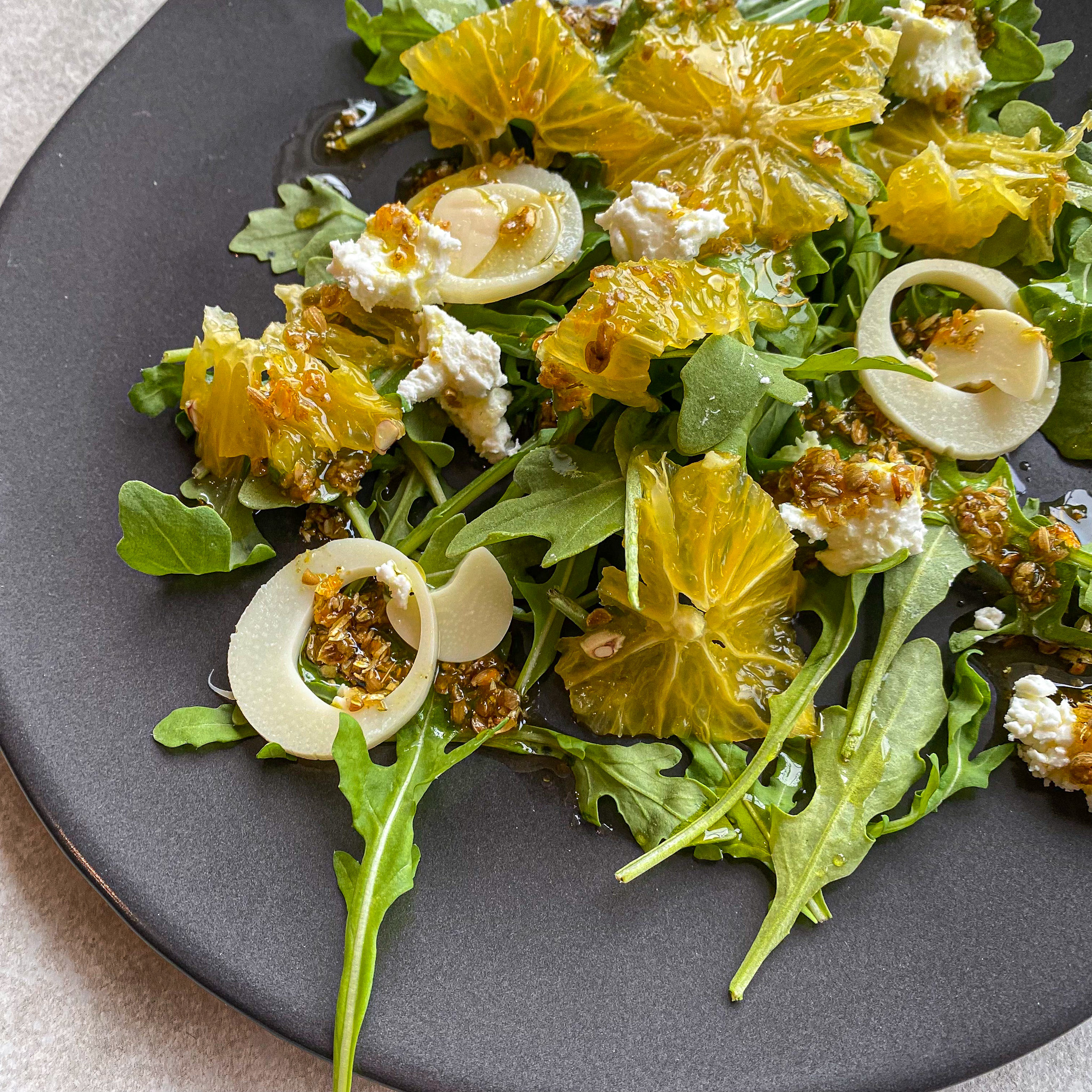 Orange & Coriander Seed Dressing
Floral and nutty and fruity, all together at last! This makes a lovely salad dressing to serve with your favourite lettuces, soft cheese (like fresh mozzarella or goat's cheese) and a piece of bread. But it's also delightful to alternate olive oil and balsamic vinegar as a dip for bread.
INGREDIENTS
3 TBSP Olive Oil
1 TBSP Coriander Seed, lightly toasted and crushed in a pestle and mortar
1 1/2 TBSP Orange Juice and Zest from one small Orange
2 tsp Sherry Vinegar (or sweet white wine vinegar)
½ TBSP Honey
a pinch of Salt
1 tsp of Mint, fresh/ chiffonade cut *Optional
DIRECTIONS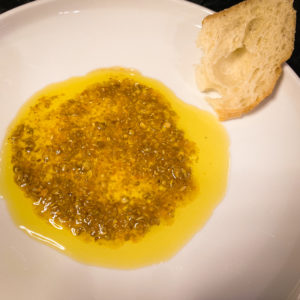 Combine all the ingredients except the mint (if using) and whisk together well.
Use as a salad dressing with lettuces, bits of orange, heart of palm and soft cheese. Or serve on a plate alongside fresh bread.
ALTERNATE OPTION
Replace the olive oil with butter, double the honey and omit the vinegar. Top with toasted almonds as a butter board.