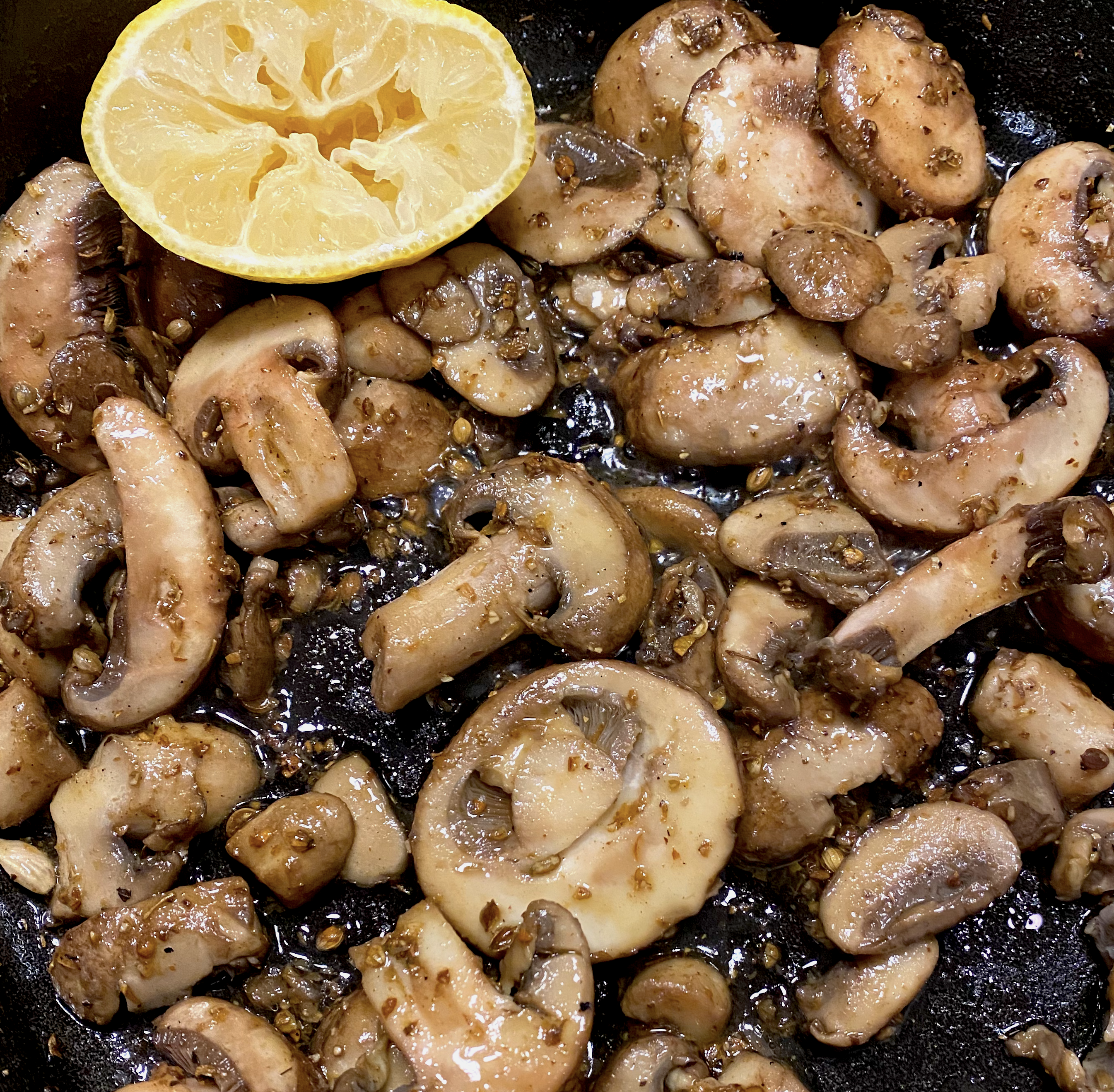 Mushrooms with White Wine & Coriander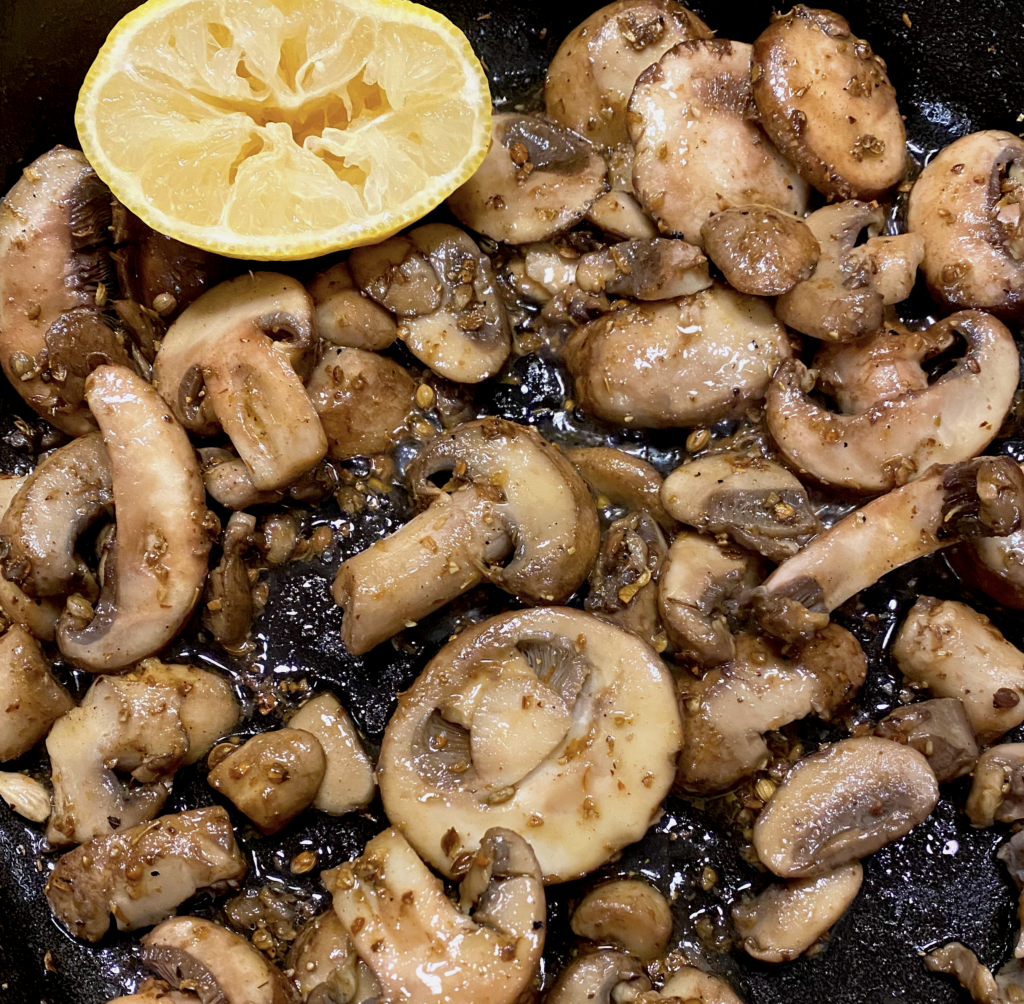 Coriander is so delicious combined with mushrooms! This recipe is tasty as a side-dish with meats like chicken or steak, in a rice bowl with spinach or served on toast.
INGREDIENTS
3 ½ Tbsp of Olive oil
1 Tbsp Coriander seed (lightly toasted, and crushed)
¼ tsp salt
Fresh ground Pepper to taste
454 g (1 lb) of mushrooms, cleaned and cut into pieces (cremini, white, or button all work well!)
¼ cup white wine (or lemon juice)
DIRECTIONS
Clean and prep the mushrooms.
In a bowl combine olive oil, coriander and salt.
Toss mushrooms in oil mixture.
Sauté on medium heat for 10 – 12 minutes.
Add white wine, and simmer for 2 minutes.
Season with pepper and serve warm.