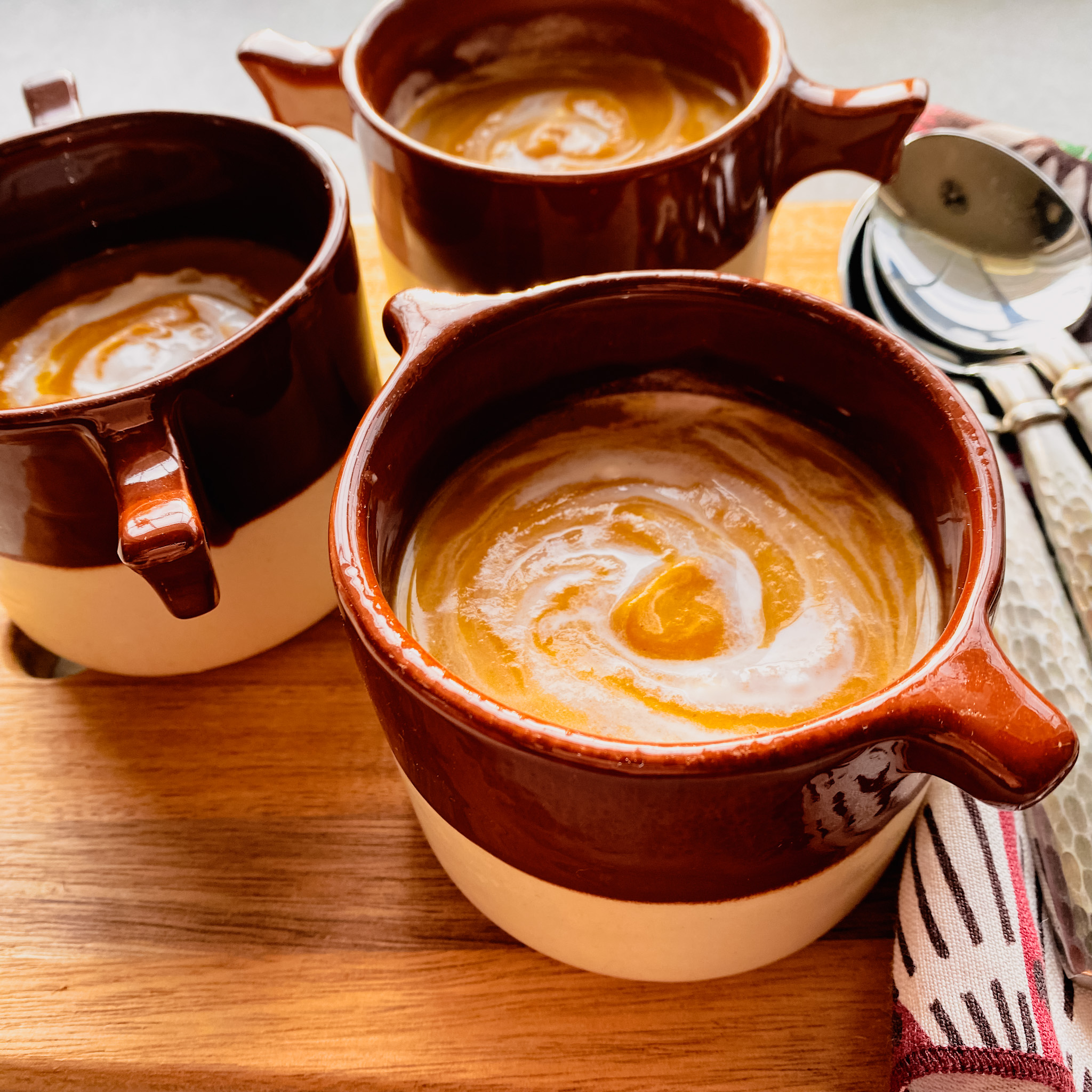 Lucky Sweet Potato Soup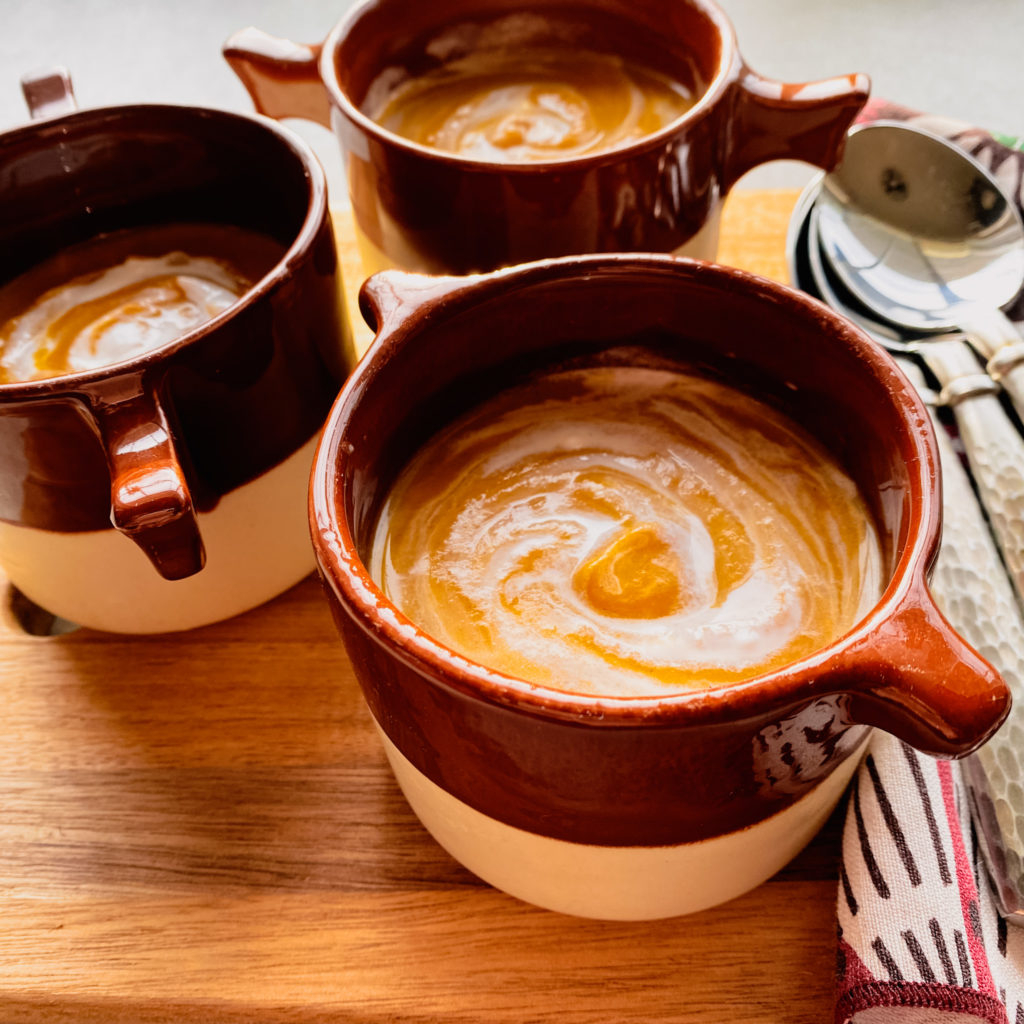 If you are a fan of fall foods, this Lucky Spiced sweet potato soup is a must-have on chilly autumn afternoons. Roasting the sweet potatoes and carrots beforehand gives it a naturally sweet flavour. Serve with a swizzle of cream or for a vegan option try toasted or candied pepitas.
INGREDIENTS
4 Sweet Potatoes, medium-size, peeled and cut into pieces
2 Carrots, medium-size, peeled and cut into pieces
1 Onion, sliced and chopped
1 ½ Tbsp Olive Oil
2 cloves of Garlic, minced
900 g Vegetable broth
1-2 Cups of Water
2 tsp Lucky
¼ tsp Crushed Chilies *Optional
Salt and pepper to taste.
Serve with a dollop of sour cream, yogurt, candied or toasted pepitas.
DIRECTIONS
Heat the oven to 375 degrees and line a pan with parchment paper, foil or a reusable silicone matt. (If you are in a rush, you can skip roasting the veggies first, and cook it all together in a pot. Roasting adds a bit more sweetness, but either way this soup is delicious!)
In a large bowl toss the sweet potatoes, carrots and onions in olive oil, Lucky Spice and garlic. Roast for 20-25 minutes.
Transfer the roasted veg to a large, thick-bottomed pot on medium heat, or Instant Pot. Add broth and crushed chillies, if using. Simmer for 10 minutes.
Purée the soup using an immersion blender (or cool and use a standing blender). Add water until you have the desired consistency. (Depending on the size of sweet potatoes, it can be too thick.)
Add salt and pepper to taste, and serve hot with a drizzle of yogurt, a dollop of sour cream or toasted pepitas.