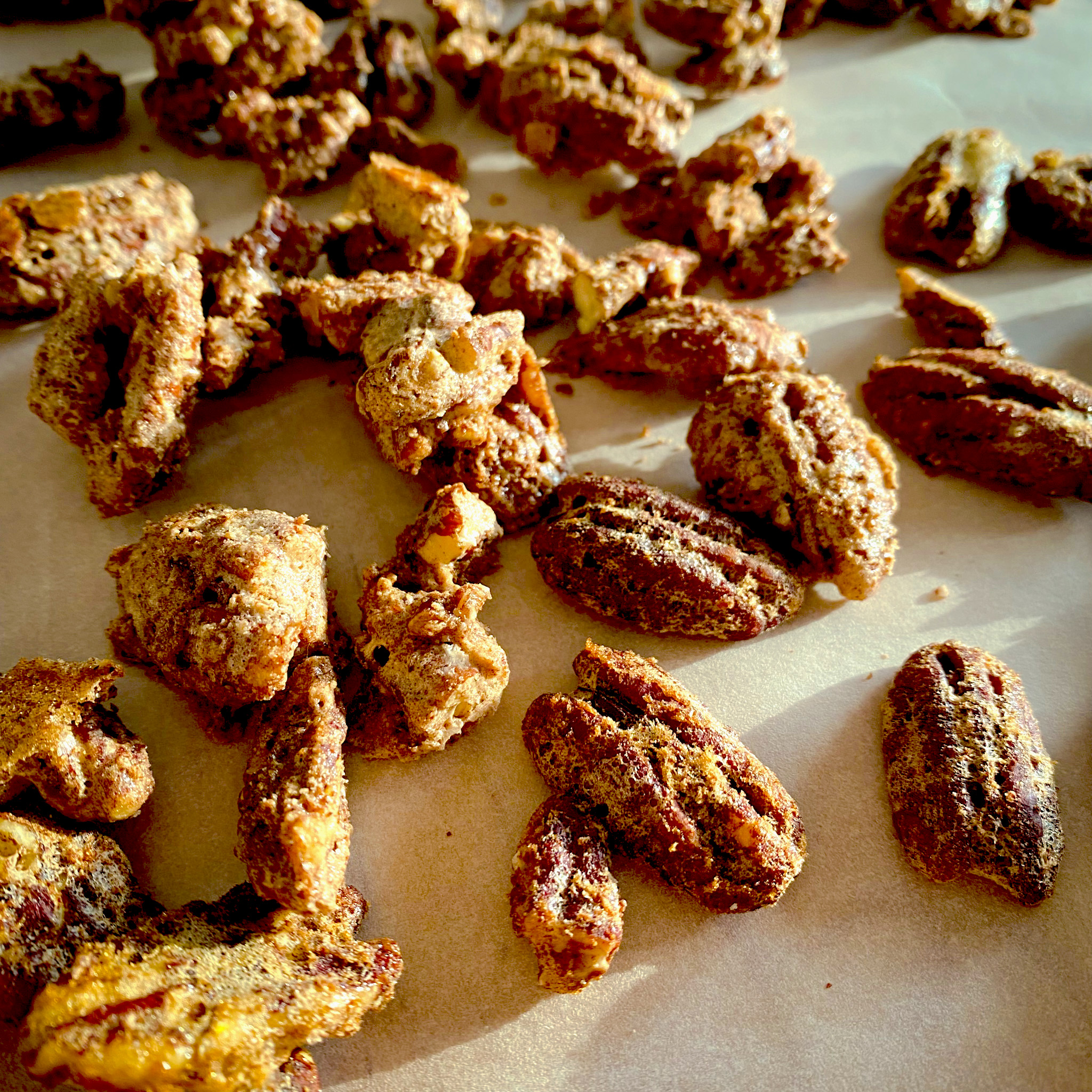 Lucky Spiced Pecans
If you like pecans, then this treat is for you! Baked with Lucky Spice, a bit of sugar and a hint of salt these pecans are a great snack or a tasty addition to a salad. (You can also add a bit more cayenne if you like a bit of heat.) And put into a nice jar with a ribbon added, these nuts are a lovely homemade hostess gift, too.
INGREDIENTS
3 Cups of Pecans, raw and unsalted /halves are better than pieces
1 Egg White, lightly whipped (either by hand or in a mixer)
2 tsp Water, luke warm
½ Cup Sugar
2 ¼ tsp Lucky Spice
½ tsp Salt
Pinch of Cayenne *OPTIONAL
DIRECTIONS
Pre-heat your oven to 325 degrees and prep a baking sheet with foil and cooking spray or a smidge of butter/oil to prevent sticking.
In a medium sized bowl combine the sugar, Lucky Spice, salt and cayenne, if using. Set aside.
Whisk the egg white and add the water, then toss the pecans to coat.
Toss the nuts in the sugar mixture and spread out evenly on the baking sheet.
Bake for 12-15 minutes and then turn. Bake for an additional 15 minutes. Remove from the oven and allow to cool before eating.