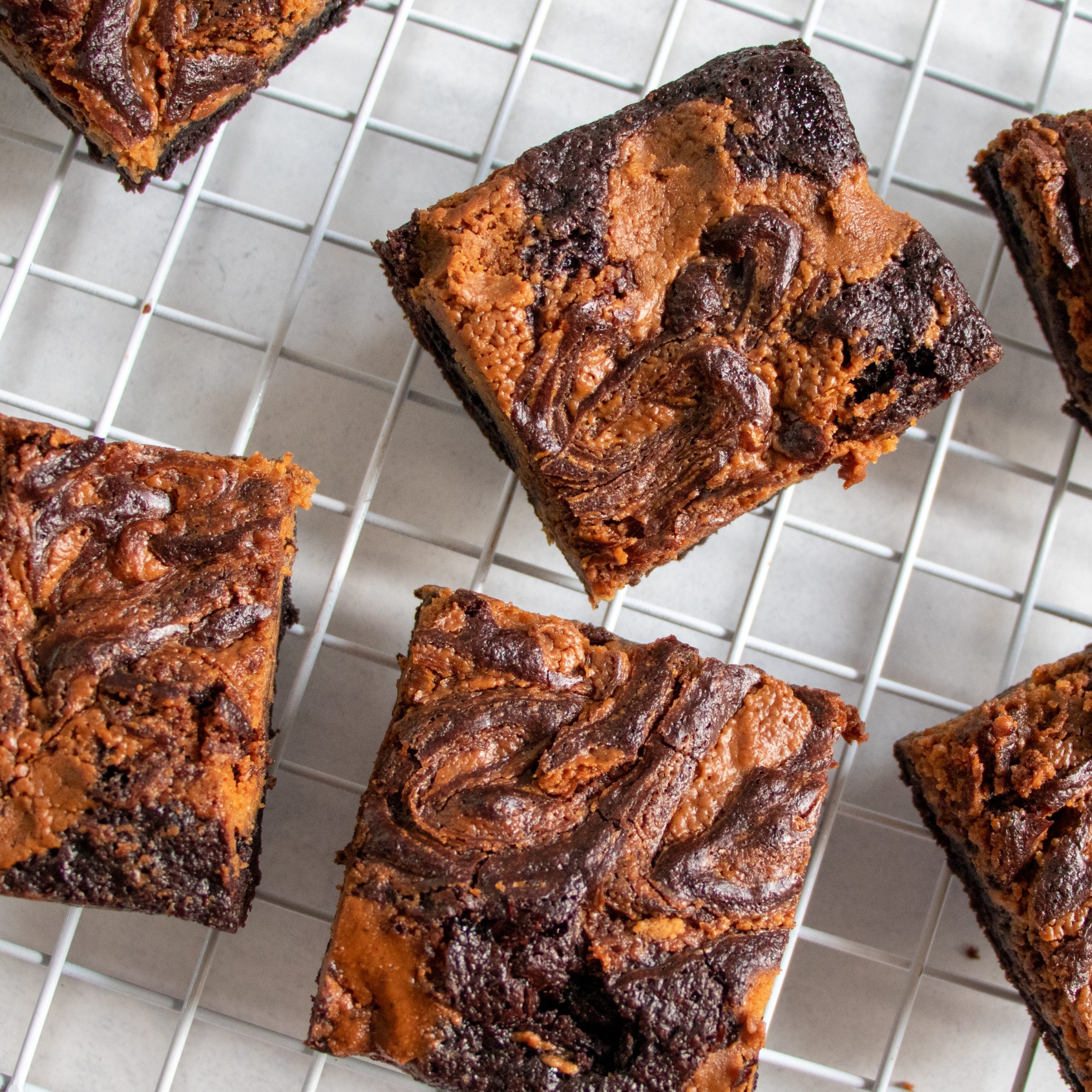 Lucky Pumpkin Brownies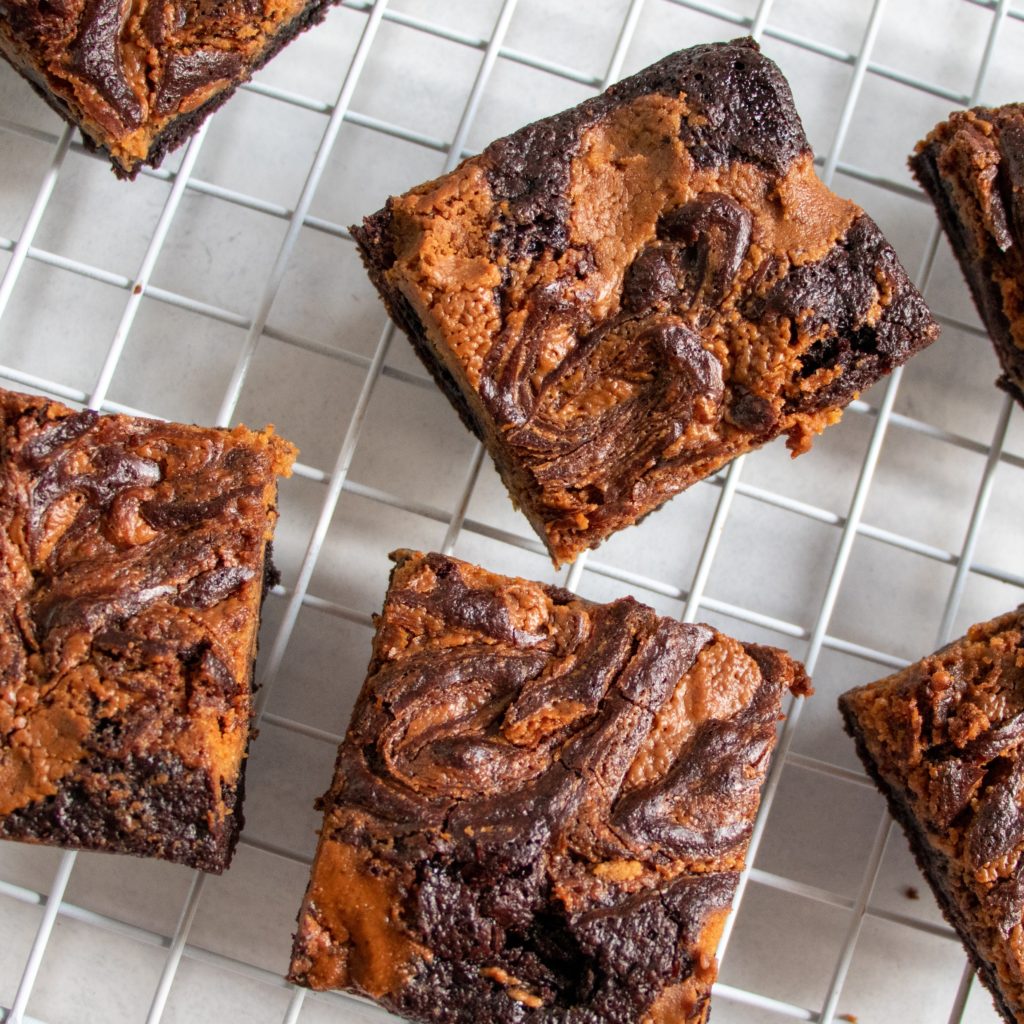 Want to try a new twist on an old favourite? This is just the thing!
These delicious Lucky Pumpkin Brownies are quite the treat!
Perfect on their own, or served warmed with ice cream. YUM!!
(The warm spices seem even better the next day!)
PREP TIME 10 minutes
BAKE TIME 48 minutes
INGREDIENTS
¾ C ALl Purpose Flour
½ tsp Baking Powder
½ Salt
¾ C Butter (melted)
1 C White Sugar
⅓ C Brown Sugar
2 tsp Vanilla Extract
3 Eggs
⅓ C Cocoa Powder (Sifted, to remove any lumpy bits)
⅓ C Semi-Sweet Chocolate Chips
¾ C Pumpkin Puree
2 ½ tsp Lucky Spice
1/2 C Walnuts (optional)
INSTRUCTIONS
Pre-heat oven to 350 degrees
Grease a square baking pan (8″ x 8″)
Stir flour, baking powder, salt, cocoa and Lucky Spice together in one bowl.
In a second (larger) bowl, mix melted butter, both sugars and vanilla.
Once well combined, add eggs one at a time.
Add pumpkin puree, chocolate chips and walnuts (if using)
Add the dry ingredients (flour, baking powder etc.) to the butter, sugar, and pumpkin mixture. Combine well, without over stirring.
Bake for 45 – 50 min. Remove from Oven and cool on a rack.