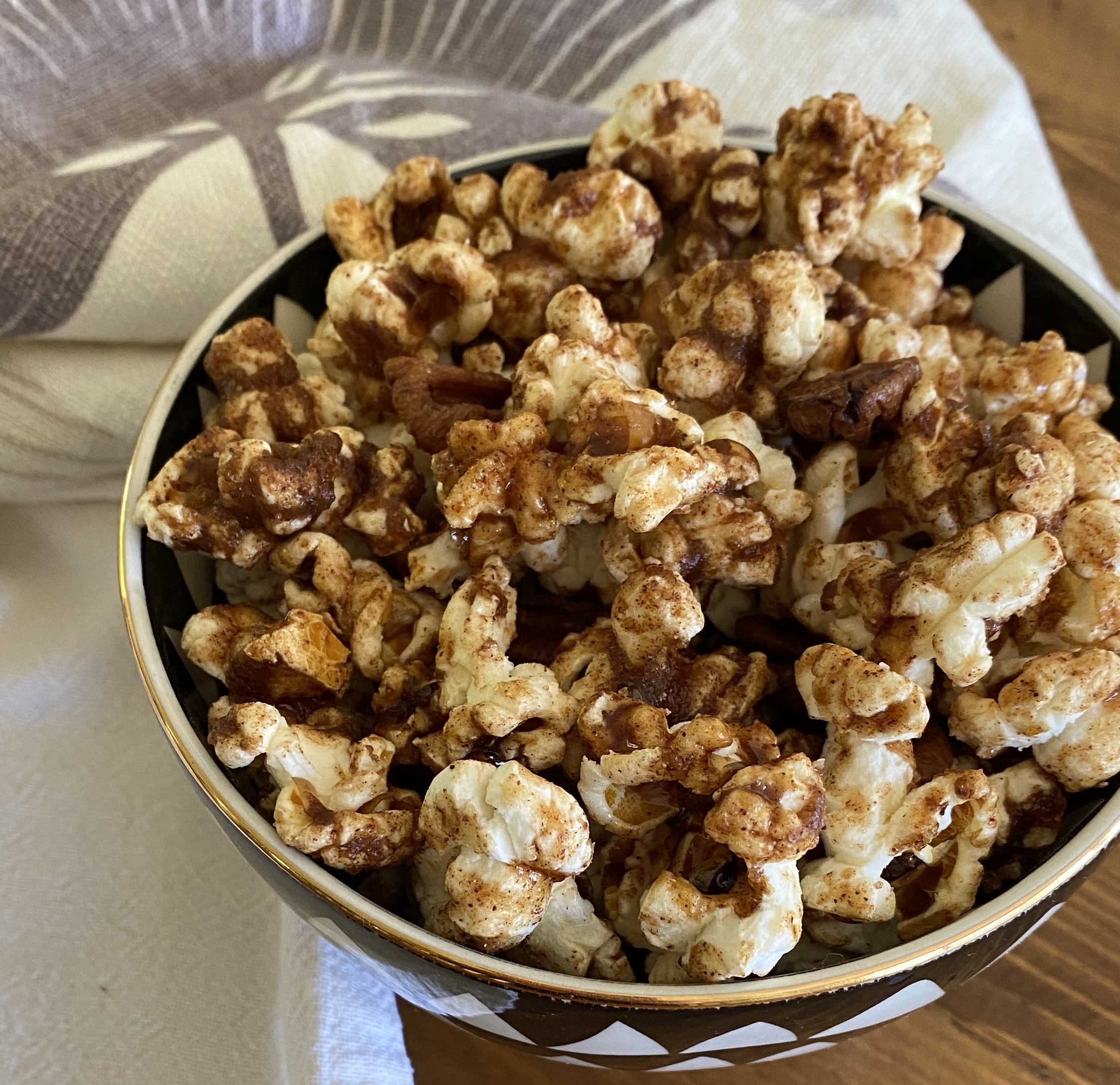 Lucky Maple Popcorn
Did you know that October is popcorn month?! With our love of popcorn, we think that is cause for a celebration.
Lucky spice with its hit of heat makes for a slightly addictive combination with maple syrup. We think you will love it!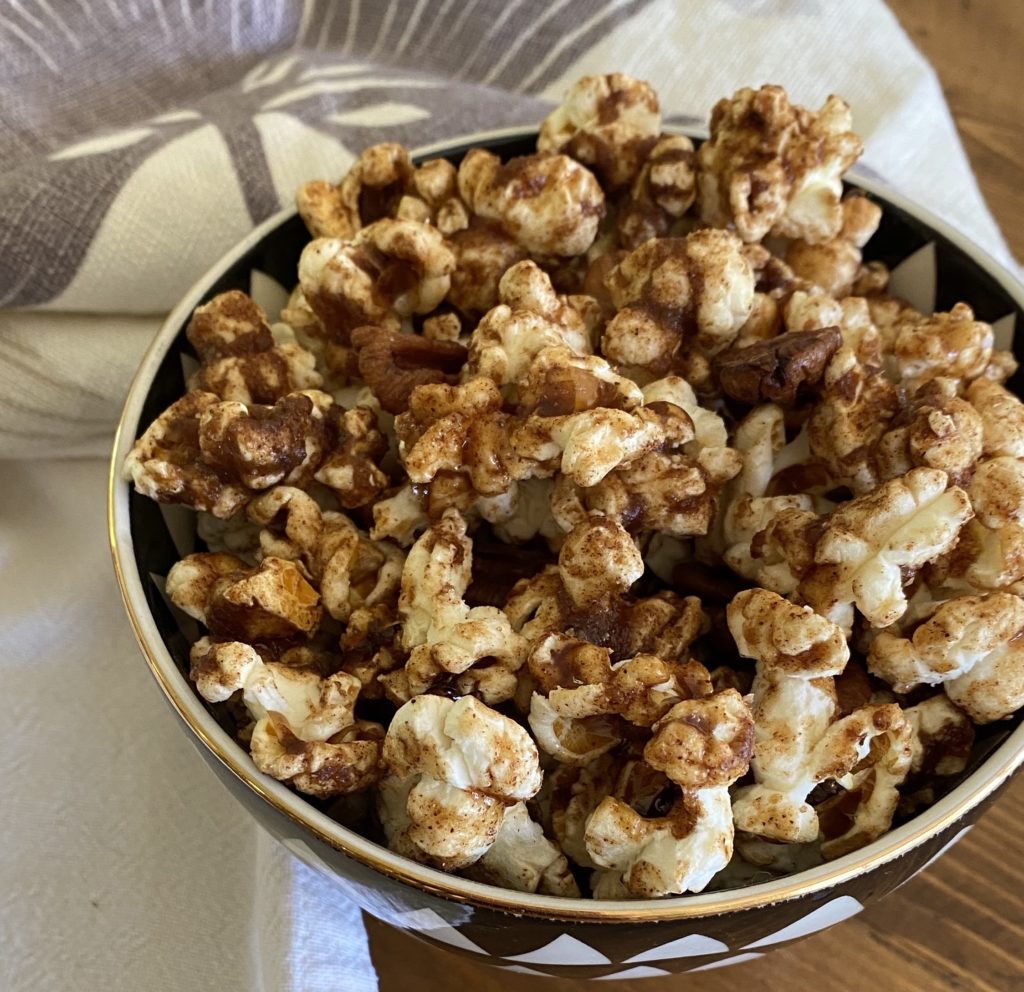 INGREDIENTS
1/3 Cup Oil (either vegetable or avocado oil)
3/4 Cup Uncooked popcorn kernels
2 tsp Lucky Spice
½ Cup Butter
⅓ Cup White Sugar
⅓ Cup Maple Syrup
1/2 tsp salt
*Optional ½ Cup Pecans (chopped up well to nearly a crumble)
Warm oven to 250º.
On the stovetop, using a 4-quart pot (with a lid) heat the oil for the popcorn to medium-high heat.
Add popcorn and cover with the lid.  Once the popping starts to slow down, remove the pot from the heat.
Empty popcorn into a large bowl
While popcorn is popping, in a small saucepan, add butter, sugar, maple syrup, salt and Lucky Spice. Bring to a boil, then let simmer on low heat for 2-3 minutes.
Drizzle butter and maple syrup mixture over popped corn and toss as if it were a salad to coat popcorn evenly. * Optional – Sprinkle nuts over the top and toss some more.
Spread coated popcorn on a baking sheet and bake for 15 minutes.
Turn the oven heat off and allow the popcorn to cool in the oven for 20 minutes.