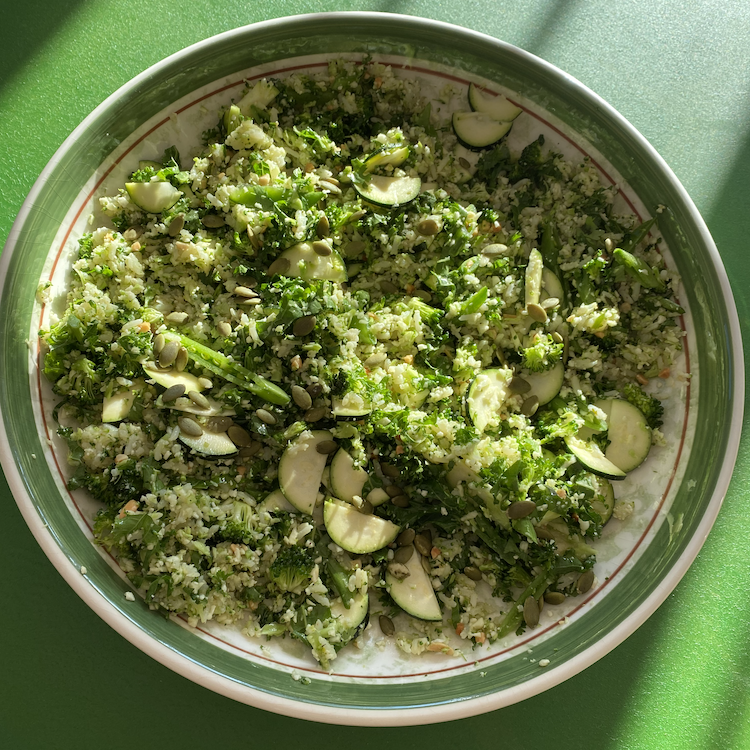 Low Carb Rice Salad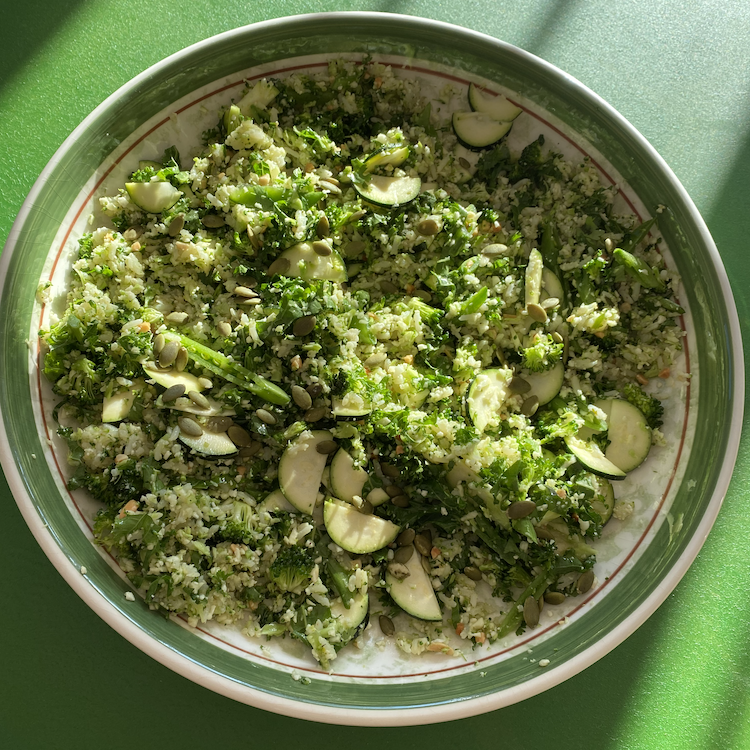 We love having a big bowl of this on the go all summer long. It's the perfect addition to so many meals. It's great as the basis of a bowl, together with fish or chicken. It's wonderful in spring rolls or wraps. And it's tasty just as is, as a side dish, too. You can be flexible with the ingredients depending on what vegetables are in season. Once you have the three main ingredients (equal portions of rice, broccoli and cauliflower) you can add peas (or snap peas), spring onions, asparagus, arugula, carrots, zucchini – you name it!
Prep time 15-20 min
Ingredients – Salad
1 cup broccoli, chopped finely in a food processor
1 cup cauliflower, chopped finely in a food processor
1 cup cooked rice, chilled or room temperature
½ – 1 cup other vegetables (mix of your favourites)
Ingredients – Dressing
4 Tbsp olive oil
1 Tbsp lime juice, fresh squeezed, ideally
1 ½ tsp The Spice Who Loved Me
½ tsp DSF Mustard powder
¼ tsp salt
Directions
Mix the ingredients of the salad dressing together in a bowl and whisk well.
Mix the salad ingredients together. Add the dressing and toss.
Serve immediately or refrigerate.