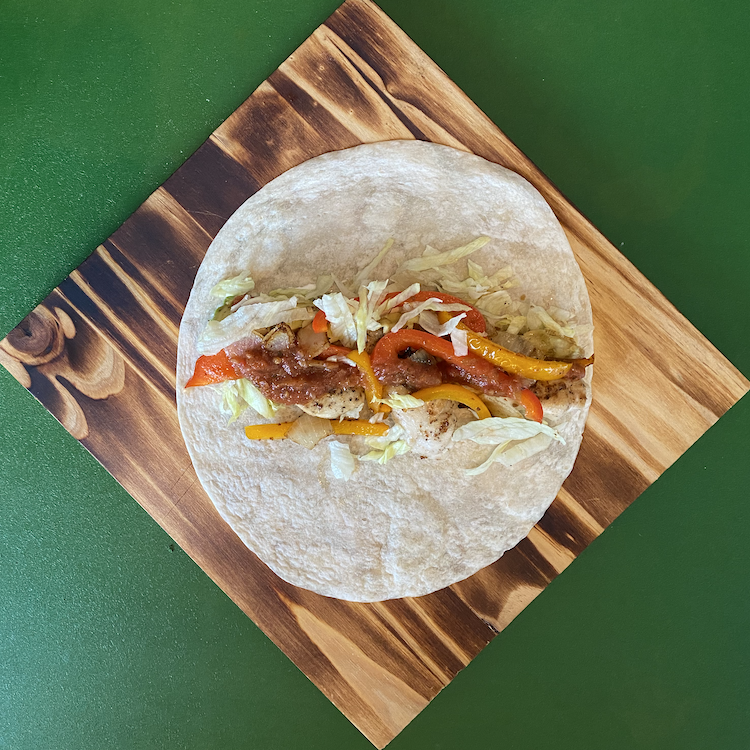 Lime Pepper Chicken Fajitas
This is a colourful dinner, ideal for a crowd or to have as left-overs.
Plus, it's a sheet-pan recipe, making clean-up quick and easy!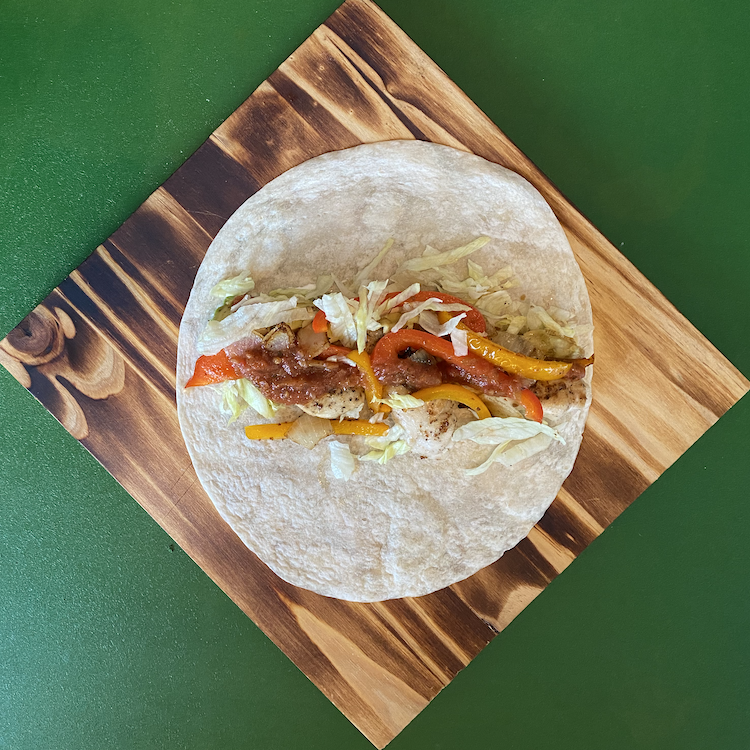 Prep time 25 (10 minutes active)
Cook time 15 min
Total 35 min
Ingredients – Marinade + Veggies
2 Tbsp olive
1 tsp lime juice, fresh squeezed
½ onion, cut into slices
1 red pepper, seeds removed, sliced thinly
1 orange pepper, seeds removed, sliced thinly
1 tsp Lime Pepper
1 tsp honey
1 tsp cumin, ground
½ tsp Smoked Paprika
1 clove garlic
1 Tbsp cillatro, chopped *optional
1 pinch red pepper flakes (or ground chile works, too – adjust according to your heat preference.)
Ingredients – Chicken
2 chicken breasts, sliced into strips
⅓ cup flour
1 ½ tsp lime pepper
Ingredients -Assembly
Fajitas
Avocado
Sour Cream
Cheese (TexMex Mix, shredded Chedder or cotija, if available)
Fresh cilantro
Lettuce
Directions
Preheat the oven to 425 degrees (F) and prep a baking sheet with foil and cooking spray/oil.
In a large bowl combine ingredients of marinade. Whisk together and add veggies – let stand for 20-30 min.
Separately, mix flour and Lime Pepper on a plate, and dredge the chicken.
Place everything on the baking sheet together, and bake for 15 – 18 minutes, turning everything at the halfway point to prevent burning.
Assemble Fajitas! Serve with peppers and onions, add avocado, Lettuce, cotija cheese (or shredded taco cheese mix), fresh cilantro and sour cream.