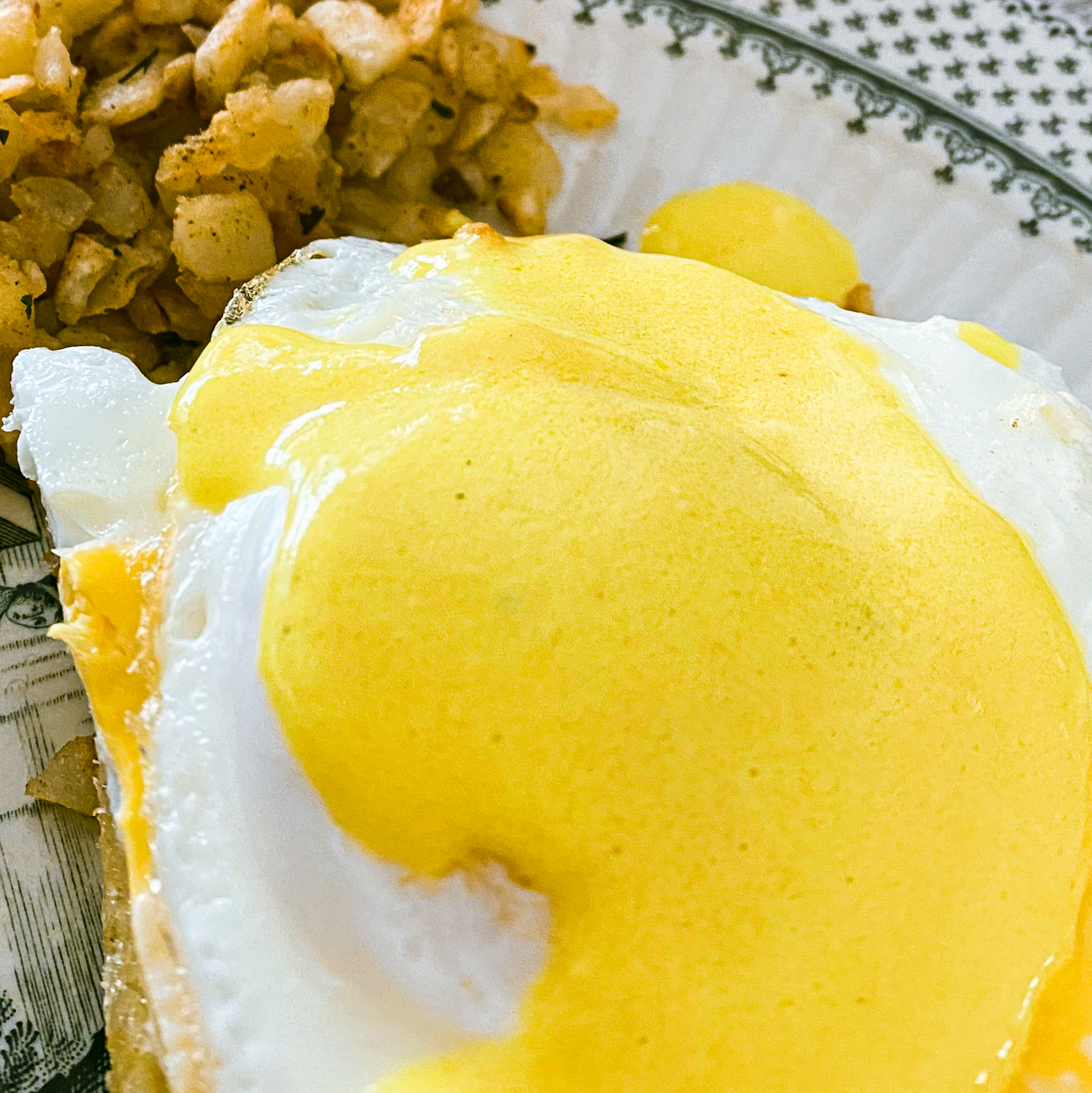 Lemony Hollandaise Sauce
Sometimes adding a dash of Turmeric bumps up the vibrance of colour, and that alone is enough. This light, lemony riff on a Hollandaise sauce is a household favourite and uses the whole egg rather than just the yolks. Zhuzh up your eggs, veggies (it's divine on asparagus) and fish.
Or use this recipe as a lemony alternative base to a simple Carbonara.
INGREDIENTS
2 Eggs
1 tsp Salt
1 tsp Turmeric
2 Tbsp Lemon juice, freshly squeezed
½ Cup Butter, room temperature
½ Cup Water, boiling hot
Black pepper, fresh ground, to taste
DIRECTIONS
Break eggs into a blender or food processor and add salt, turmeric, and lemon juice. Blend for 1 minute, then add butter and continue to blend on high speed for 30 seconds.
Add hot water gradually, still blending (reduce heat to avoid splashes).
Pour sauce into a heavy-bottomed saucepan or double-boiler on very low heat. Stir constantly until sauce starts to thicken then remove from heat. (Do not allow the sauce to boil.)
Keeps well in the fridge for 2-3 days and warms up well either on the stovetop or in the microwave.