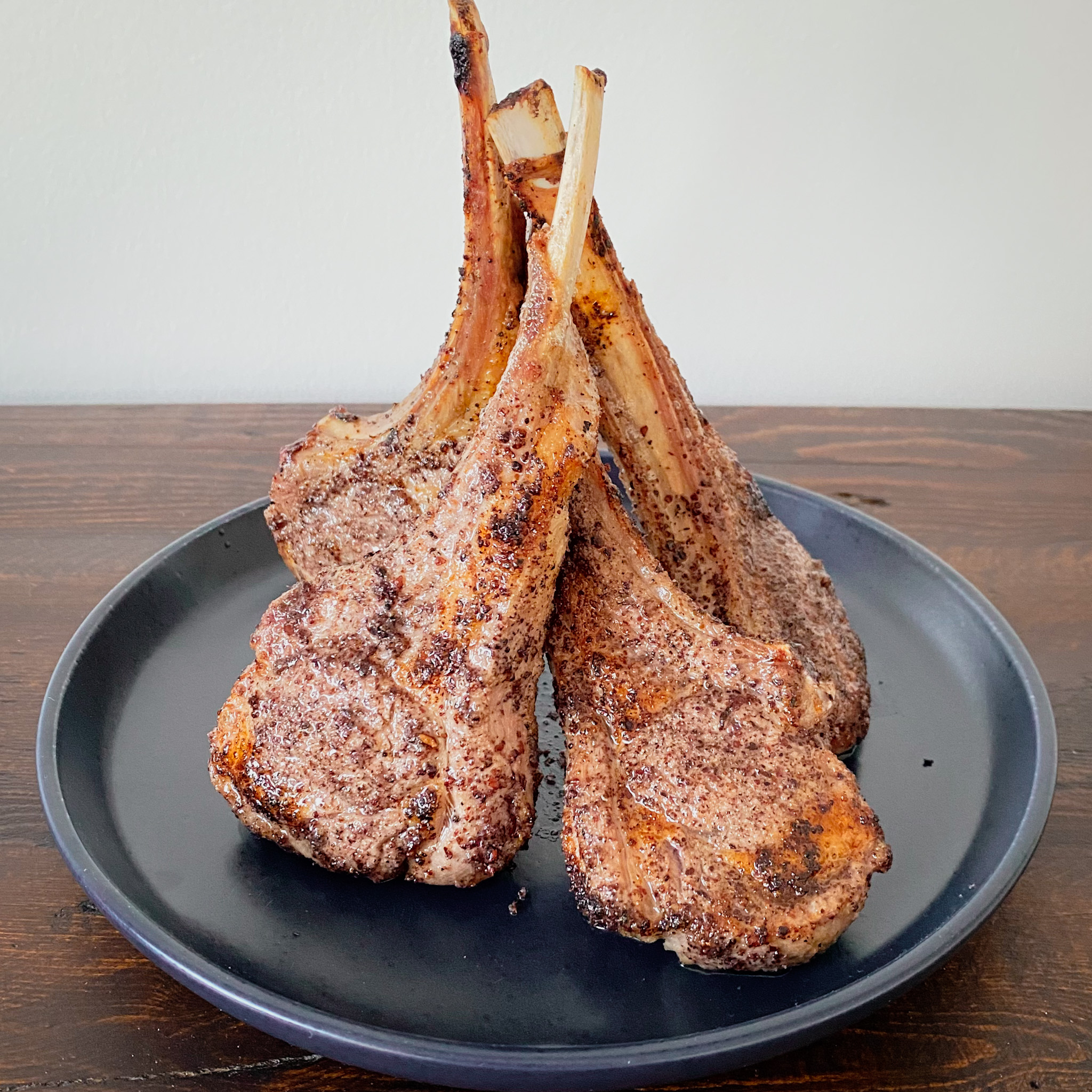 Lamb 'Lollipops' with Sumac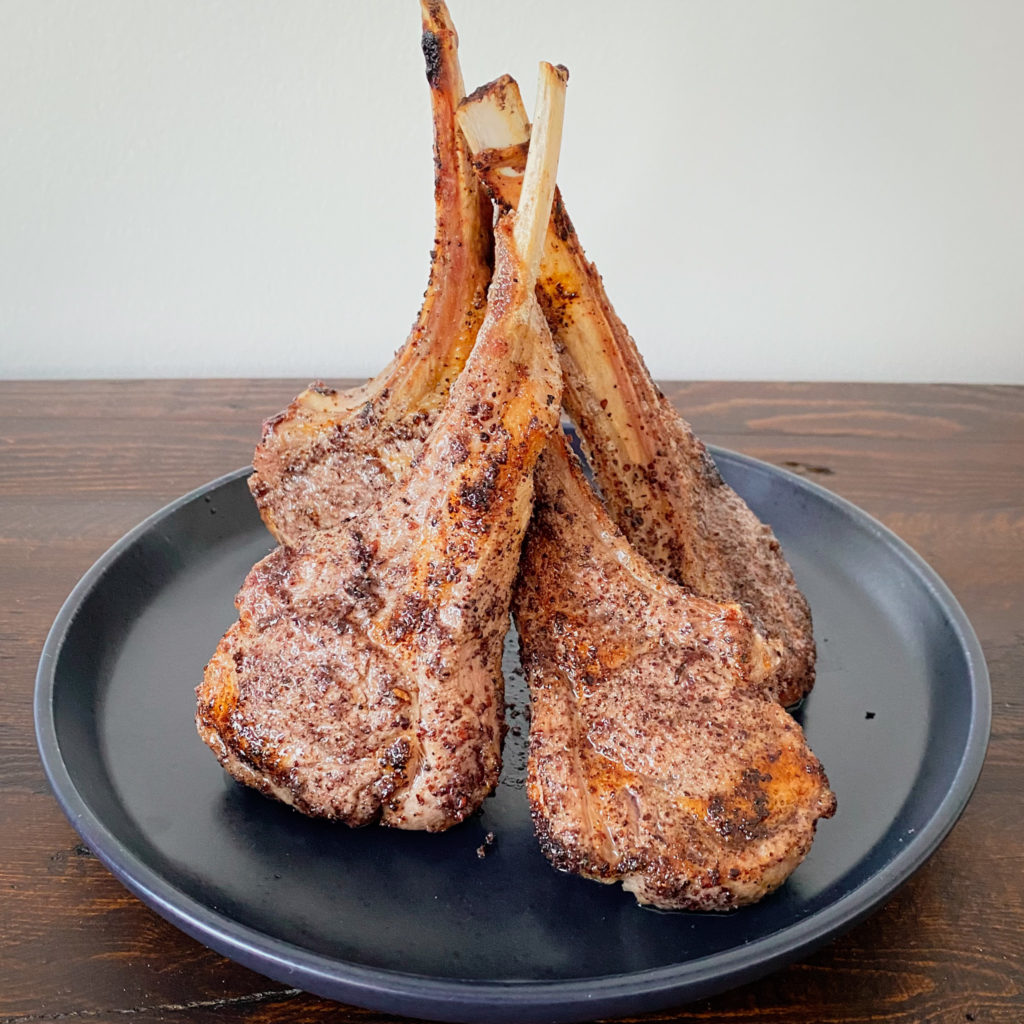 Sumac and lamb are perfect flavour companions.  This dish comes together in minutes. Literally! Pair it with some minted mushy peas for a traditional spring feast.
Sometimes a butcher will pre-pack lamb 'lollipops', but if that's difficult to find, as your butcher to pre-cut it for you. Or try your hand at 'Frenching' (video demo here), and then cut into individual pieces.
Serves 4 (with 2 pieces per person)
INGREDIENTS
1 Rack of Lamb (prepped as 8 Lollipops)
1 Tbsp Sumac
1 tsp Onion powder
1 tsp Garlic powder
2 Tbsp Mint, fresh, chopped
DIRECTIONS
Combine the onion and garlic powder with the sumac in a small bowl.
Gently massage the sumac blend into the lamb, on all sides and let rest at room temperature for 10-15 minutes.
Preheat the broiler on high, and move the top rack to about 20 cm from the heat.
Line a sheet pan with foil, and if you have it place a wire grate on top. (If you don't have a wire grate, just place the lamb directly on the foil.
Broil the lollipops for 3 minutes per side. Check temperature – medium rare is 125 / medium 135 degrees.
If you want them a little more cooked, place them on the lower rack for an additional 3-4 minutes and check temperature again.
Remove from oven and let stand 5 minutes. Serve with chopped mint sprinkled overtop.