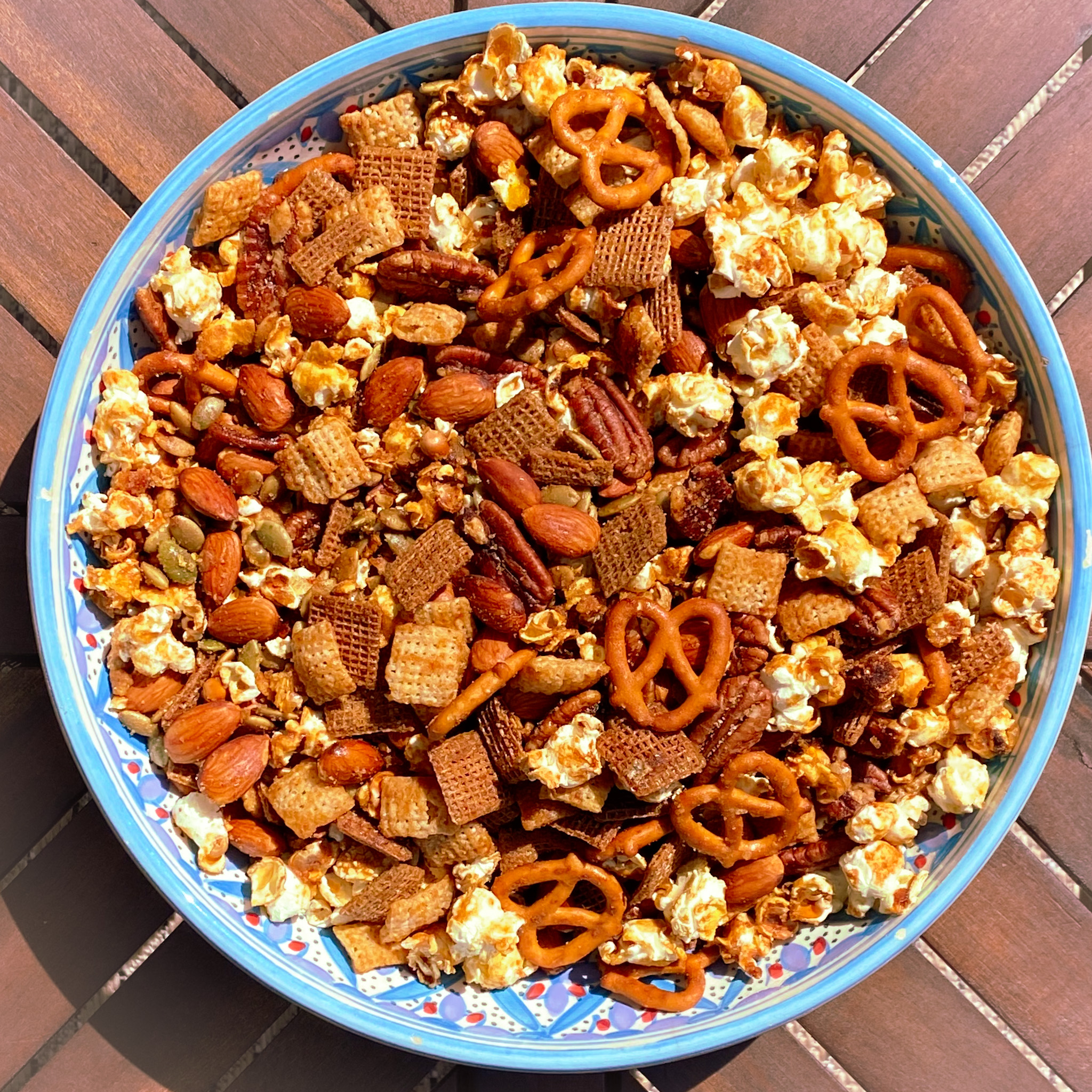 Honey Mustard Trail Mix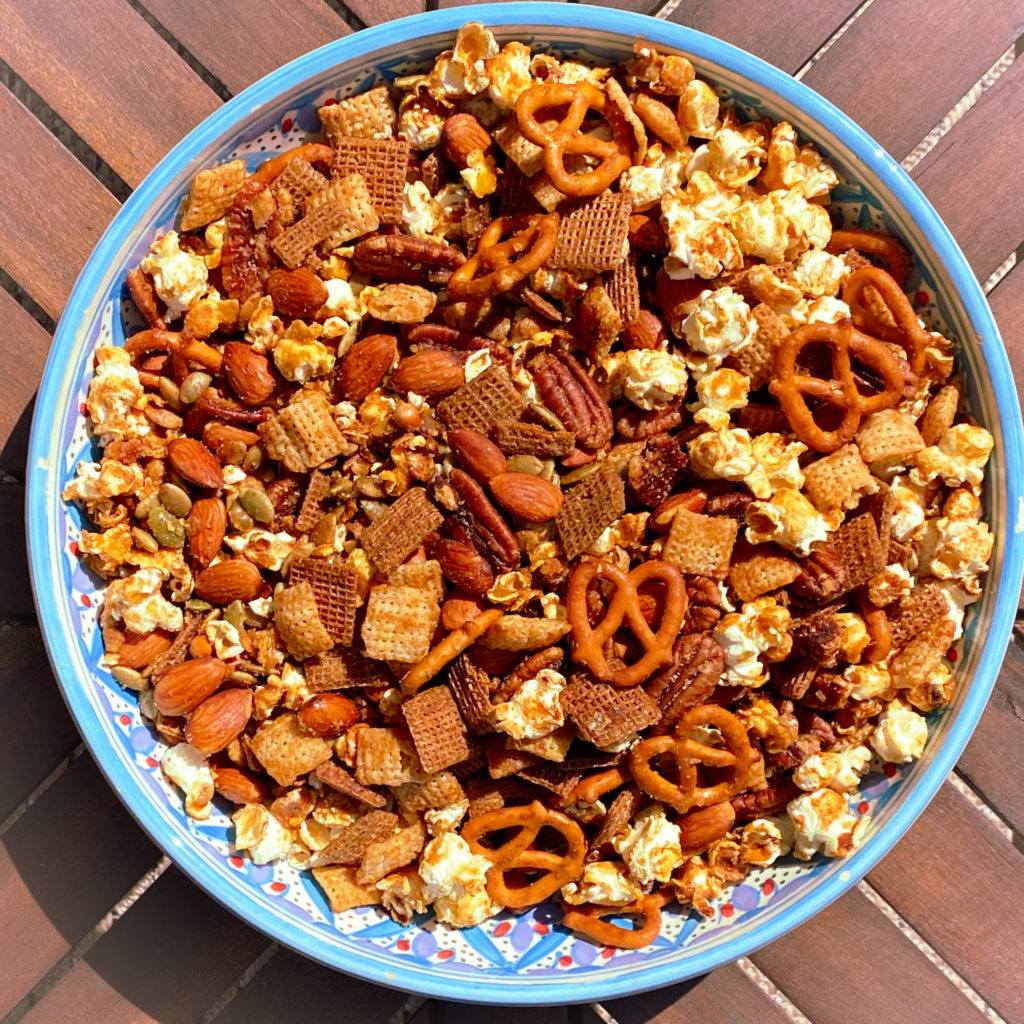 Be warned; this snack is habit-forming! We highly recommend having some jars or sealable bags ready once this is cooled. Otherwise, you might find yourself eating the entire batch in one day. (Ask us how we know!)
Don't be intimidated by the list of ingredients. It looks like a long list, but you can mix and match based on what you have in your pantry.
There is something about combining the finishing sugar, ground mustard and a hit of salt that brings this snack altogether.
INGREDIENTS – TRAIL MIX
1 Cup Chex
1 Cups Popcorn, popped
½ Cup Pretzels
½ Cup Cashews, raw
½ Cup Almonds, raw
½ Cup Pecans, raw
½ Cup Cheez-its *Optional
4 Melba Toasts *Optional
INGREDIENTS – SAUCE
½ Cup Butter, melted
⅓ Cup Honey, liquid
1 Tbsp Mustard, either dijon or yellow
1 ½ tsp Onion powder
1 ¼ tsp Garlic powder
½ tsp DSF Mustard powder
INGREDIENTS – FINISHING SUGAR
⅓ Cup Brown Sugar
1/ ½ tsp DSF Mustard powder
¾ tsp fine salt
DIRECTIONS
Preheat oven to 250 degrees, and prep a cookie sheet with either foil or a silicone baking sheet.
In a large bowl, combine the Chex, nuts, popcorn and other trail mix selections.
Over medium heat, melt the butter in a small saucepan and add the honey, dijon mustard, onion and garlic powder.
In a small bowl, combine the brown sugar, ground mustard and salt. Using your fingers, mix it well.
Once the butter is fully melted, drizzle it over the trail mix and toss using your hands or salad tongs. Spread out on your cookie sheet, and bake for 20 minutes, turning at the halfway point.
Turn the oven off and open the oven door to cool it for 10 minutes.