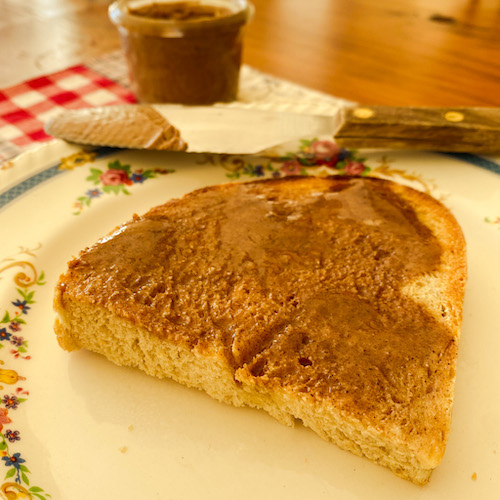 Honey Cinnamon Butter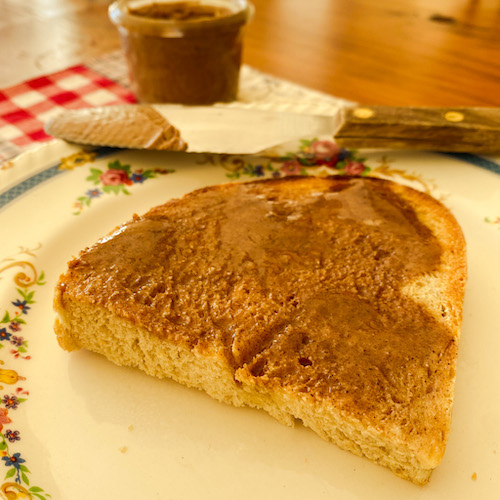 Whether it's melting on toast, slathered on pancakes with maple syrup drizzled on top,  or dabbed on a fresh-baked muffin, it strikes a wonderful balance of being both decadent and homey at the same time.
INGREDIENTS
½ Cup of Butter, unsalted / room temperature
¼ Cup of icing sugar
1 TBS of honey, either creamed or liquid
½ tsp Vanilla extract
2 tsp Cinnamon
¼ tsp Salt
DIRECTIONS
Using the paddle attachment on a standing mixer or a large bowl or alternately using a hand-held mixer combine all the ingredients together in one bowl. Take breaks while mixing to scrape the sides down with a spatula to make sure everything is well blended.
Serve on sourdough toast, together with pancakes or french toast, or add a dab to the tops of fresh-baked cinnamon rolls for an extra pop of cinnamon-y goodness.