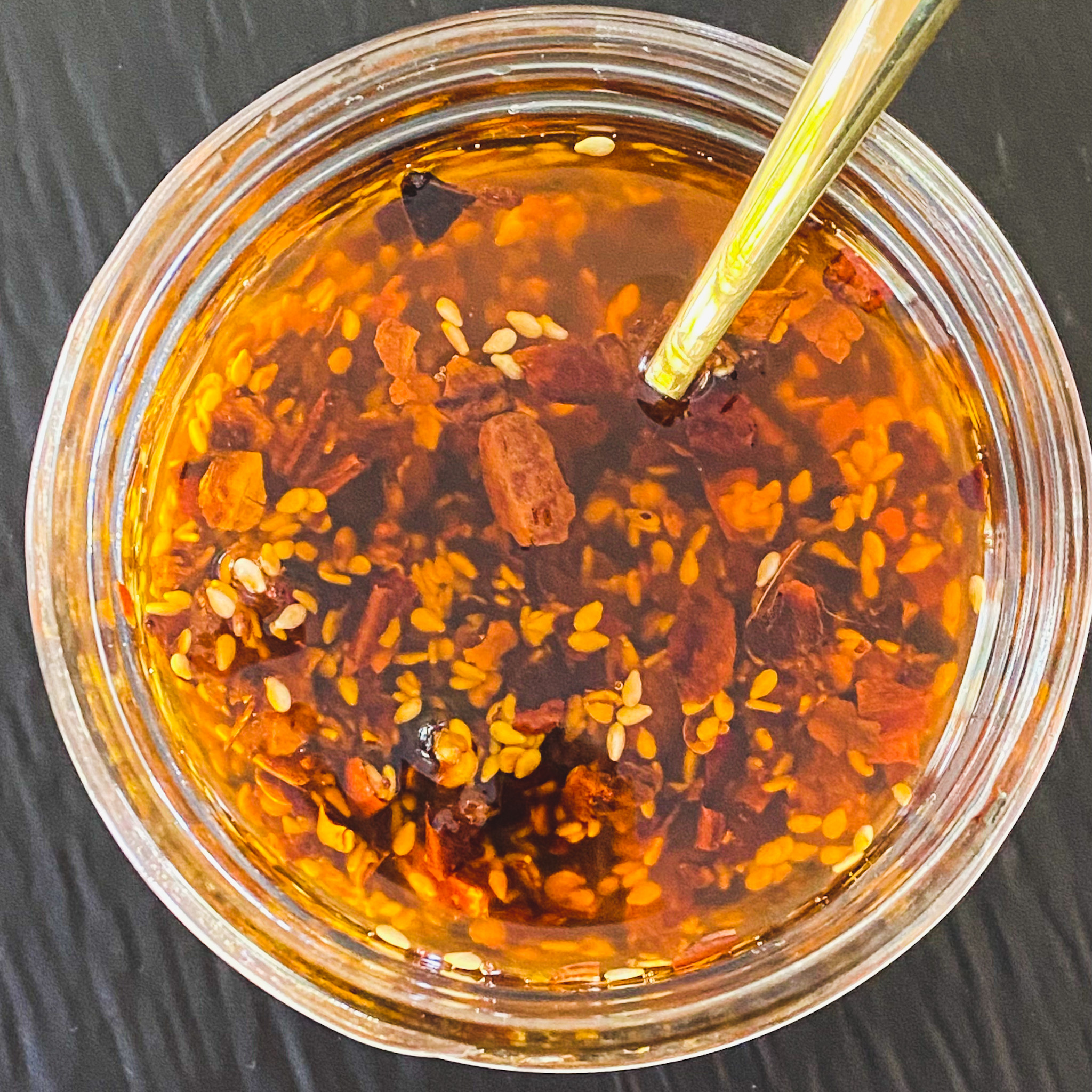 Homemade Chili Crisp
If you like flavourful 'heat' that you can add to all kinds of dishes, then having a homemade chili crisp recipe is a beautiful thing. There are other more elaborate ways to make it that include pre-spicing the oil and removing the spices before adding the other ingredients. This added step is nice and may add more depth to the flavour, but it's not critical.
For the onions, you can make your own crispy fried onions, or you can buy them already made. Making your own will increase the umami flavour and give the finished oil more colour. But if you are short on time, storebought fried onions are fast and often crispier than you might be able to get at home. 
If you can find Sichuan peppercorns, they do have a specific type of peppery flavour, but otherwise, black peppercorns also work.
(Make a double batch and save one to give as a hostess gift!)
INGREDIENTS
⅓ Cup Canola Oil

3 ½ Tbsp Chile Flakes

¼ Cup Onion, fried to a crisp (or storebought fried onions, chopped finely)

3 Tbsp Sesame Seeds

1 ½ tsp Sugar

1 tsp Peppercorns (ideally Sichuan, but otherwise black peppercorns)

1 tsp Kosher Salt

 
DIRECTIONS
Combine the ingredients in a small saucepan on medium heat and stir regularly for 8-10 minutes (so that the sugar and salt dissolve). Avoid boiling it.

Remove from heat and put into a clean jar either to seal or to store in the fridge. Let sit for at least 24 hours. Store in the refrigerator.

Serve with noodles, eggs, rice, meats, fish and vegetables. (It also makes for an excellent marinade for meats.)