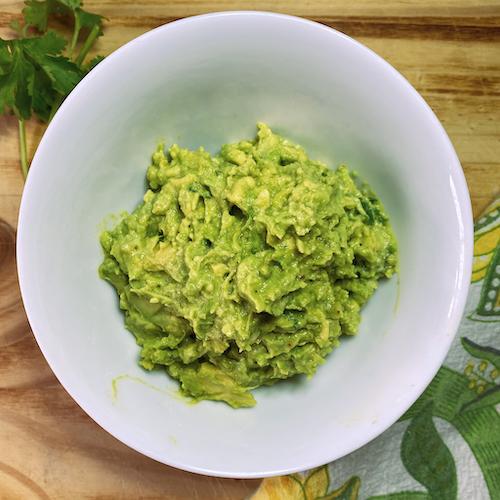 Guacamole
If you are a guac fan, then this might just be the very best Guac you've ever had.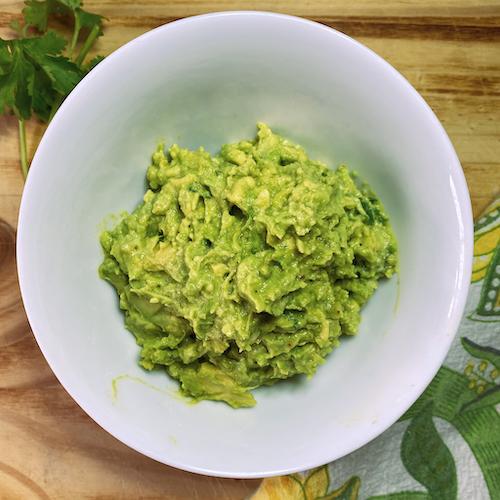 INGREDIENTS
2 ripe avocados, halved and cut into chunks
1 ¼ tablespoon Lime juice, freshly squeezed ideally
1/2 teaspoon Sea salt, fine
1 Tbsp Sour Cream
½ teaspoon Cumin Seeds, toasted lightly
1/3 cup Cilantro leaves, finely chopped
¼ cup Red onion, finely diced *Optional
½ Jalapeño, chopped finely *Optional
1 – 2 pinches of Crushed Chile Flakes *Optional
DIRECTIONS
Toast the cumin gently, and briefly. (Just enough to warm up the natural oils.) Then combine it with the salt using mortar and pestle to grind. Add the lime juice and chile flakes (optional). Whisk together.
In a bowl, toss the avocado chunks to coat evenly with the lime juice mixture. Add the sour cream and then using a fork or potato masher, mash it to your preferred texture. (Around here, we typically like it with a few chunky bits if serving with nachos. but smooth is tasty if you want it as a spread for tacos!)
Add the cilantro. Mix to blend. Serve chilled or room temperature.