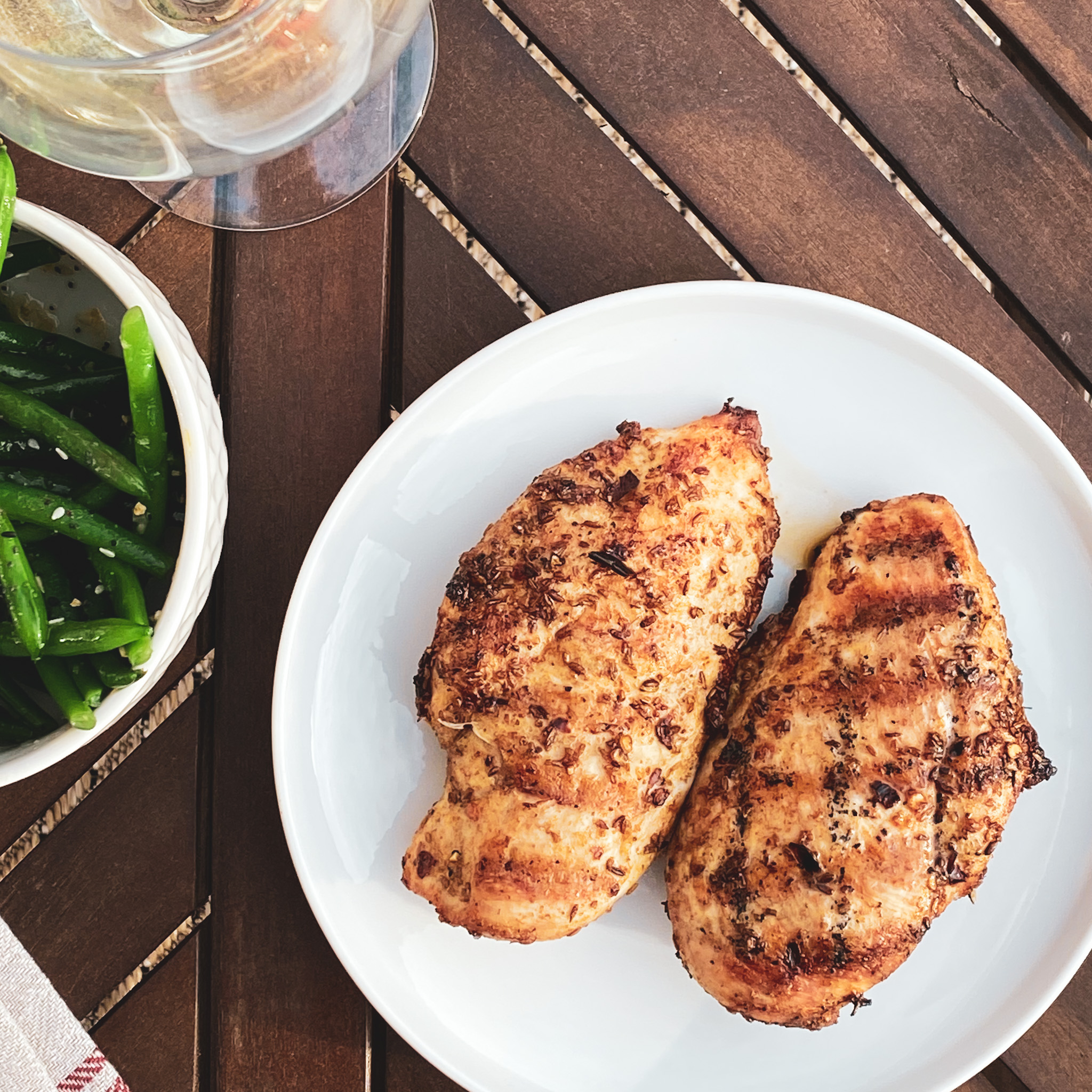 GRILLED CHICKEN WITH CUMIN
This chicken recipe has just a few simple ingredients and the prep time is under 5 minutes. The grilling process brings the warm cumin flavour. Even better if you get a bit of smoke happening in the grill (or with a smoker)
Add a dash of crushed chillies for a bit of heat!
INGREDIENTS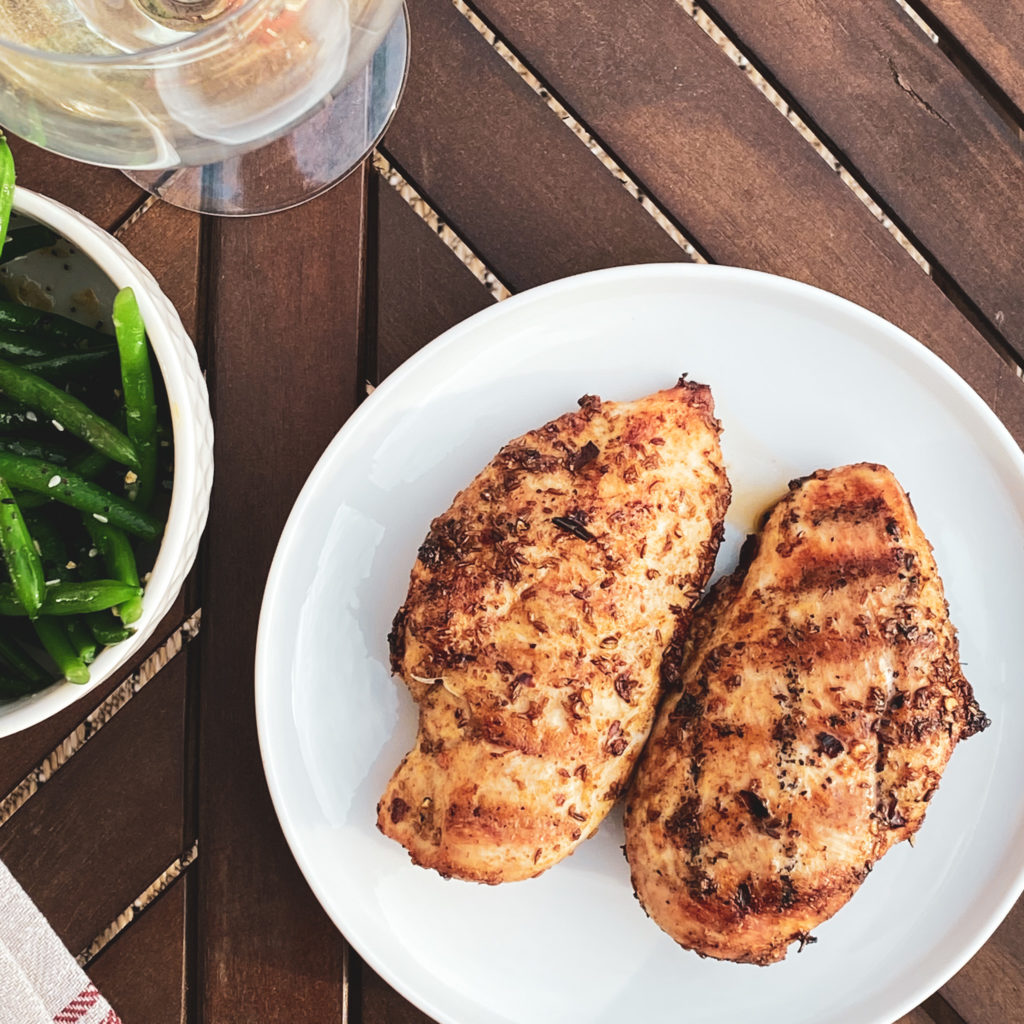 2 Chicken Breasts (thighs also work, if you prefer.)
½ tsp Sea Salt
1 tsp Cumin Seeds
1 tsp Chile Flakes
1 Tbsp cooking oil
DIRECTIONS
Using a pestle and mortar, grind the salt and cumin seeds. (Combining the salt with the seeds will make it easier to grind!)
Coat the chicken with oil. Add the cumin, salt and chiles.
Grill for 5- 7 minutes on each side, untill internal temperature of the chicken reads 165 degrees.
Serve warm or room temperature.