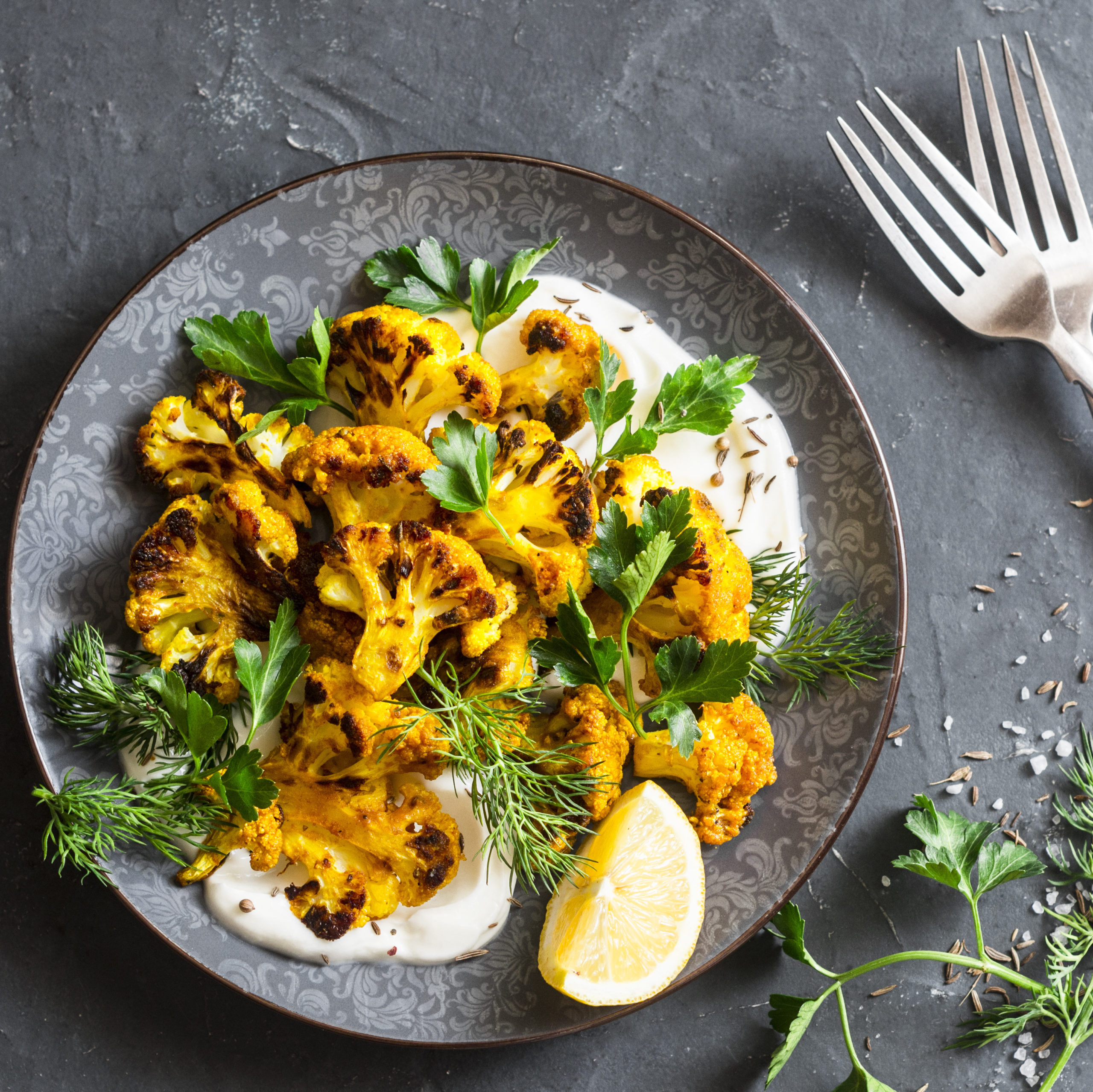 Grilled Cauliflower with Turmeric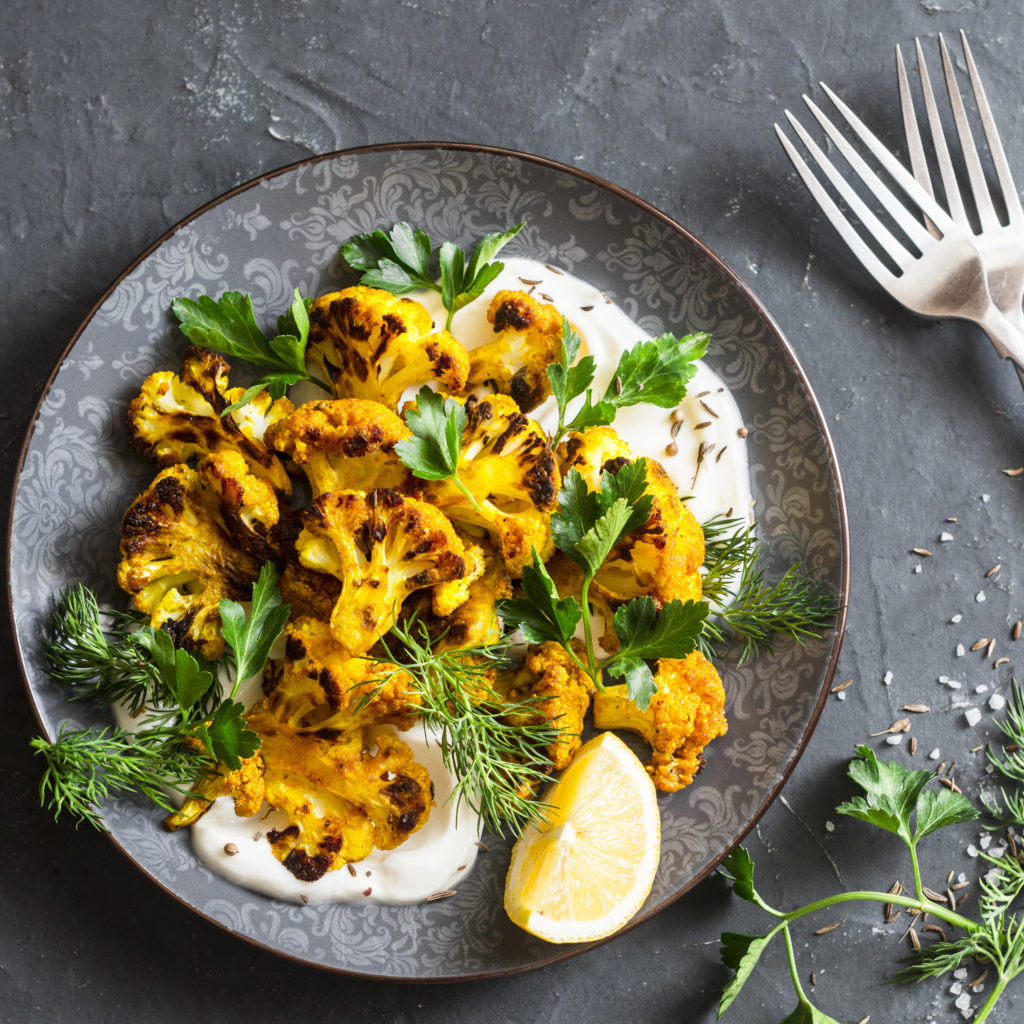 ⅔ cup Olive oil
1 Tbsp ground Cummin
2 tsp Turmeric
½ tsp Chilli pepper
½ tsp salt
1 Cauliflower, cut into florets
¼ cup Pine nuts
1 Tbsp each of chopped Cilantro + Mint (plus extra to garnish)
2 -3 Sprigs of dill
⅔ cup Yoghurt
Pre-heat oven to 425 degrees F
Combine oil and spices in a bowl, using a whisk to stir well.
Toss cauliflower florets to evenly cover with the oil and spice mixture and spread evenly on a baking sheet.
Cook for 50 min – 1 hour, until tender to a fork, but not overcooked.
While the cauliflower is baking, mix together the yoghurt, mint and cilantro.
Toast pine nuts
To serve, spread yoghurt mixture onto a serving plate, placing the hot cauliflower on top of the yoghurt. Top with pine nuts and herbs.