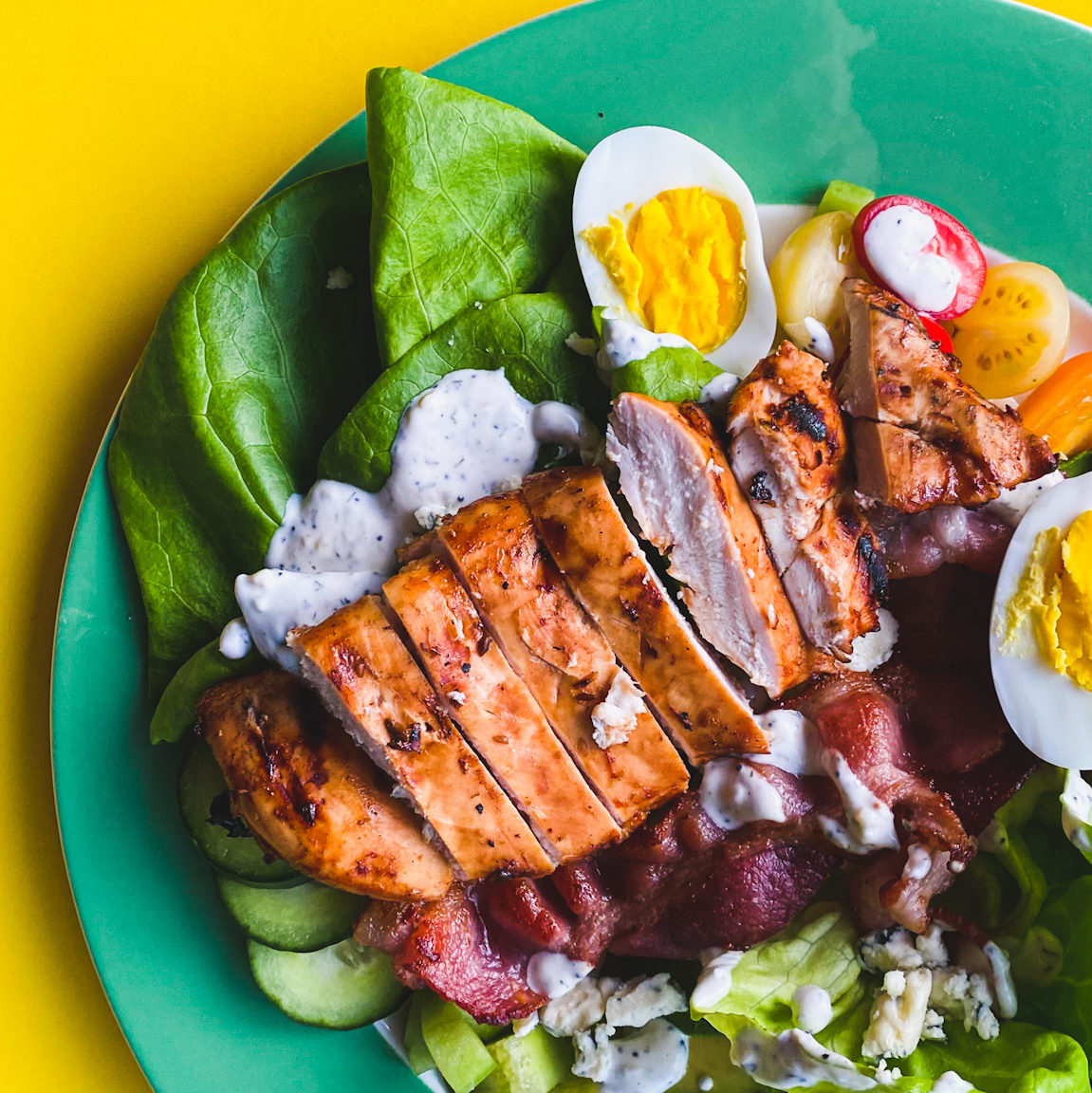 Flavomatic Ranch-Style Dressing
Once you start making your own homemade salad dressing, you might not ever want to bother with store-bought again! And this ranch-style dressing is no exception. You control how salty you want it, how garlic-y you want it, and how thick or thin you prefer.
You can use buttermilk if you have it, but this quick little hack to convert regular milk to buttermilk also works a charm if you don't.
INGREDIENTS
⅓ Cup of your favourite mayonnaise
¼ Cup Buttermilk (or ¼ cup milk, with 1 1/2 tsp lemon added – let sit for 5 minutes)
1 ½ tablespoon white wine vinegar
1 ½ TBSP Flav-O-Matic
Pinch Garlic Powder
Salt & Pepper, to taste
DIRECTIONS
Combine all the ingredients in a bowl and whisk them together. Use right away, or keep chilled in the fridge. (The flavour get's even better after a couple of hours, so if you can, make it in advance. (Add a bit of milk if it's too thick.)
We were inspired by Jess Dumuck's book 'Salad Freak' and Snoop Dogg's favourite Cobb Salad recipe served with BBQ Grilled Chicken.
The Gorgeous is a participant in the Amazon Associates Program. We are not sponsored or paid to promote Salad Freak or any of the products we link to, ever! However, if you make a purchase using the links, The Gorgeous may earn a tiny share of the profit on some of the items.