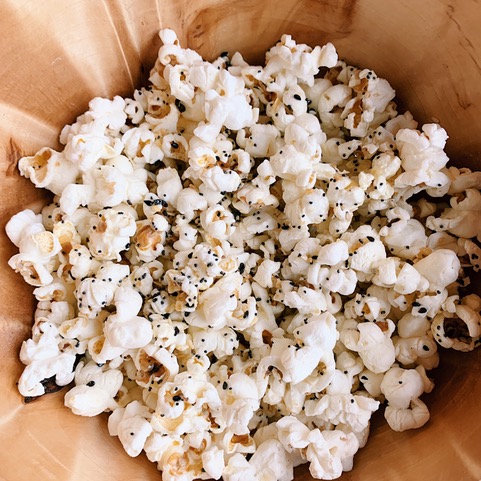 Flav-O-Packed Popcorn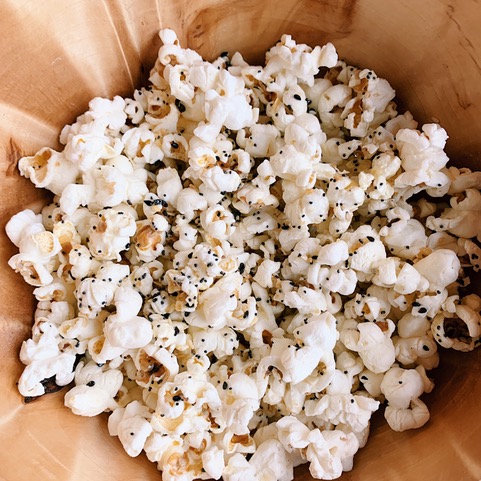 Buttery, salty popcorn made all the better with onion, garlic, poppy seed and sesame. You need to add a bit of butter (oh darn!) and even a smidge of sugar (double-darn!) at the end to help the good bits adhere. Go ahead – just try to stop eating it.
Flav-O-Packed Popcorn!
Ingredients
1/4 cup (80 ml) of oil (either vegetable or avocado oil)
3/4 cup (175 ml) uncooked popcorn kernels
¼ cup (80 ml) butter, melted
1 Tbsp (15 ml) icing sugar
2 – 3 Tbsp (30 – 45 ml) Flav-O-Matic spice blend
2 tsp salt (10 ml) (or more to taste)
Instructions
On the stovetop, using a 4-quart pot (with a lid) heat the oil to a medium high heat.
Mix together the blend and salt
Add popcorn and cover with the lid. Once the popping starts to slowdown, remove the pot from the heat. Leave covered, wait for 2-3 minutes to allow the final pops, then empty into a large bowl.
Sprinkle the popped corn with melted butter and Flav-O-Matic. Toss well.