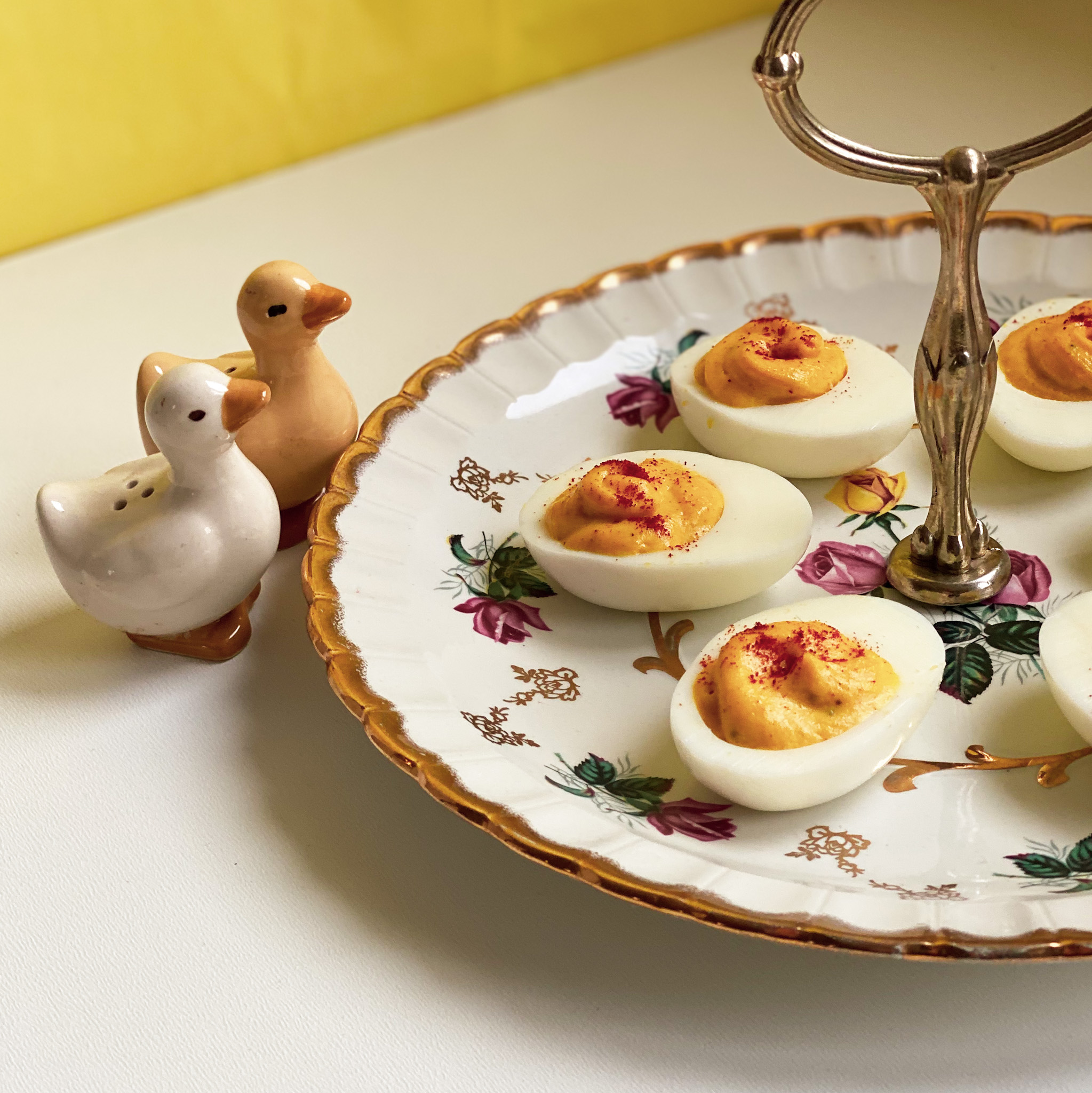 Deviled Eggs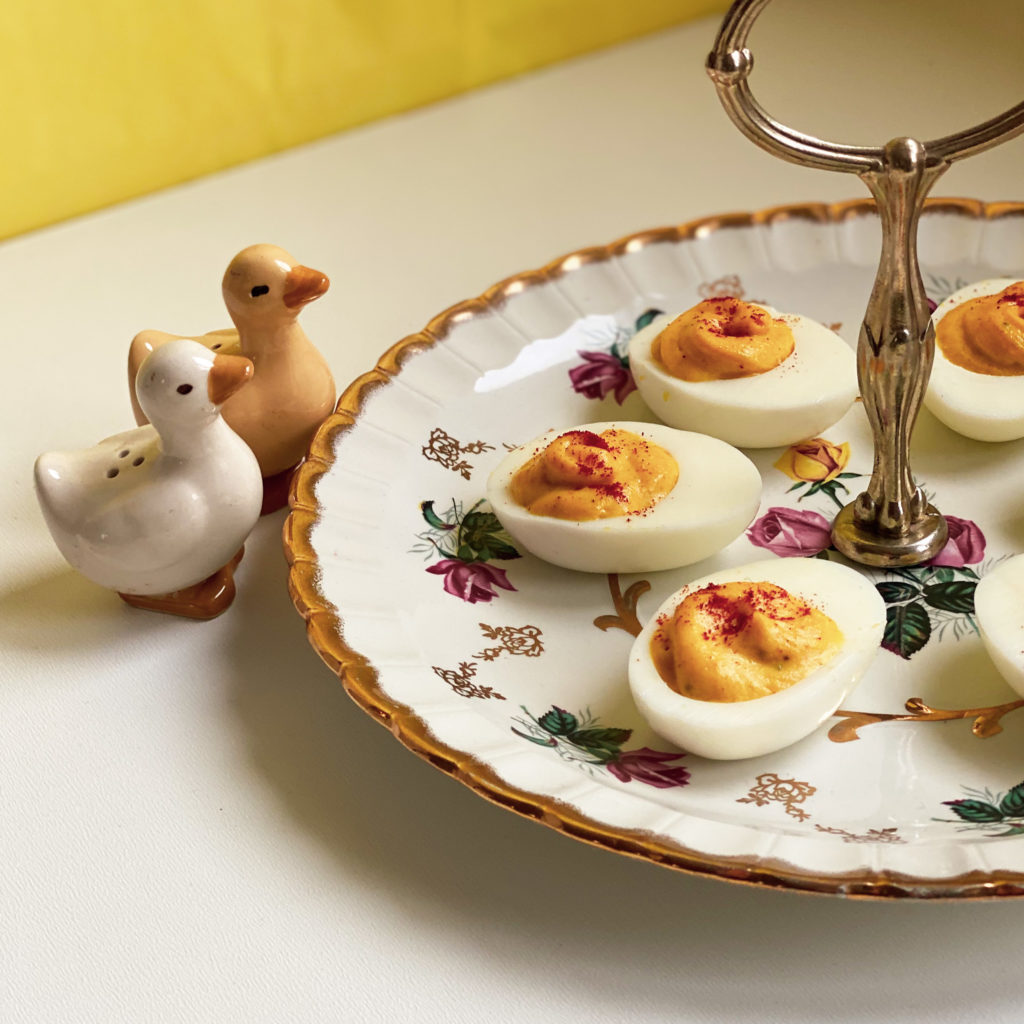 This simple but classic deviled egg recipe is a family favourite. The addition of Double Superfine Mustard is easy to blend and adds a delicate, tangy 'pop' of flavour.
INGREDIENTS
6 Eggs, hard-boiled, peeled, cut in half
2 ½ Tbsp Mayonaise (add more as needed)
1 tsp Apple Cider Vinegar
½ tsp Dijon Mustard
½ tsp DSF Mustard Powder
Salt and Pepper, to taste
Sweet Paprika, as garnish
DIRECTIONS
Cool eggs in an ice bath after hard-boiling them. Cut in half and place yolks in a bowl. Set the whites aside.
Mash egg yolks together with mayonnaise, vinegar, mustards. Add salt and pepper to taste.
Using a spoon or icing bag (or homemade icing bag, if you prefer) transfer the yolks into the egg whites, and garnish with sweet paprika.