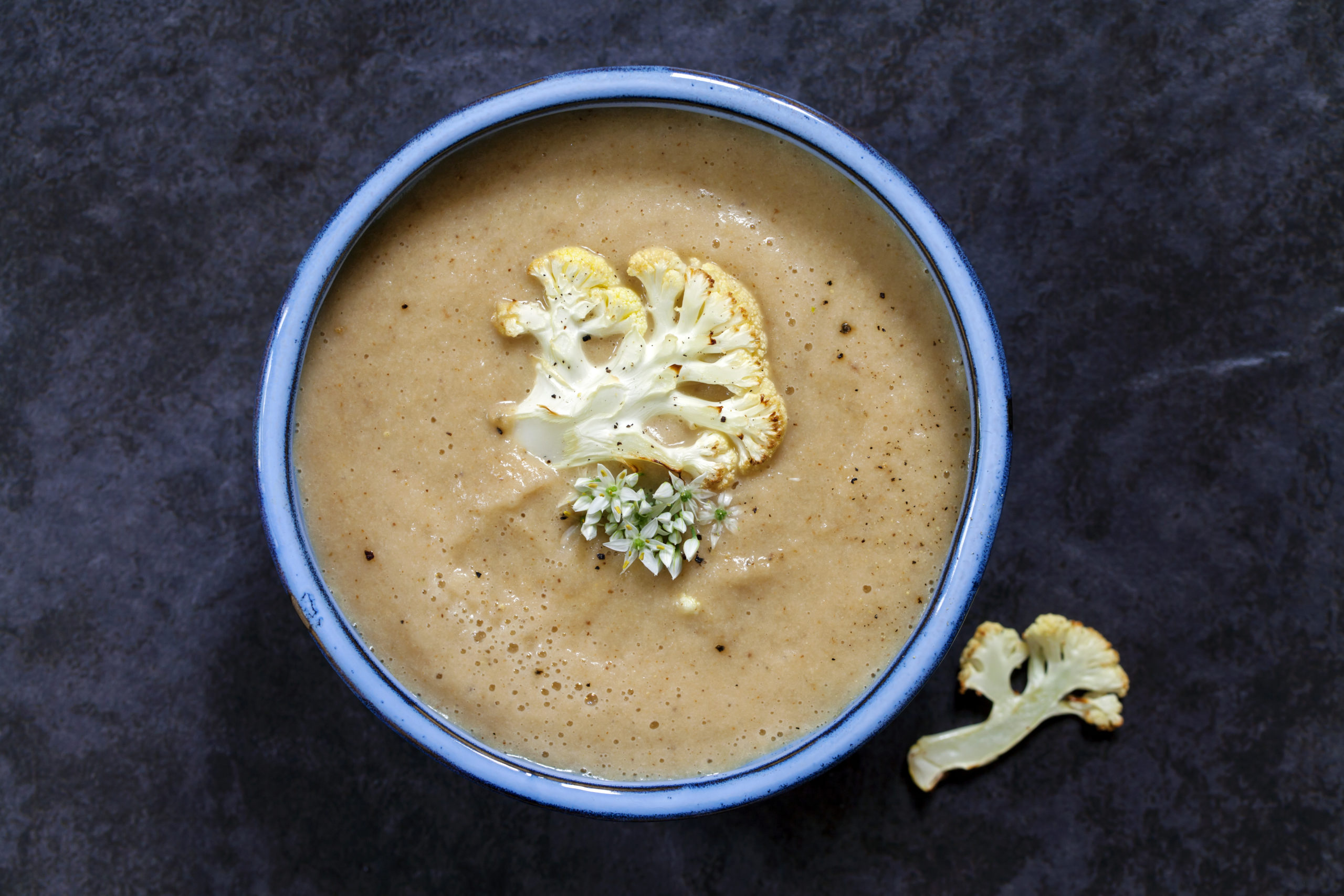 Curried Cauliflower and Apple Soup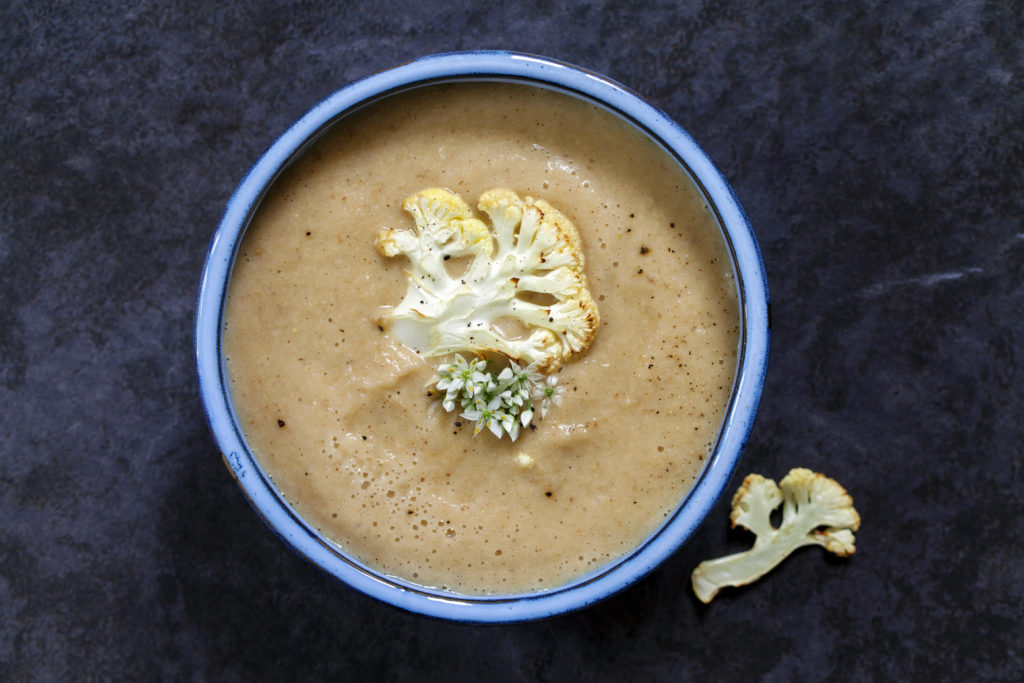 2 Tbsp Olive Oil
1 Lg Onion (chopped)
1 Cauliflower (whole head/ cut into florets)
2 Apples (peeled and cut into large pieces)
1 ½ cube of vegetable bouillon or 1 litre of pre-made vegetable stock
6 cups of water
1 Tbsp Honey
2 tsp Brick Lane Takeaway
1 tsp salt
Optional – add ⅓ cup oat milk
1 ½ Tbsp Lemon + 1 tsp lemon zest
Using a large pot (or pressure cooker/Instant Pot) saute the onions in the olive oil.
Add cauliflower, apples, bouillon cube, water, honey, Brick Lane Takeaway, salt, and lemon (juice and zest).
Cook everything until the cauliflower soft and easily pureed in blender of a food processor. (appx. 20 min. on stovetop / 7 minutes using the Instant Pot, with fast release.)
Blend. Add oat milk, if desired. Serve hot.