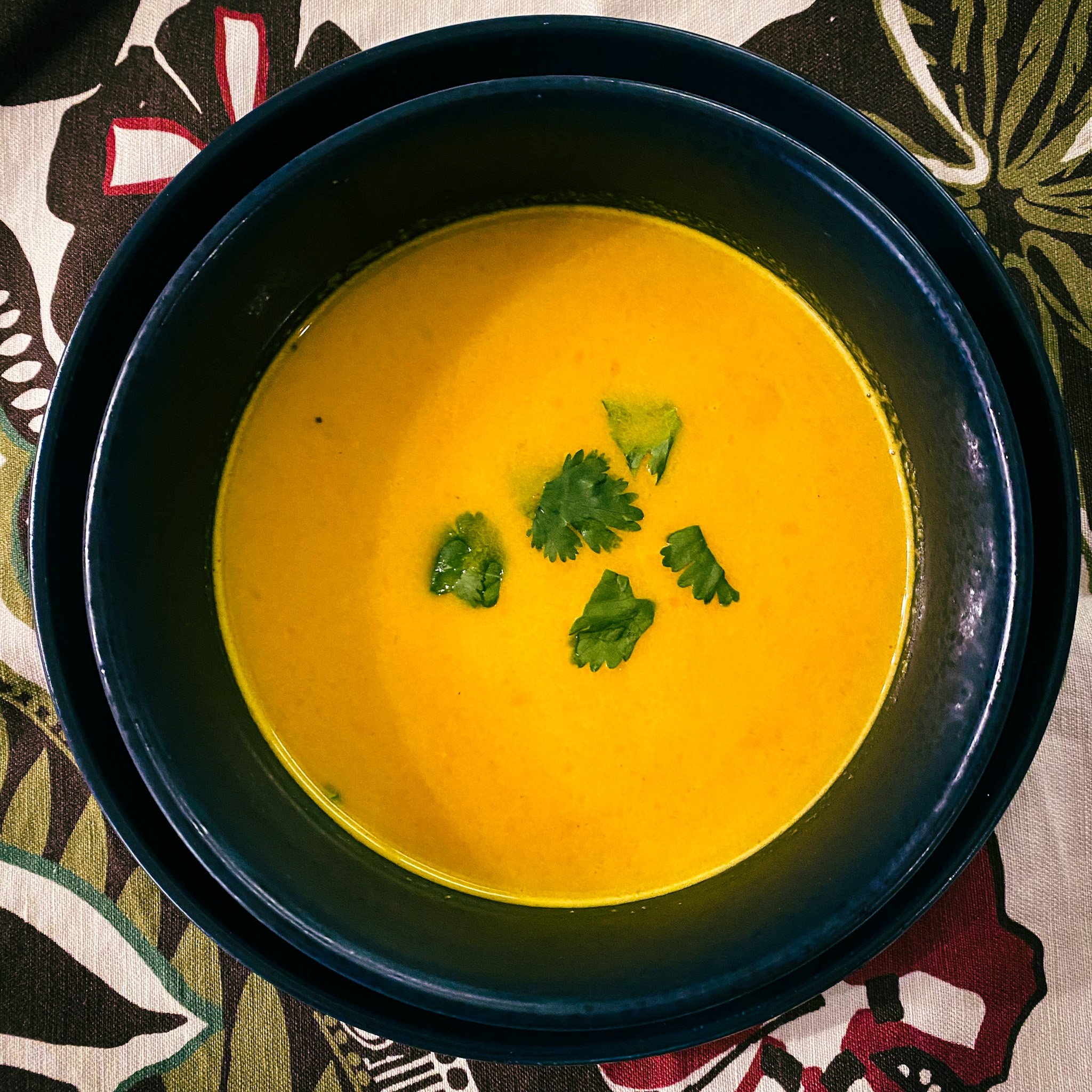 Curried Carrot Soup
Carrot soup is a beautiful thing. And a delicious lazy winter day thing to have in the fridge or freezer.
There are loads of tasty carrot soup recipes out there, but this one's a favourite because of how uncomplicated yet flavour-forward it is.
INGREDIENTS
3 Tbsp Olive Oil or Butter
1 Cup of Onions, diced
2 stocks of Celery, chopped into small pieces
3 cm of fresh Ginger, finely chopped (if you don't have fresh available, you can replace it with 1/4 tsp of powdered ginger)
3 cloves of Garlic
2 ½ tsp Brick Lane Takeaway
700 g of Carrot (doesn't have to be exact), peeled and shredded
1 L Chicken or Vegetable Broth
1 400 g can of Coconut Milk
½ Tbsp Lime Juice
1 tsp of Honey
Roasted and Salted Cashews (chopped up), Fresh Cilantro as garnish *Optional
METHOD
Heat oil/butter on medium-high heat and saute onions with celery until starting to become translucent. Add garlic, ginger and Brick Lane Takeaway and stir to coat evenly. Cook for a few minutes more.
Add grated carrots and saute until they are well on their way to softening. Add the broth, lime juice and honey and simmer so that the carrots are completely cooked.
Once everything is cooked, add the coconut milk and leave on a simmer to fully heat up. Serve hot, with a fresh cilantro, and/or crushed cashews.