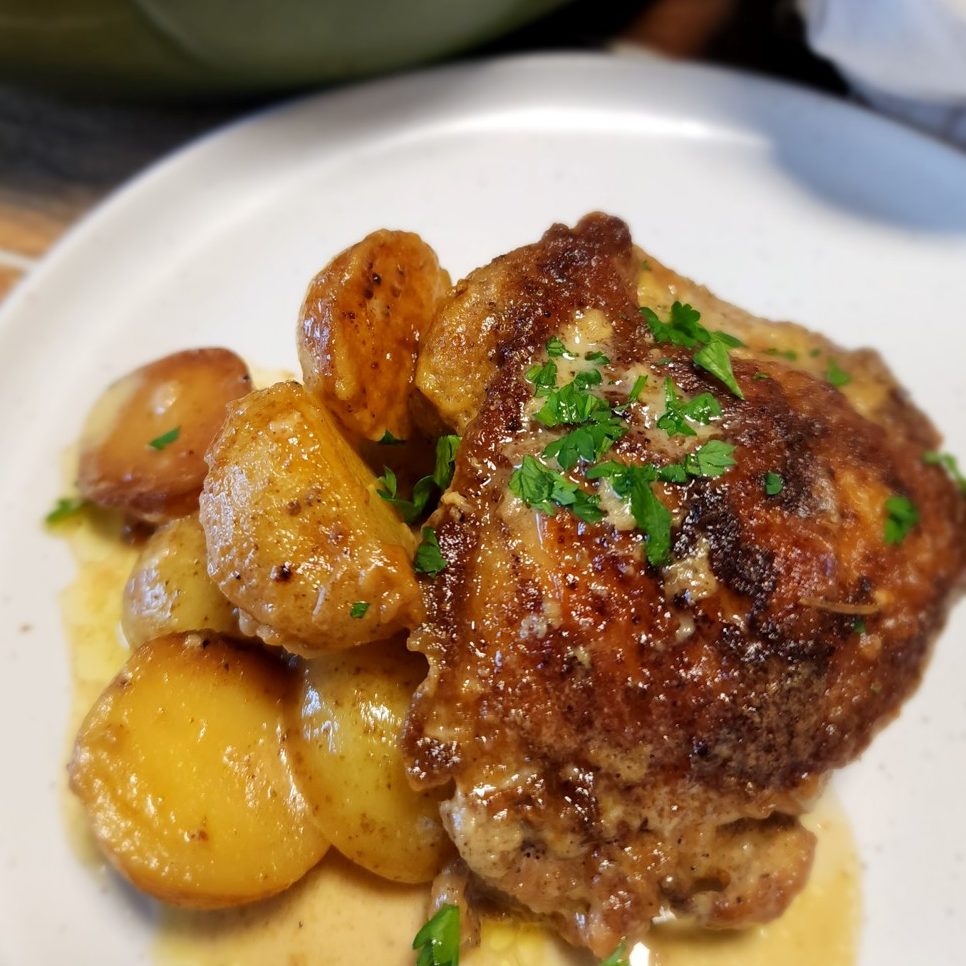 CREAMY SATURNALIA DIJON CHICKEN & POTATOES
This rich and creamy one-pot wonder serves up the main flavour.  "I have too many one-pot recipes," said no one ever! And this one is sure to be a favourite.  It's nice and quick to prepare and hardly messes up the kitchen.
You'll be glad to have this dish up your sleeve for a delicious dinner any night of the week! Toss together a simple green salad, grab some crusty bread to soak up the sauce, and you'll have dinner on the table in under an hour.
You could use big cauliflower flowerets instead of potatoes and turn this into a low-carb meal, too!
INGREDIENTS
4 large Chicken Thighs, bone-in and skin on
1lb Golden Baby Potatoes, halved
3 Tbsp Olive Oil
2 tsp Saturnalia Spice Blend
½ tsp Granulated Garlic
½ tsp Salt
½ tsp Black Pepper
2 Tbsp Butter
For the Cream Sauce:
1 Tbsp Butter
2 Cloves Garlic, crushed
1 cup Chicken Broth
1 cup Heavy Cream
2 Tbsp Dijon Mustard
1Tbsp Maple Syrup
¼-½  tsp Franks Red Hot Sauce (or other hot sauce of your choice)
Salt and Pepper to taste