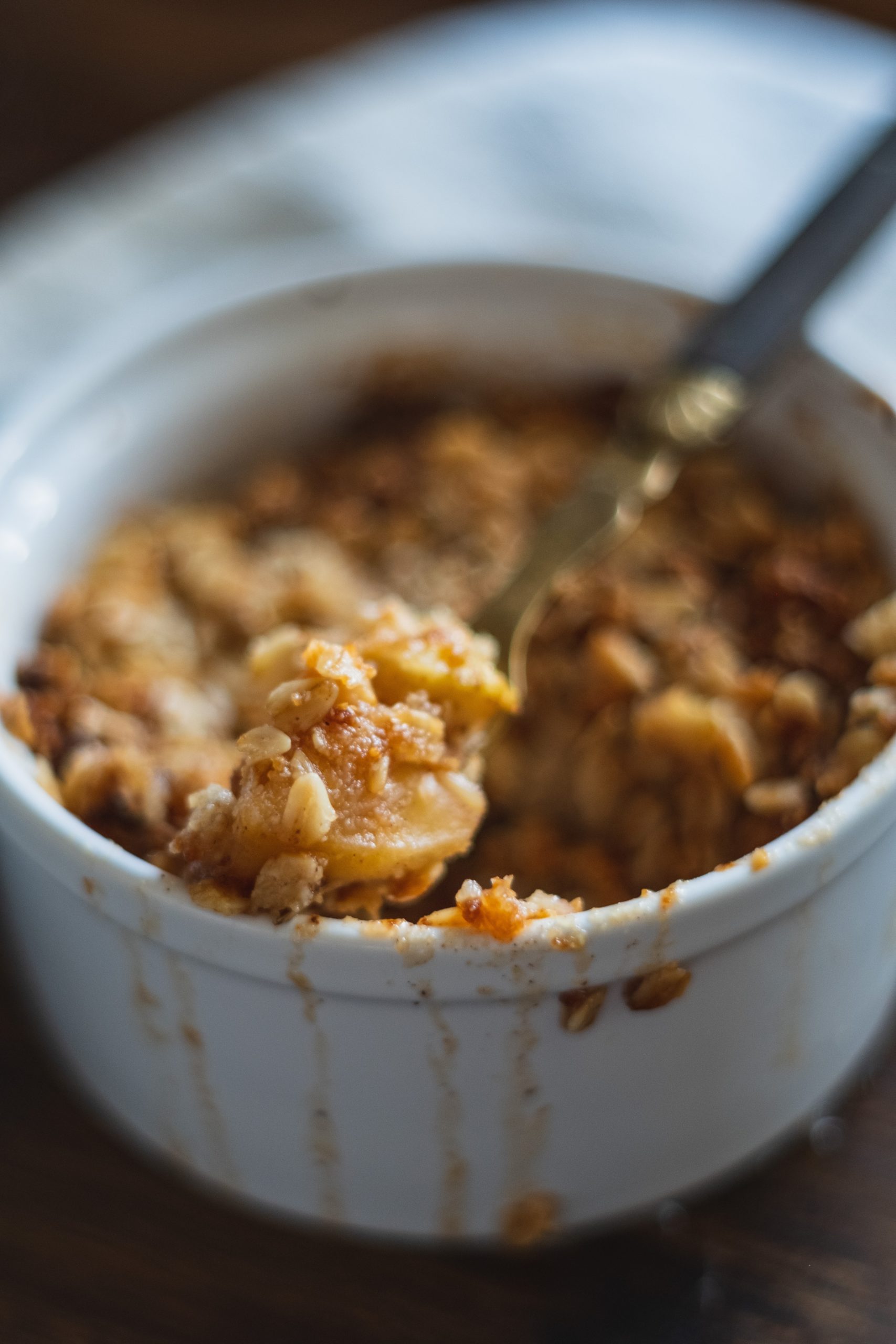 Classic Apple Crisp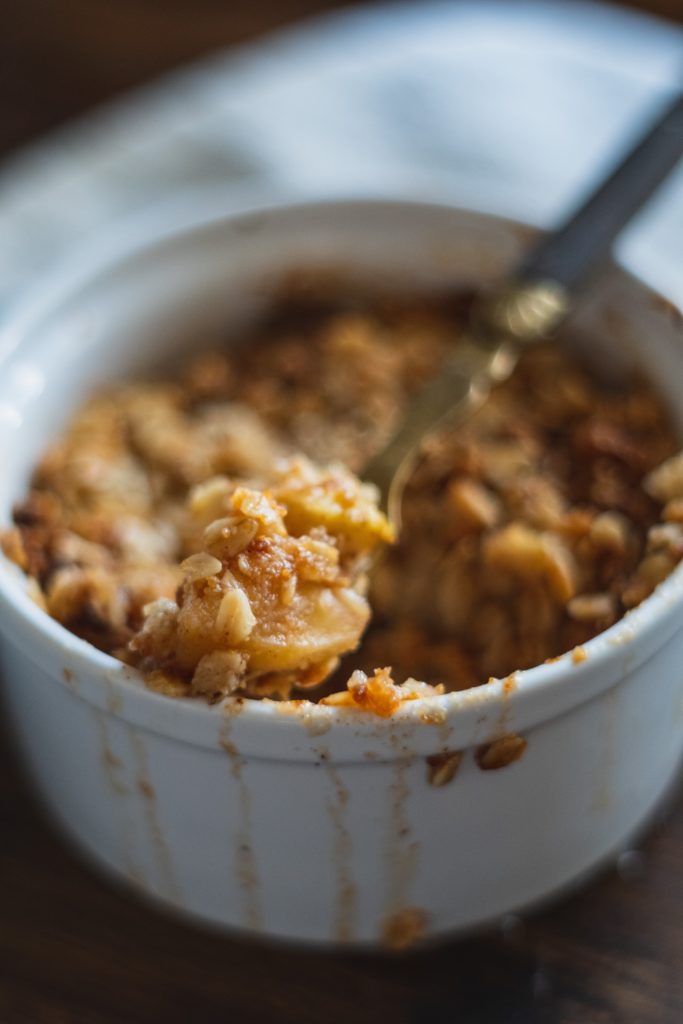 It's apple-picking season! What could be better than a fresh-baked apple crisp!?
INGREDIENTS
6 Apples (Granny Smith, chopped)
1 ½ Lemon Juice
2 Tbsp granulated sugar
2 tsp Cinnamon (divide to use in 2 ways)
1 Cup Brown sugar
¾ Cup Flour
¾ Cup Old fashion rolled oats
½ Cup Butter (cold, cubed)
Pinch of salt
DIRECTIONS
Set oven to 350 degrees. Butter a baking dish, (or individual dishes) and set aside.
Toss, to coat the chopped apple in lemon juice.
Combine apples, granulated sugar, and 1 tsp of cinnamon in a bowl. Place in baking dish.
In a separate bowl, mix oats, flour, 1 tsp cinnamon, and salt. Then add butter. Use a pastry cutter, if you have one – or otherwise use your hands to combine mixture with butter well.
Place the oatmeal topping over the apples, and bake for 45 minutes.
Serve warm on it's own or with vanilla ice cream!