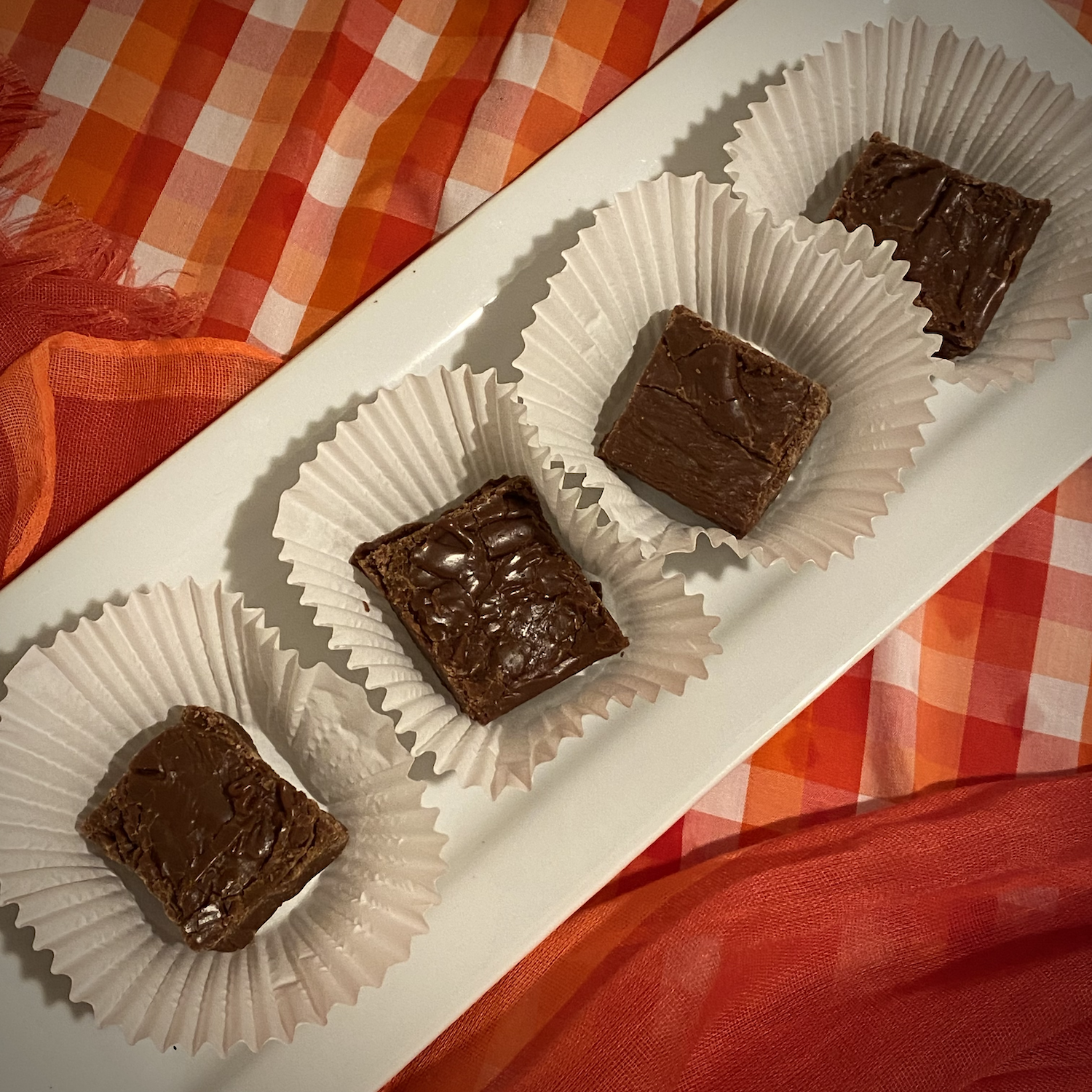 Chocolate Fudge with Chile
Steeping the milk and cream with crushed chillies for a few minutes before making the fudge adds a beautiful warm finish to this rich, creamy chocolate fudge.
(Makes for a great hostess gift or serves as a sweet treat after dinner.)
INGREDIENTS
¾ Cup Evaporated Milk

½ Cup Milk, whole milk

⅓ Cup Double Cream

½ Tbsp Crushed Chile Flakes (*OPTIONAL add ½ Tbsp for extra heat)

500 g White Sugar

¼ tsp Salt

100 g Chocolate, 70% dark (or more), roughly chopped

25 g Butter, unsalted
DIRECTIONS
Pre-grease a glass or tin pan (square/8″ or small loaf style will both work well)

On medium-low heat, combine the two kinds of milk, cream and crushed chile flakes in a medium-sized pot with a heavy bottom. Warm gently, occasionally stirring, for about 10 minutes. Remove from heat and let steep for another 10-20 minutes.

Using a cheesecloth, remove the crushed chillies and return the spiced milk-cream mixture to the pot. 

Add the sugar and salt, and turn the heat up (string occasionally) to bring to a boil. Once boiling, reduce the heat slightly (medium-high) so the mixture continues to bubble. Continue to stir occasionally.

Remove from the heat, add the chocolate and butter, and stir vigorously using a wooden spatula for about 5 minutes or until the fudge thickens and becomes glossy.

Pour into the pre-greased pan and leave to cool at room temperature for a couple of hours before cutting.

Use a shape knife to cut into pieces or slabs.