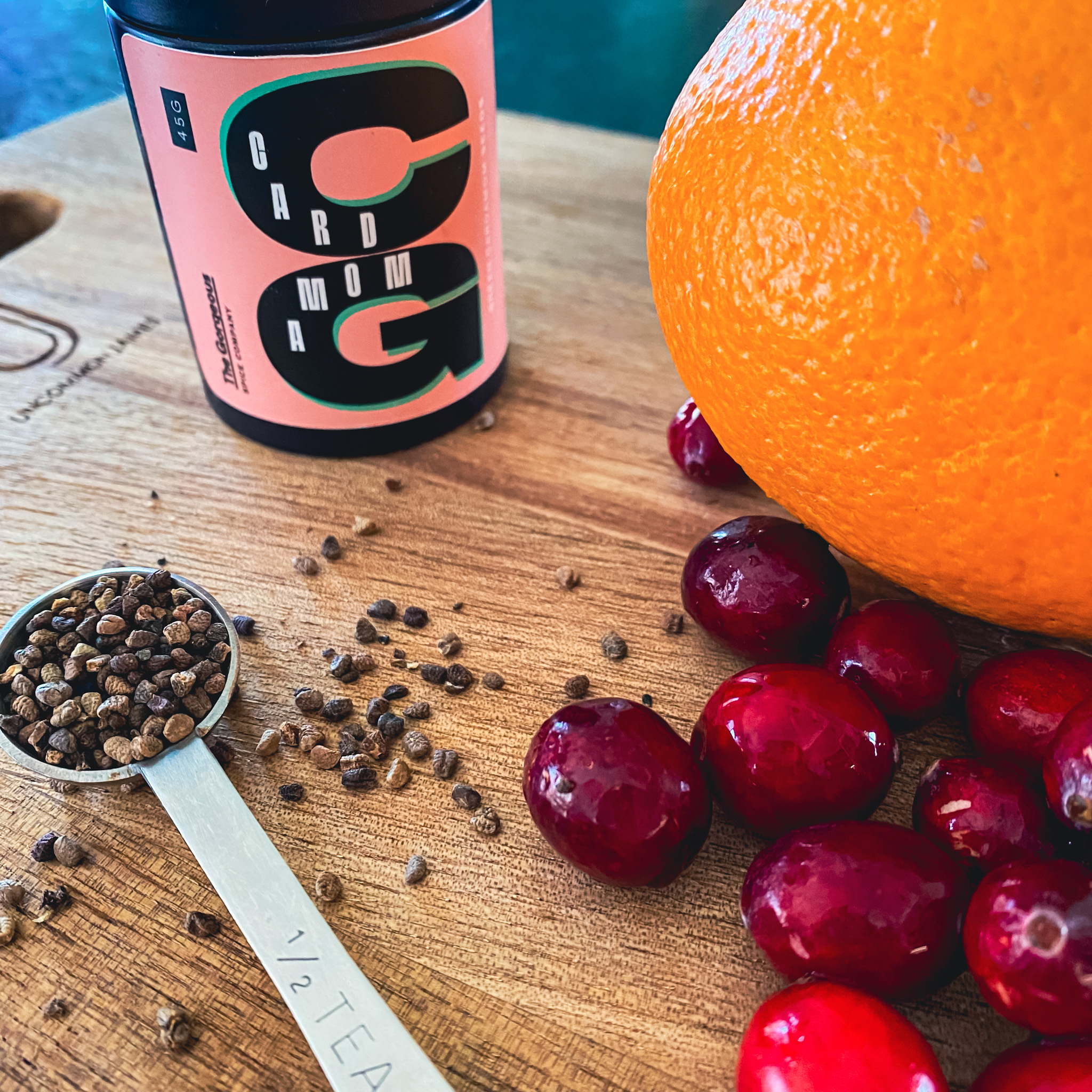 Cardamom-Spiced Cranberry Sauce
There is something about cardamom's ability to be both sweet and savoury that makes it a fantastic pairing with cranberries. The tart berries, the orange zest and the warm hint of cardamom are a lovely compliment to turkey and stuffing, but also to custard or cheesecake.
(Make up a big batch – it's a great hostess gift to give over the holidays!)
INGREDIENTS
3-4 Cups of Fresh Cranberries
1 Orange, zested, and squeezed
⅓ Cup Brown Sugar, tightly packed
½ tsp Ground Cardamom
DIRECTIONS
Combine everything in a large pot and bring to a boil
Reduce the heat to medium, and stir frequently for about 15 – 20 minutes. It will thicken and cranberries will be soft.
Cool to room temperature for serving. Keeps well in the fridge for 2 weeks.